Mock Business Interviews
This week saw a very busy and intense couple of days for staff, students and our guest interviewers! On the run up to the mock interviews, our Y10 students spent time preparing their CVs and a cover letter for a job as a Junior Assistant, which they then emailed to the employer. We tried to pair the students with a business that they may like to work in to give them a chance to ask relevant questions too.
On Tuesday 12th and Wednesday 13th this week over 300 students were given a 20 minute interview with feedback from the interviewer straight away. This was given in a structured, positive way so that the students were able to get the most out of the experience and we were delighted to hear how many outstanding 'candidates' there were.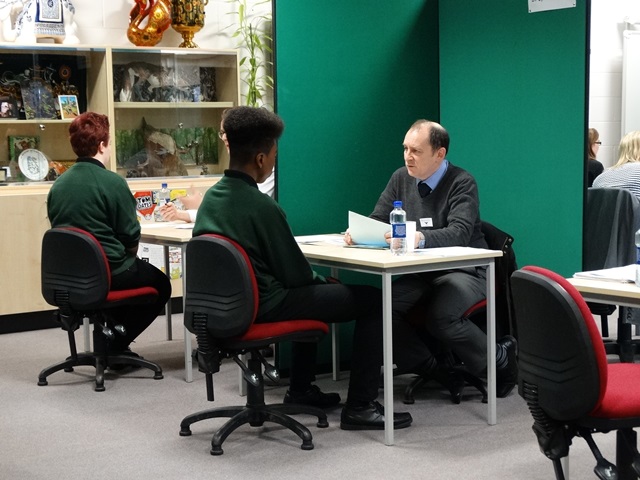 We were also able to extend this opportunity to our Erasmus exchange students from Slovenia, Finland and Spain who have been staying with their partners this week – their English has been excellent and they really enjoyed the experience!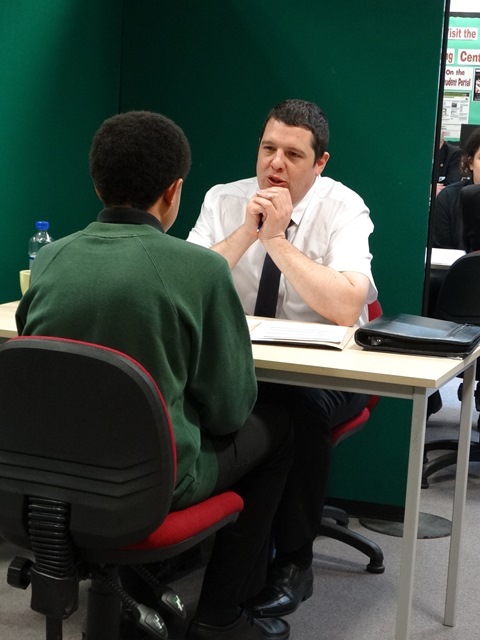 The mock interview process was led by Mr Cocken and special thanks go to Mrs Simpson for orchestrating the whole event.
We would also like to thank all of the following who gave their time to do the interviews:
Adeana Raper and Katie Sims (Henry Boot Construction Ltd)
Kay Sherratt / Lisa Frost and Katie Simpson (Yorkshire Bank)
Rachel Crowder (Skills Made Easy)
Sarah Hopkinson (Keepmoat Homes) http://www.keepmoat.com/
Mal Badger (JCT600 Ltd)
Heather Stewart (DT by Hilton Sheffield Park Hotel)
Andrew Gamble (Cathelco)
Tracy Watterson (Department for Education)
Julian Wilkinson and Peter Calderley (HartShaw)
Mick Cooke (BT OpenReach)
Dr. Ashley Cartwright (Sheffield Diagnostic Genetics Service, Sheffield Children's Hospital)
Sarah Coleman (Hotel Services Development Manager), Su Hemming (Head of Marketing and Communication) and Nick Wilkes (Head Chef) - St Luke's Hospice
Alan Cull (Banking)
Chris Jones (Manufacturing)
Sara McClean (Home Start)
Martin Downham (HairCreative)
Keith Bean and Victoria Blackburn (Unify Business Solutions)
Hayley Hartley (Sheffield Teaching Hospitals)
Lisa Read (Lisa Read Coaching)
Keeley Richardson and Nazeera Hussain (Employers Forum)
Bret Duncan ( Duncan Chartered Accountants)
John Dunkley (Science – metallurgy)
Bob Wren (Tour Operator)
Alan McCartney (Civil Engineering)
Lynn Washer (National Health)
Peter Chatterton (Teaching)