Diamond Awards December 2015
We were pleased to welcome members of the students' families to this presentation on Tuesday 15th December to celebrate their children's efforts and achievements.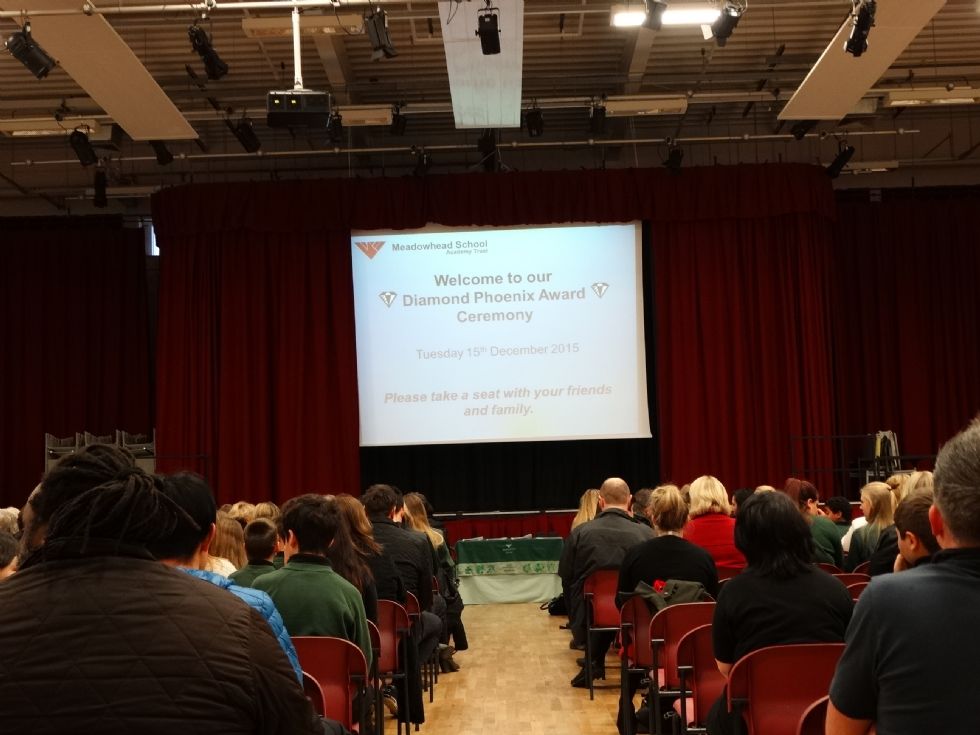 It is a an important recognition for these students who are often the ones who don't want to 'stand out' and receive a certificate during the normal year group assemblies. Mr Fowler presented a certificate and a special Phoenix pin badge to each student and there was an opportunity for family photos in the Rosling.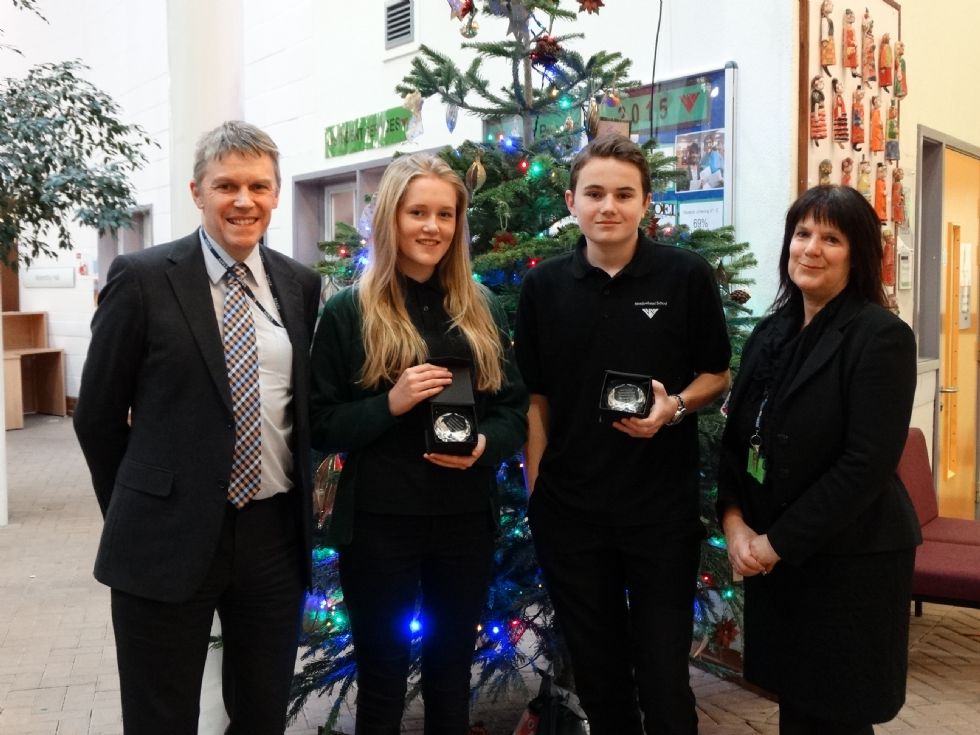 A special mention goes to Jack and Helen (Y11) who both received an engraved glass Double Diamond Award - this meant that they had already earned a Diamond Award previously and carried on to get a second! Very well done!