Beauty and the Beast
Beauty and the Beast was a roaring success with performances on Wednesday 13th and Thursday 14th April! There was a standing ovation from many parents at the end - our students were truly inspirational. A special mention must go to the production team: there were many staff and students behing the scenes with light and sound, costumes, props and scenery and music.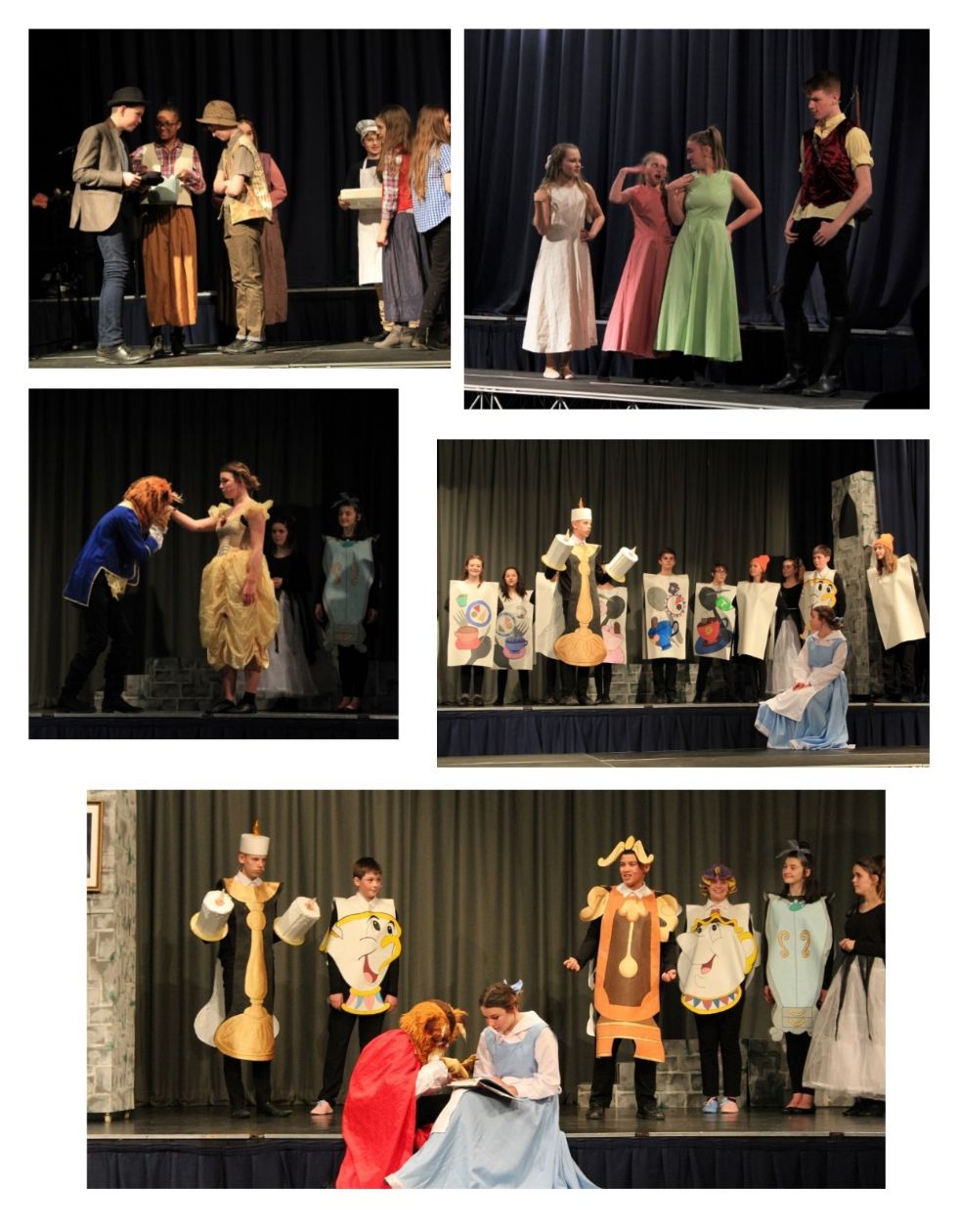 We have already had some fantastic comments from members of the audience, including:-
"Myself and my family had the pleasure of watching such a wonderful evening's entertainment. The atmosphere created by the performance was one of such positivity and joy that no one could have failed to have been uplifted by the whole experience.

Clearly a great deal of time, energy and effort has gone into producing what we all enjoyed last night. And it is this attention to the wider aspect of education which often seems to receive so little recognition in the media but which is nonetheless vitally important to the development and well-being of young people.
On a personal note, to see my daughter on stage with her friends all working together to create such a marvellous production is something which will never be forgotten.
Last night's performance is what Meadowhead School is all about. I am delighted my daughter is not only receiving a first-class education but also that she is enjoying and immersing herself in the holistic educational experience through the many activities offered both throughout and at the end of the school day.
Once again, many thanks and congratulations to you, your staff and your pupils on an inspiring performance and for your school's commitment to celebrating what is good about being a young person."
and
"The performance was outstanding - the level of professionalism was unbelievable.
All the students put so much in and also people behind the scenes. This can only be achieved by the dedication and support of staff. I hope you will be doing another performance in the future.
Once again Well Done!!!"
and
"what a great show Meadowhead's Beauty and the Beast was. There were a lot of very talented performers on stage. The success of the show is also down to the hard work of the many busy people hidden behind the scenes. Well done to everyone! "

Thank you to everyone who came and supported us.