Paul Greaves & Bryony Page surprise Mrs Bowker!
There were tears and laughter as a surprise visit was arranged on the last day of term for Mrs Jenny Bowker, who is retiring from teaching after 43 years!
We were delighted that Team GB trampoline coach (and former pupil) Paul Greaves and Olympic silver medalist Bryony Page could come into school and say goodbye to Mrs Bowker. She was the one who first encouraged Paul onto a trampoline in Y7! He says that this set him onto his pathway to national standards as a performer and then as a coach.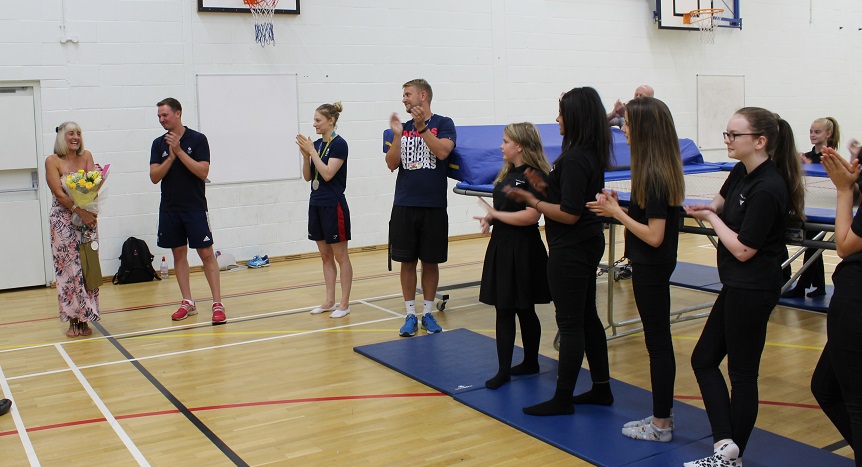 A group of our trampoline students joined in the celebration and were treated to a trampoline demonstration from Bryony, who afterwards generously shared her silver medal with students.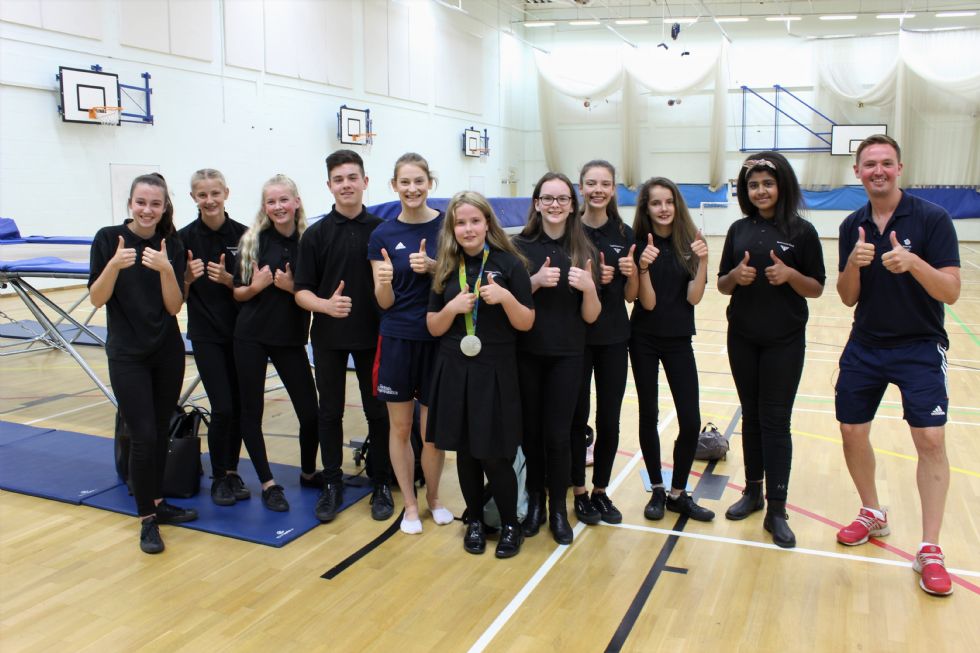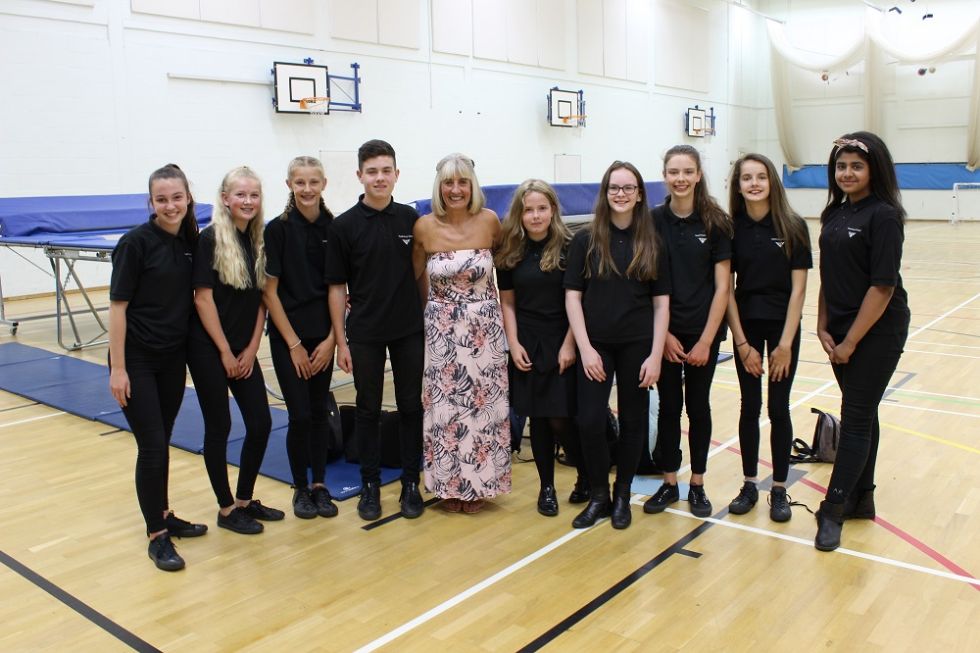 Thank you to Paul and Bryony, and to BBC Look North who filmed the occasion, which was broadcast on Friday 20th July at 6.30pm.