Contractors on site!
We are excited to share initial news and photos about the positive start to the building of our new Sixth Form Centre, which took place over Easter. The construction site is now set up and fully secured from the rest of the school, with a temporary access roadway for their vehicles and building materials.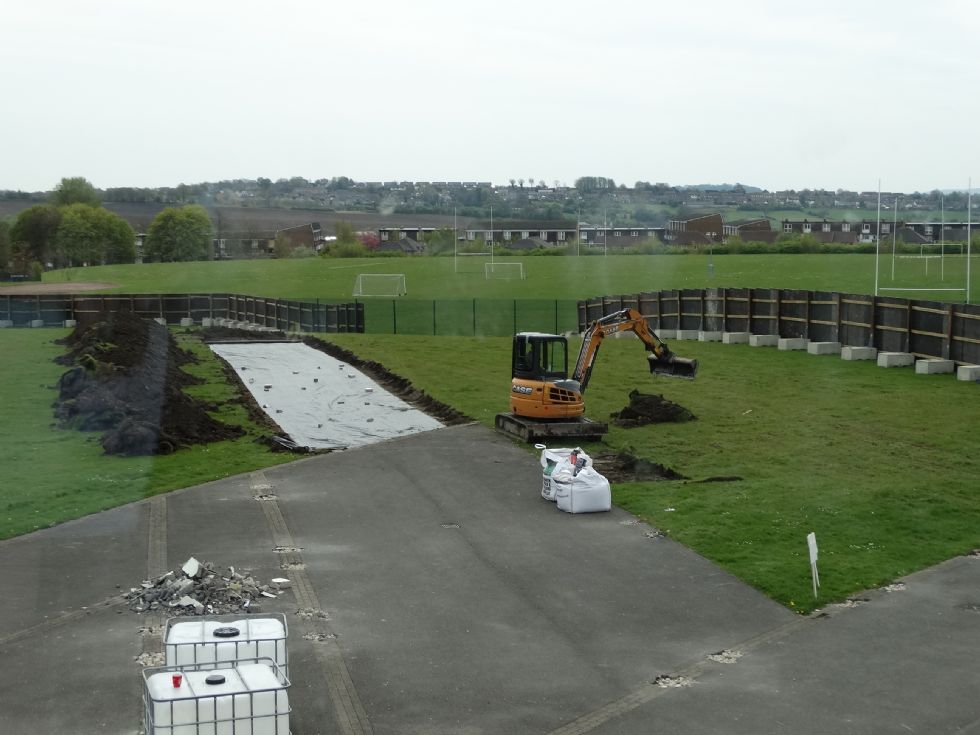 Room changes and a new fire exit are in place and everyone has adapted well. We will keep you updated with more images once the ground works have been completed and as the build progresses.