Children in Need 2016
There has been a fantastic fundraising effort by our Y7s this week,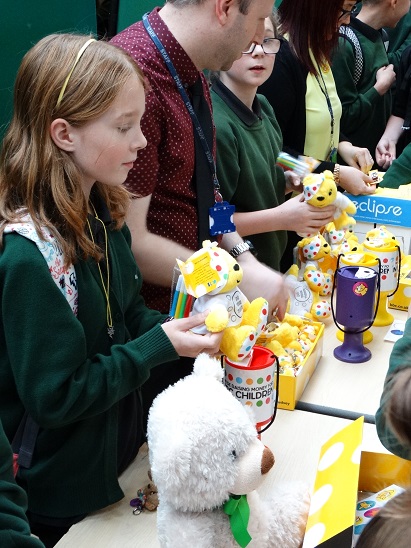 with lots of volunteers helping Mr Wolstenholme sell Pudsey merchandise, run the tombola, guess the name of the bear and number of smarties in a jar before school and at break times.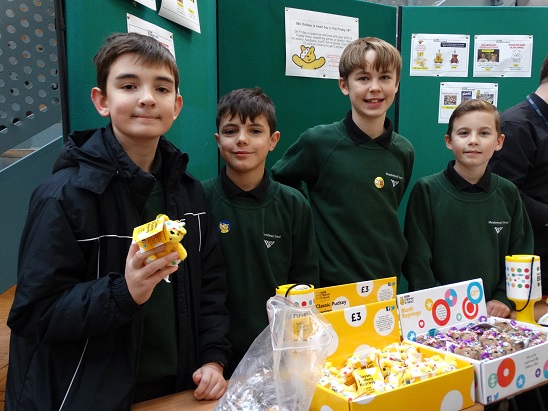 Students in Mr Merritt's form, 7E, took it upon themselves to organise and run a cake sale at break time on Friday 18th November in aid of Children in Need.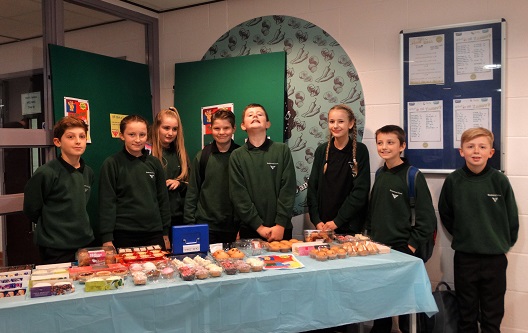 Members of form 7E who helped sell cakes generously donated by the students' families
The students got themselves into teams responsible for different elements: some created powerful advertising for the whole school, some were brave enough to speak in front of 330 students and 15 staff in assembly, some set up the stall and made it look delightful, lots helped run the stall professionally on the day and some even tidied it all away spotlessly. Many more students brought in all manner of delicious cakes and buns and props to make the stall look nice.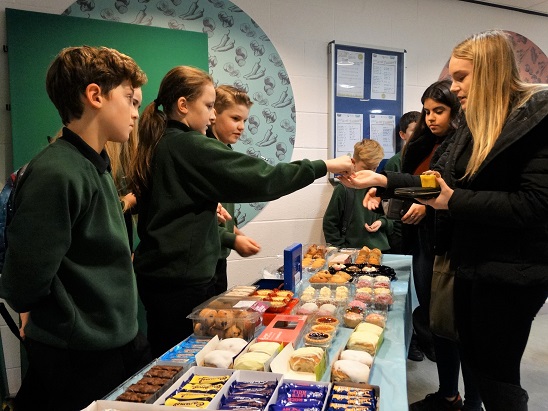 The stall was frenetic with buyers throughout the 15-minute break and, 15 minutes later, all cakes were sold and the form had raised £97.79. As well as raising money for charity, it was also an excellent exercise in teamwork and managing a project. The students excelled themselves!
Thanks to everyone's efforts and donations, we have raised £448.55 for Children in Need this year.