'This great stage of fools'
The A Level English Literature trip to watch King Lear in Stratford-Upon-Avon was a great success. 31 students and 5 members of staff enjoyed a memorable evening at the Royal Shakespeare Company, in the Bard's hometown. Students are studying the play for their NEA (coursework), and were treated to a fine performance from Anthony Sher as the 'fond, foolish old man', and an excellent supporting cast, including Nia Gwynne and Kelly Williams as his 'pelican daughters' Goneril and Regan, Natalie Simpson as his 'pretty fool' Cordelia, and Paapa Essiedu as Edmund, a 'bastard' in all senses of the term.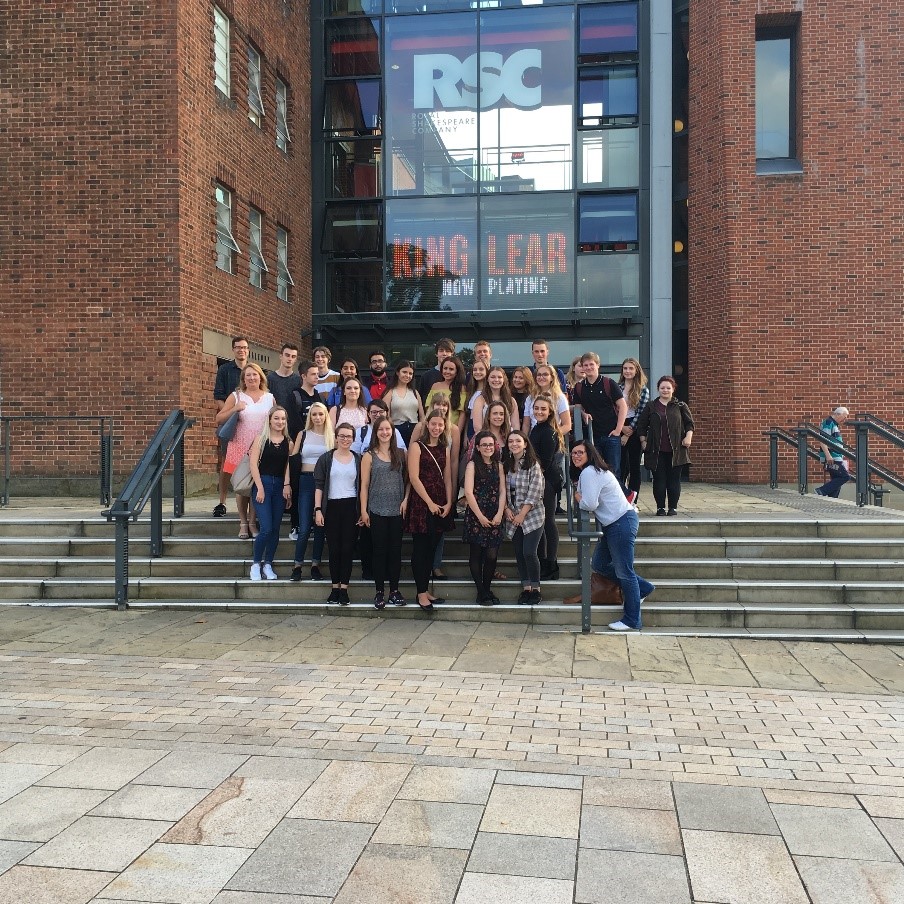 Students were extremely positive about the performance and the visit to Stratford, and it has definitely helped with their understanding in preparation for writing their NEA. Massive thanks to all staff members who helped out.
Mr Beigel