Y11 Record of Achievement
We were delighted to welcome Meg Munn as guest speaker on Friday 13th May 2016 when staff and students enjoyed an afternoon of celebration - the last time the year group will be together.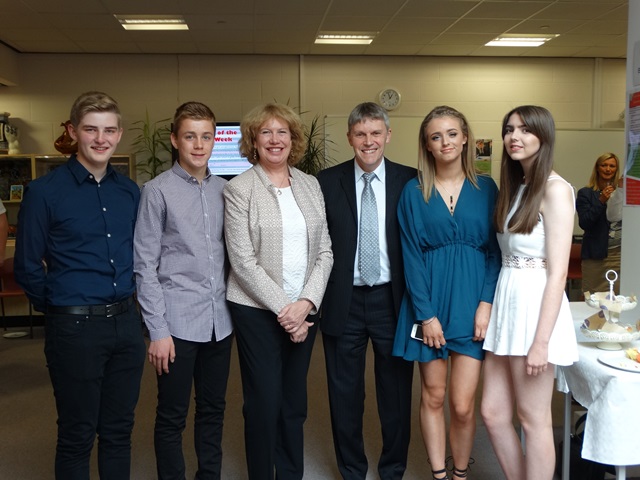 Our Head Boy, Head Girl and Deputies with Meg Munn and Mr Fowler
Y11 form reps and their Learning Managers joined Meg, Mr Fowler and our governors in the Learning Centre for a buffet lunch before the presentation of the Record of Achievement folders in a packed hall of staff and Y11 students.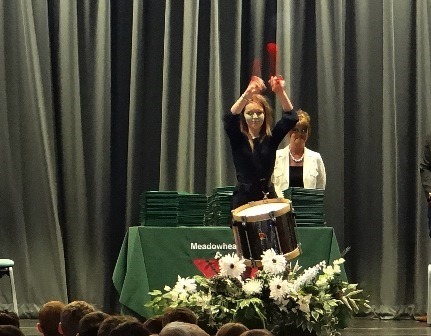 It opened with an impressive drum solo by Ellie and we were entertained between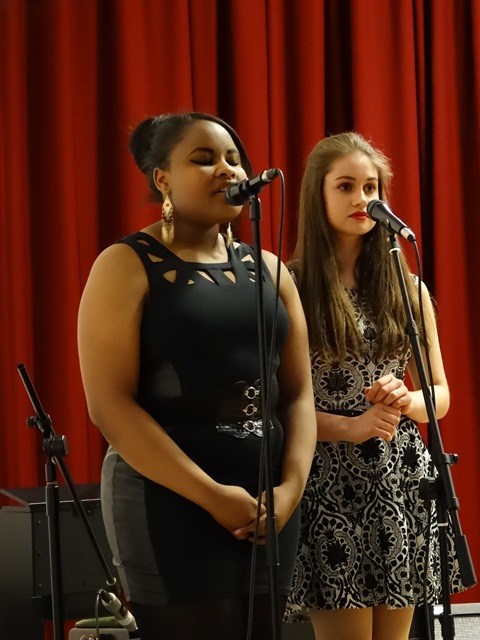 presentations by our own talented musicians, including a piano piece by Estere, singing by Lizzie, Zara and Hannah, with Mr Leesley and Mr Ridley on guitar.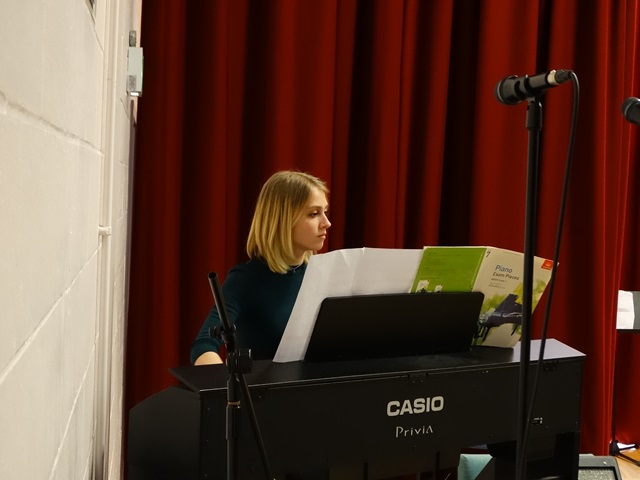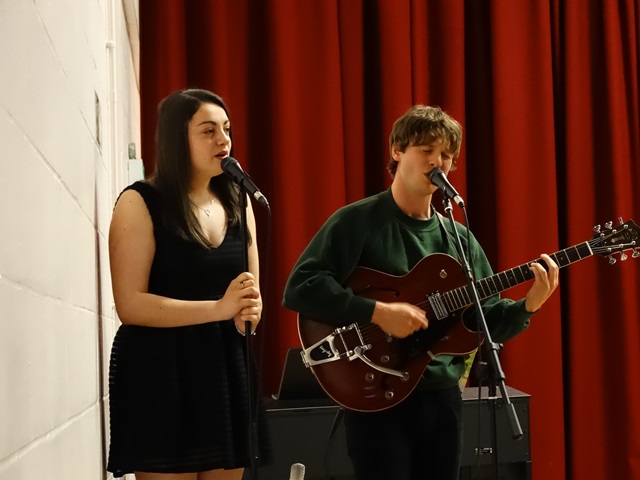 Students came up onto the stage where they were presented with their Record of Achievement folder by Meg Munn, who also addressed the students with positive words of encouragement.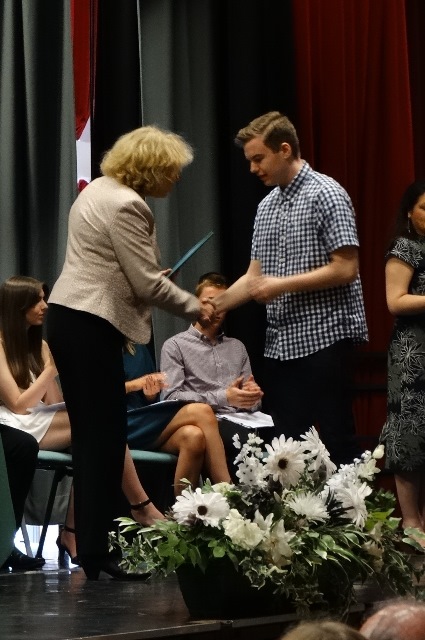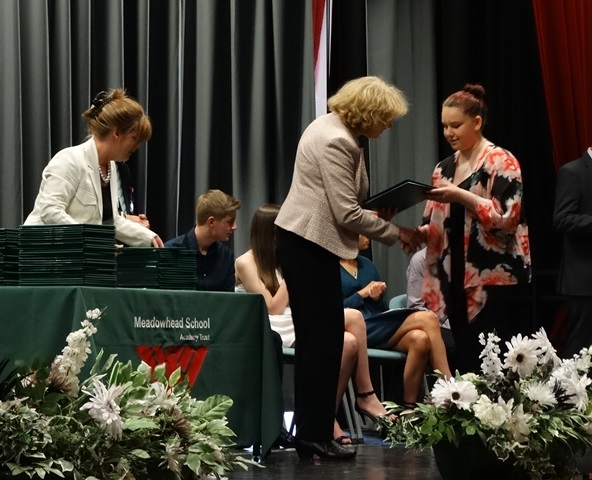 Meg was born in Sheffield and attended Mundella Primary School before completing her secondary education at Rowlinson which subsequently became Meadowhead School. She studied languages at the University of York and went on to become a qualified social worker.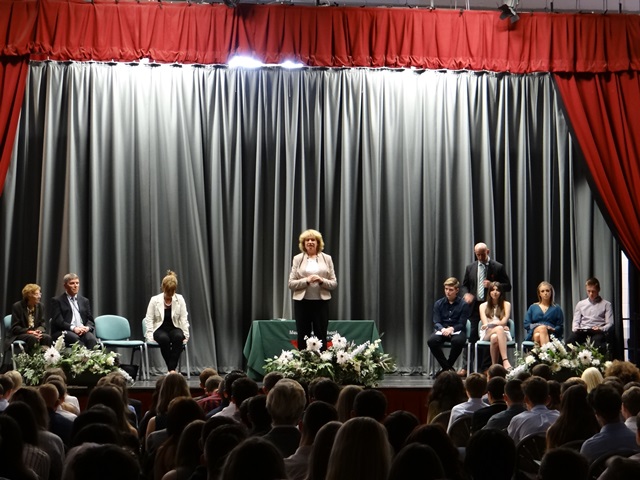 After nearly 20 years in the profession she stood as a candidate in the 2001 General Election. She became the Member of Parliament for the constituency of Sheffield Heeley which includes Meadowhead. Meg served in parliament for 14 years and during this time was the Minister for Women and Equality in Tony Blair's government and a Foreign Office minister in Gordon Brown's government. She stood down from parliament a year ago at the 2015 general election.
Meg now has a number of different roles including being a governor at Sheffield Hallam University. She also works overseas supporting developing democracies and has worked with MPs in many countries including Iraq, Fiji, Egypt and Burma.
Throughout her three terms as MP Meg has been a great supporter of Meadowhead School and we are very pleased that she is able to continue that support as Chief Guest at our Y11 Record of Achievement 2016.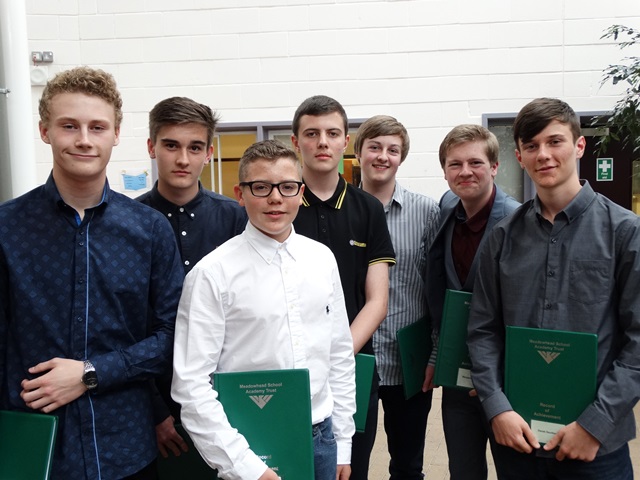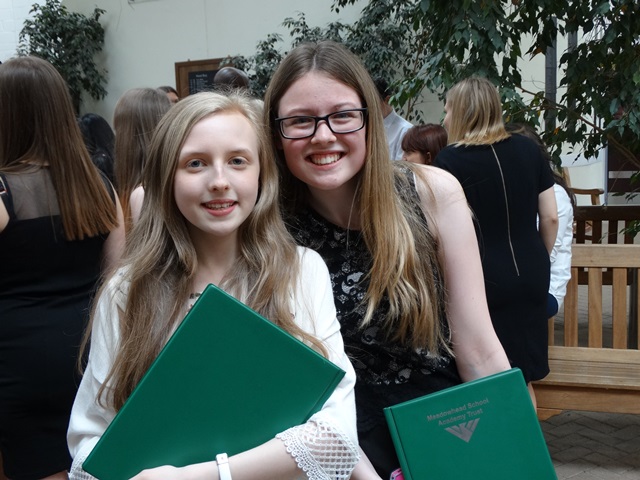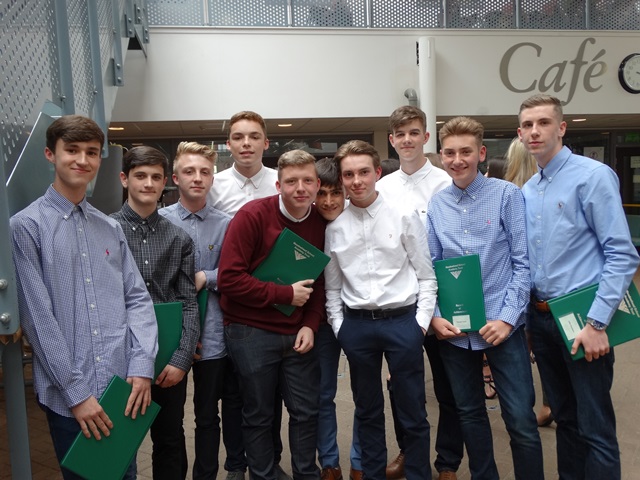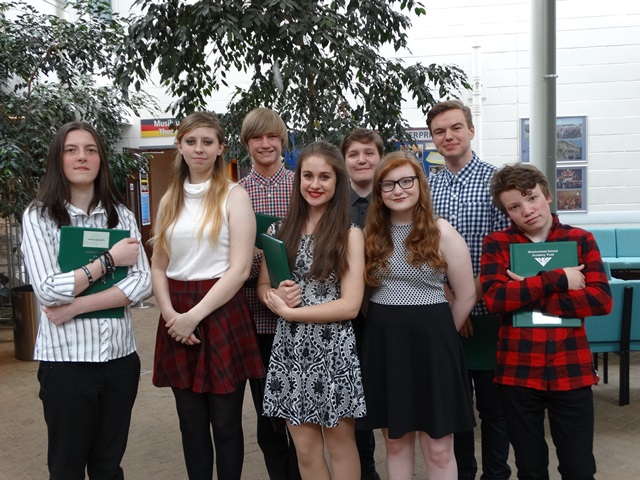 Students enjoyed catching up with friends and taking photos in the Rosling after the formal presentation, creating a real buzz for this memorable occasion.