GCSE Business visit to Gripple
On Thursday 20th June Mr Church and a group of 9 Year 10 GCSE language students went on a visit to Gripple to see how Languages are used in a business environment. Previously we have made several visits to the Gripple Factory with our NVQ students so they could see the relevance of languages in a business context. It was decided that this year we would take a group of high achieving GCSE pupils so they could see how important languages are in the business world.
All 3 languages, French, Spanish and German were represented and pupils were given the opportunity to ask and answer questions in the language they are studying at GCSE. After an introduction to the company by Emma Hibbert who is our liaison at Gripple and is in charge of export sales, pupils found out more about how she used languages in the workplace and their relevance in the modern business world. Pupils were very keen to hear about how important it is to have another language and its link to higher earnings.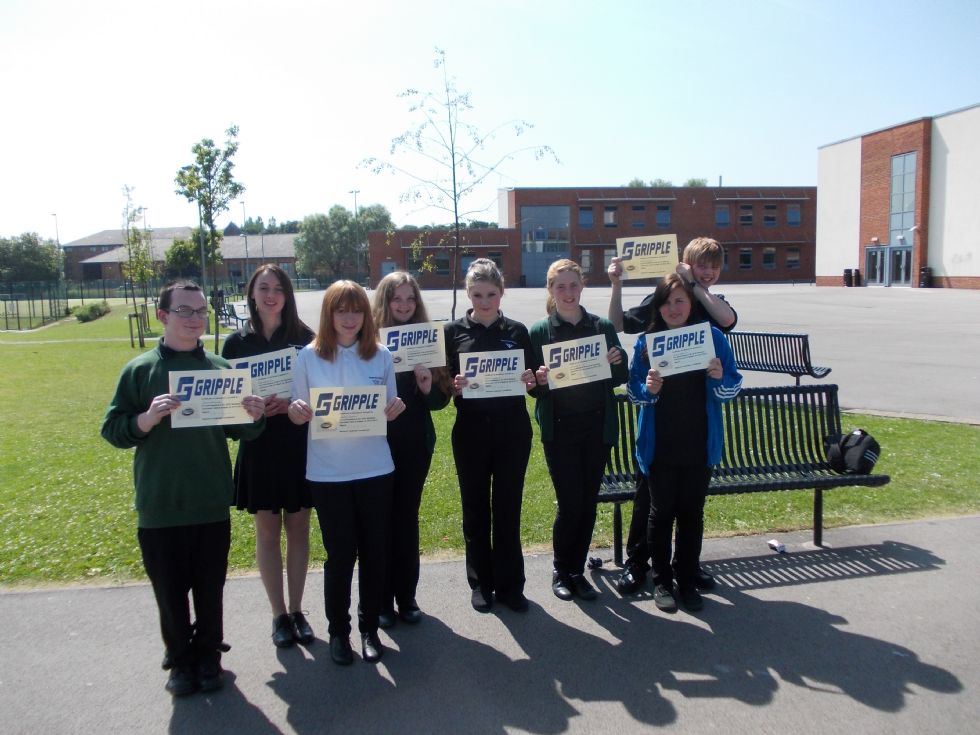 A factory visit followed and pupils were once again given the opportunity to ask questions about the industrial process and the various export markets. All 9 pupils thoroughly enjoyed the visit and gave excellent feedback with regard to the links with business and languages and in fact they wanted to stay there for longer!
Hopefully this is the first of many more visits to Gripple as it allows our high achieving students a glimpse of what they can aspire to and how important languages are in the world of work.
P Church