Men at work on new Sixth Form Centre!
We are delighted to tell you about the next phase in our exciting new development of our Sixth Form provision!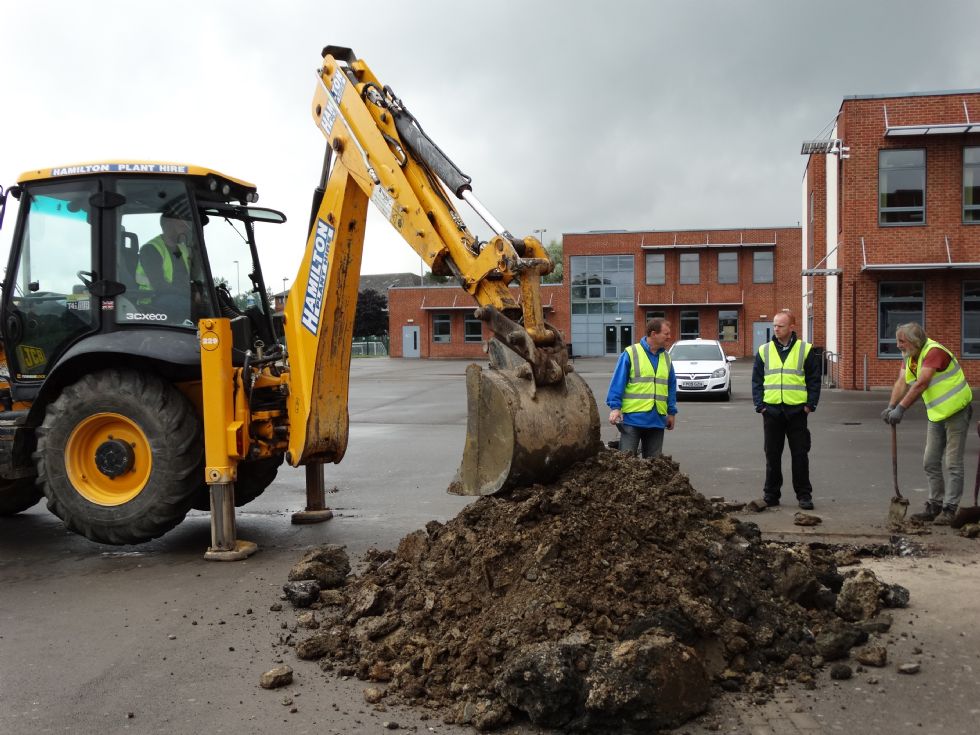 Over the summer holidays several meetings took place with the Mechanical & Engineering team who are working with KIER on the build.
Staff were very excited to see the engineers on-site last month to mark the first signs of building works, commencing with the drilling of several boreholes at the end of the languages wing to test the foundations before the construction work begins.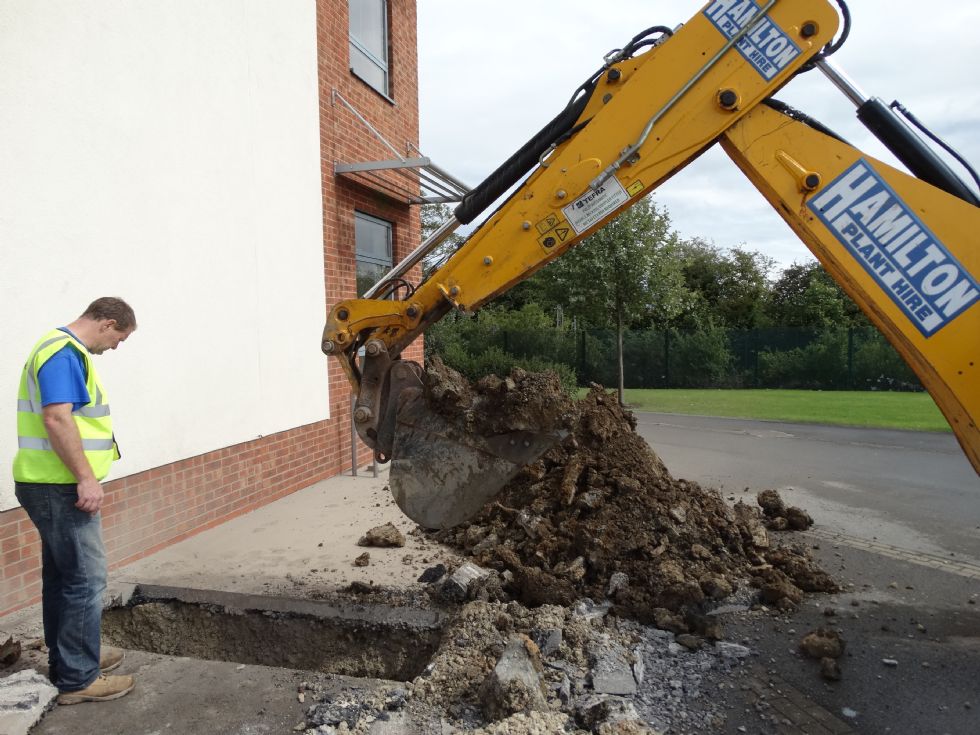 Detailed designs are now in place – see artist impressions below. The centre will include recreational and private study areas, A level teaching rooms and the most up to date technology. We are expecting the building to begin over the Autumn term of 2015 and disruption to the school will be kept to a minimum. Watch this space for further updates as the building work progresses.