Annual Trust Choir Concert
Please join us for an evening of your favourite Top Chart Hits! Tickets are on sale now for Thursday 23rd and Friday 24th April 7:00 - 8:30pm at Meadowhead School. £3.50 for adults and £1.50 concessions.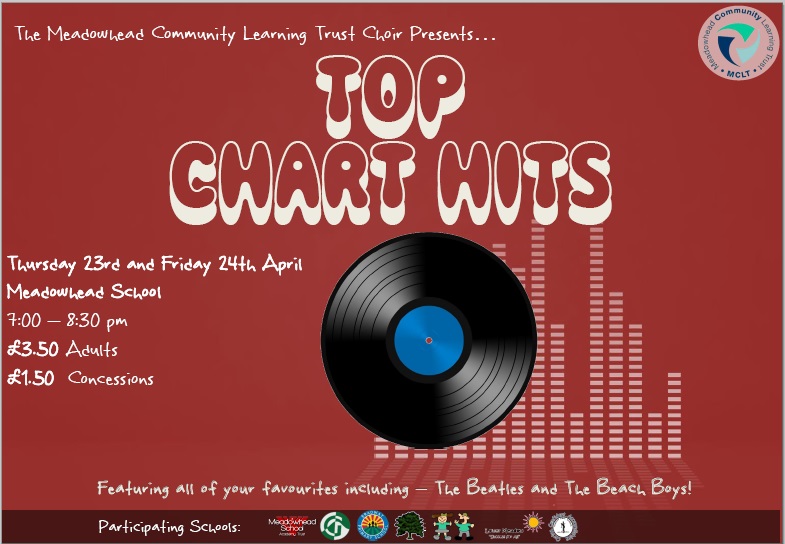 175 secondary and primary school choristers will join together to sing a variety of top chart hits since 1960!