Best Wishes to an Exceptional Student
We are very proud to celebrate the achievements of all our students. This year we have an exceptional student and leaving our Sixth Form this summer is Fiona Jiang, who joined Meadowhead school in Y7, having attended Primary School in China. Fiona has been a dedicated student, excelling in many subjects, especially Maths, Biology, Chemistry and Art at A Level. She has completed the Art A Level course in just one year instead of two!. Fiona also has Gold Awards in the UKMT Maths Challenges, a Bronze Duke of Edinburgh Award and the highest grades in the Ehru, a Chinese musical instrument.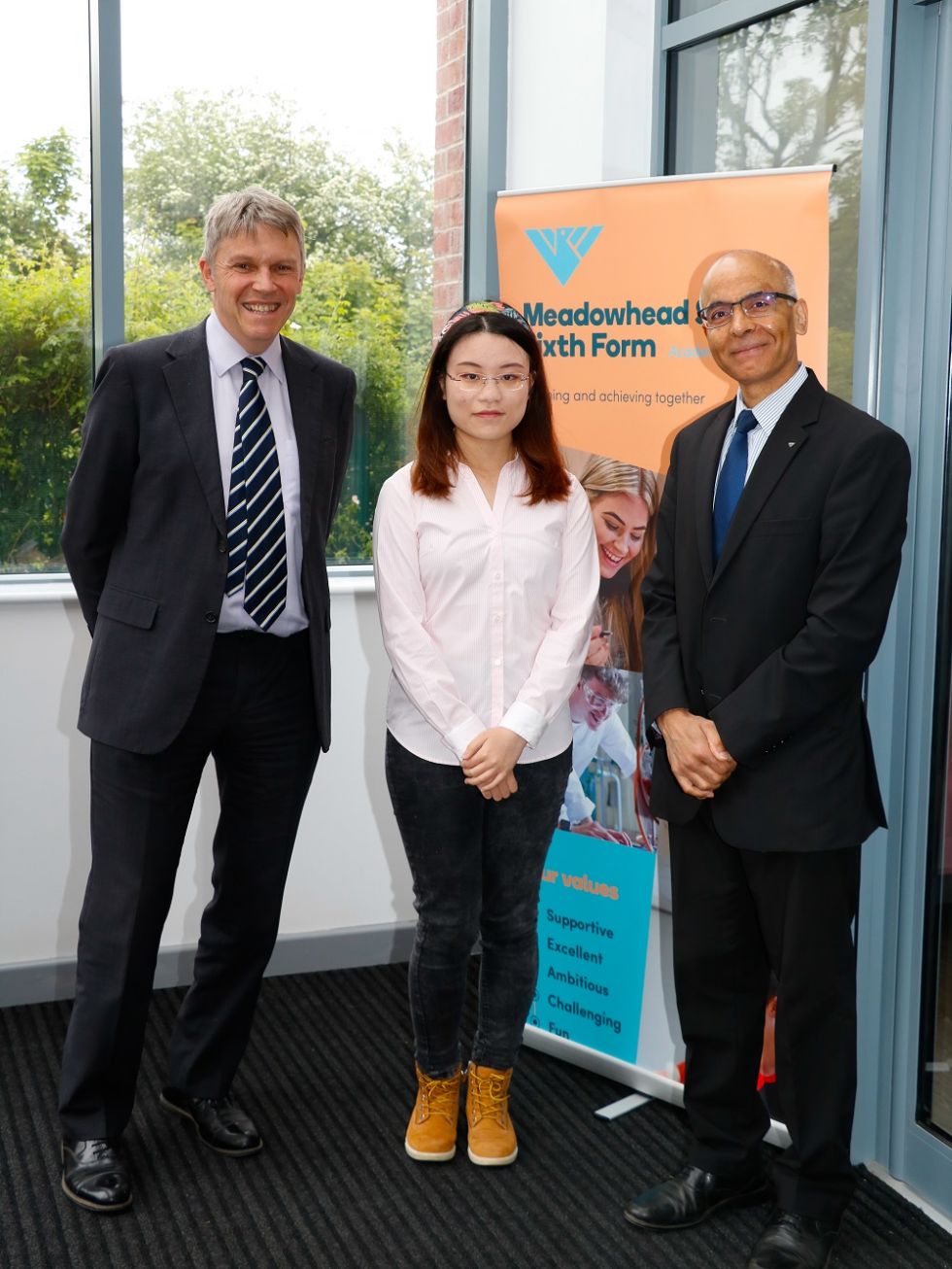 Fiona pictured with Mr Fowler, left and Mr Raju, right
Fiona has undertaken hospital work experience both in China and in Sheffield and has accepted a place to study medicine at Cambridge University in September.
Of her experience at school with us, she said
" I am proud of being a student in Meadowhead School where I received an invaluable education from my teachers. It was a great place to grow up and develop my experience.
Attending Meadowhead School has been immensely rewarding and enjoyable and will remain with me throughout my life. Now I look forward to continuing my studies at Cambridge University. Meadowhead School will have a place in my heart forever."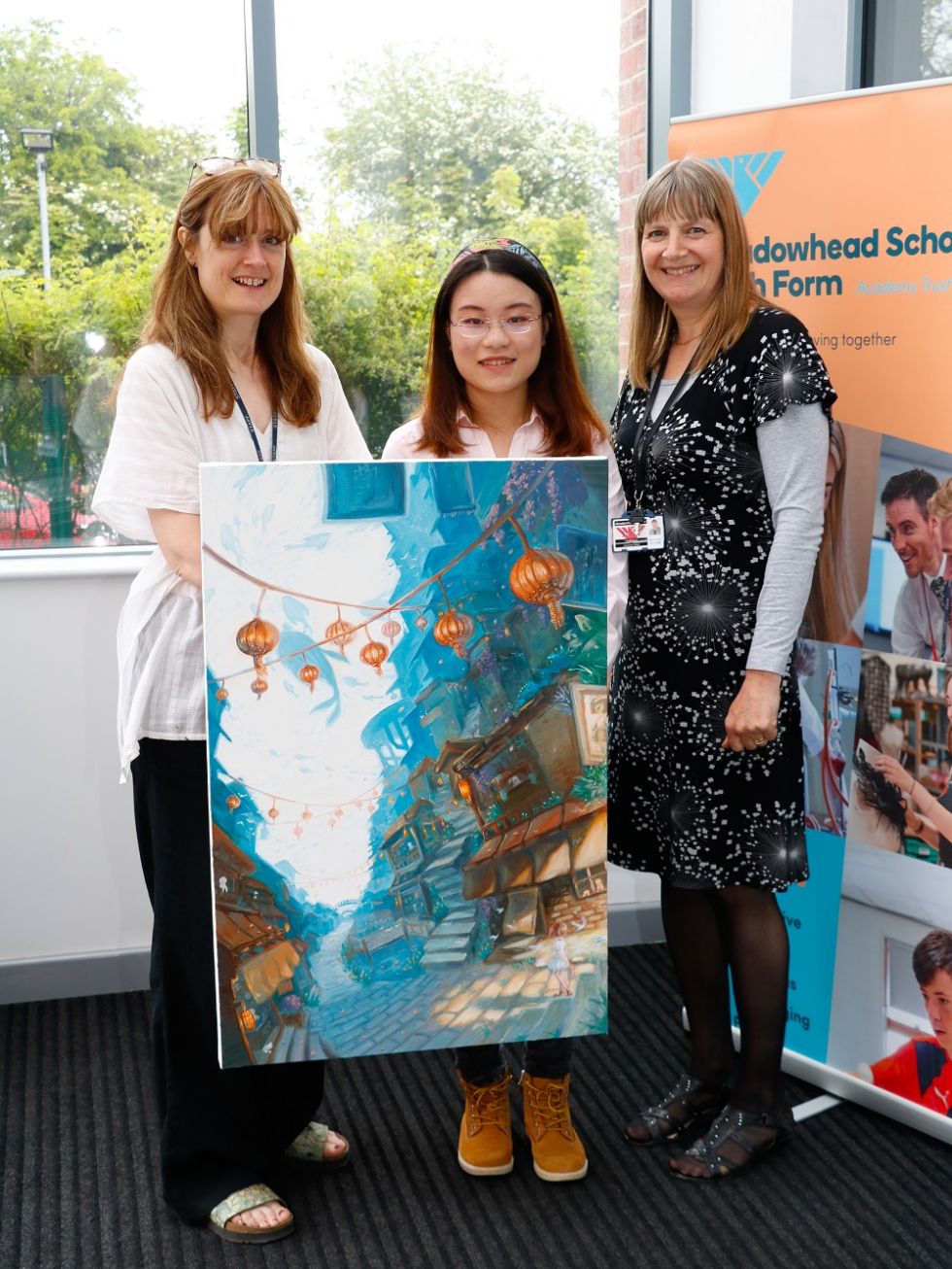 Fiona pictured with Ms Bellingham, Head of Art (left) and Mrs Burdekin, Head of Sixth Form (right)
We wish Fiona all the very best for her time at University and in her chosen career.