Disco Inferno
The Story......It's the winter of 1976 and Jack is about to celebrate a birthday he'll never forget.
Working late in the nightclub, Disco Inferno, Jack meets Lady Marmalade, an associate of the Devil. Dreaming of becoming successful, he makes a pact with her, trading his soul to fulfill his wildest fantasies.
Sounds like an ideal bargain? Think again.
Jack soon becomes an international success, making appearances on radio and television shows, but he finds his success hollow. Jack now has the fame and fortune he's always dreamed of but loses his devoted girlfriend, Jane. As his situation worsens, Jack wishes only to get his life back to the way it used to be. If he could only turn back time…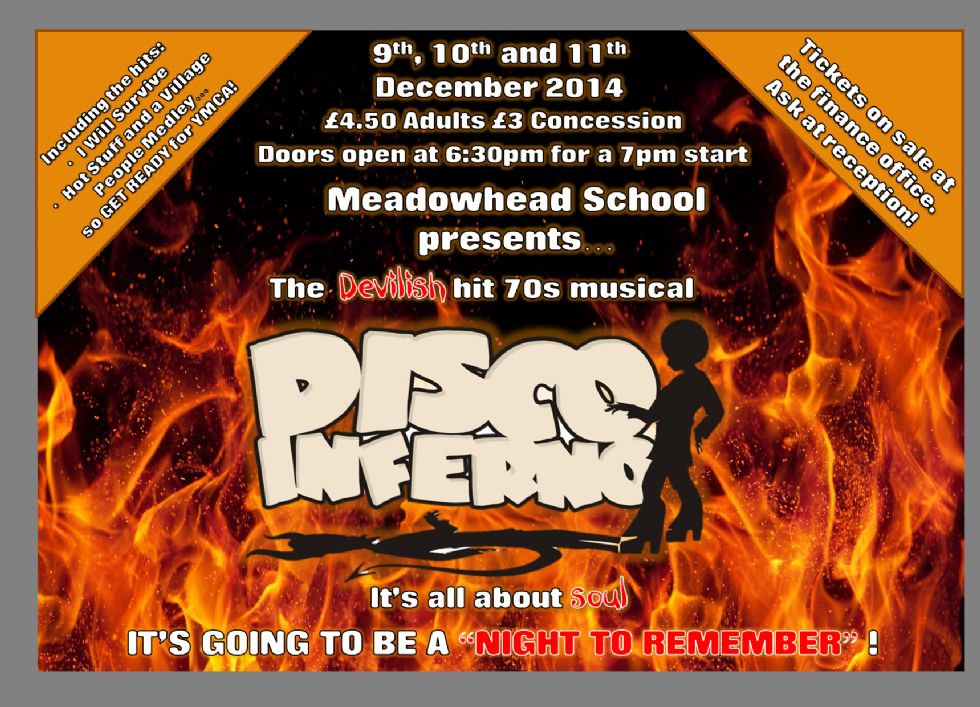 Tickets are on sale at the school's Finance Office - £4.50 Adults, £3.00 Concession
Doors open at 6.30pm for a 7pm start. Join us for the DEVILISH hit 70s musical which includes the hits: I Will Survive, Hot Stuff and a Village People medley!
Showing on 3 nights: Tuesday 9th, Wednesday 10th and Thursday 11th December 2014