Y8 Make.Learn.Share Ambassadors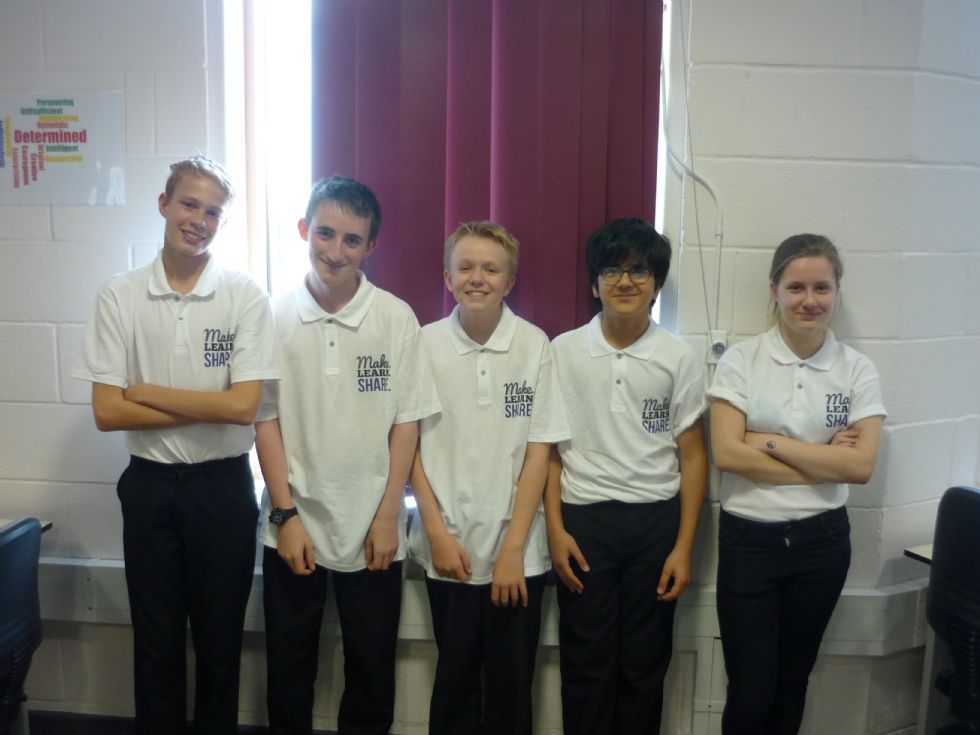 Students from Year 8 applied to be MAKE.LEARN.SHARE Ambassadors in a new Computer Science project that was launched last week. This is a citywide 'Made in Sheffield' project initiated and supported by Sheffield City Council (you can read more on http://www.makelearnshare.org.uk/about ). Fifteen budding computer scientists were chosen and spent a day at Sheffield Hallam University learning Robotics. This was followed by two days training at the CLC – one to get to grips with app design and the second a Teaching & Learning day which taught the Year 8s how to teach younger pupils.
The 15 students 'graduated' and were presented with their special polo shirts in Assembly.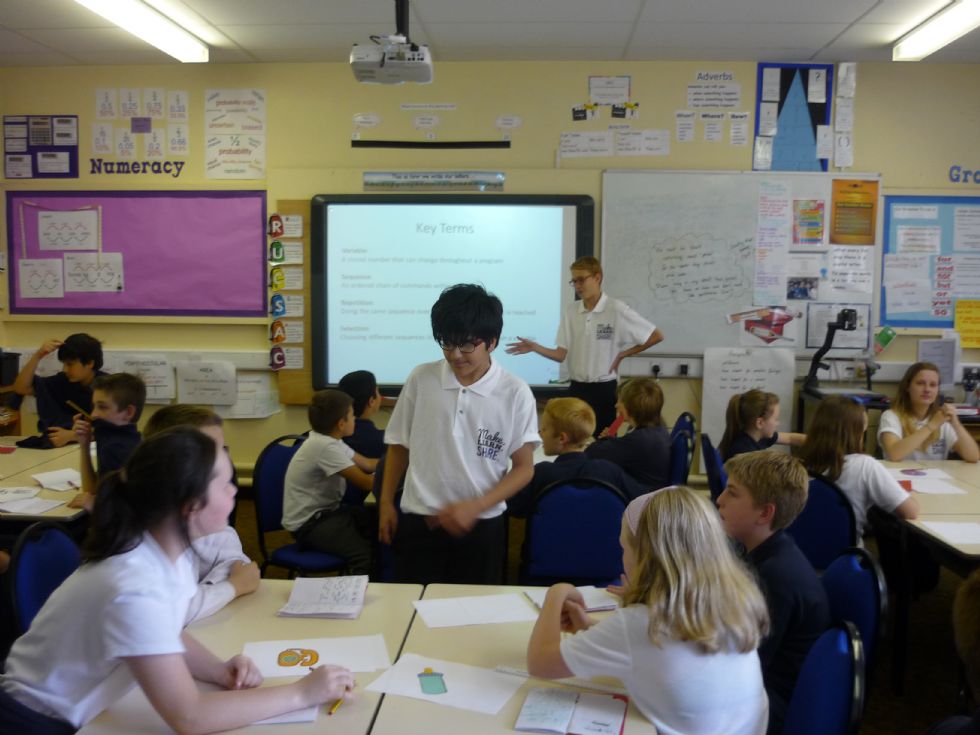 On Wednesday 18th June the first group of five Year 8 students went to Woodseats Primary School and taught app design and robotics to a group of thirty Y5 and Y6 pupils. The second group of five students went to Lower Meadow Primary School on Thursday 19th June and the last group will soon be going to Bradway Primary School.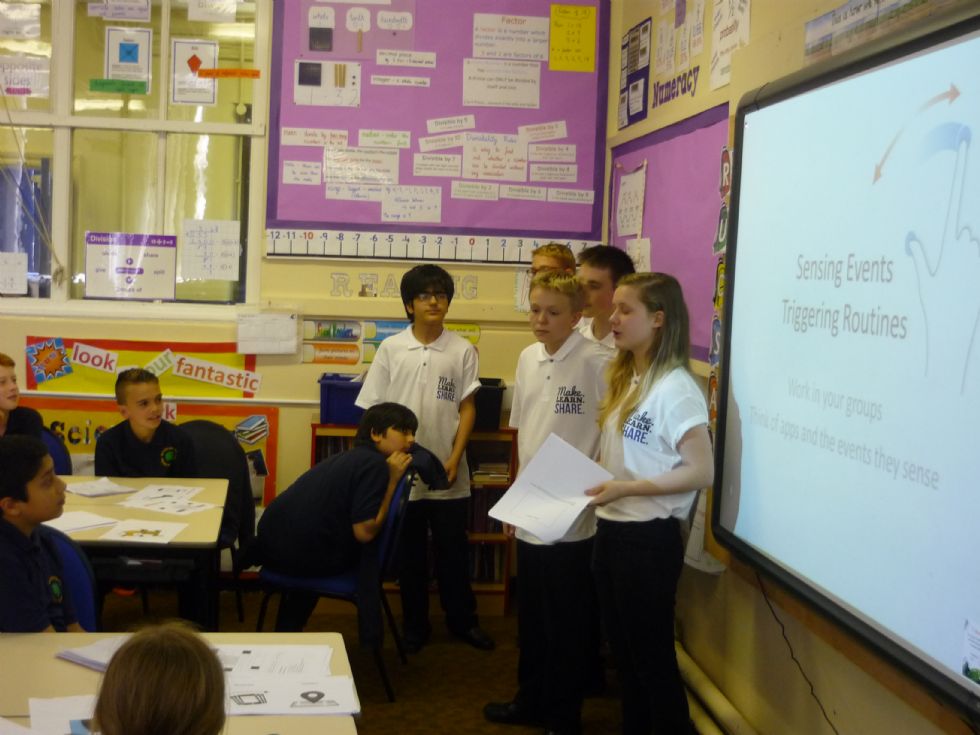 .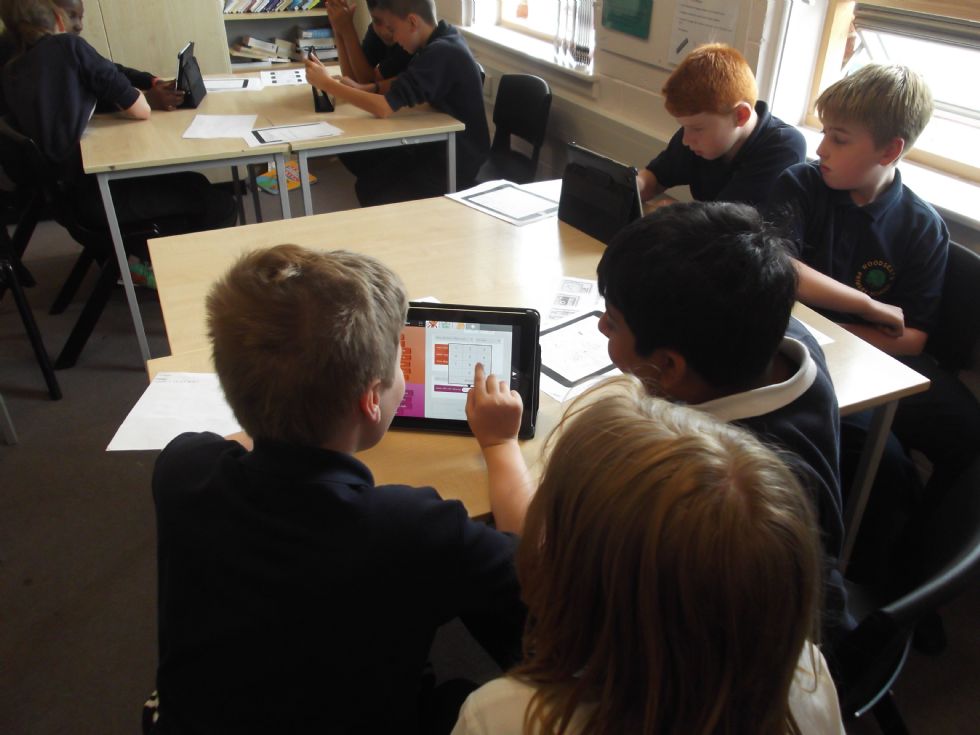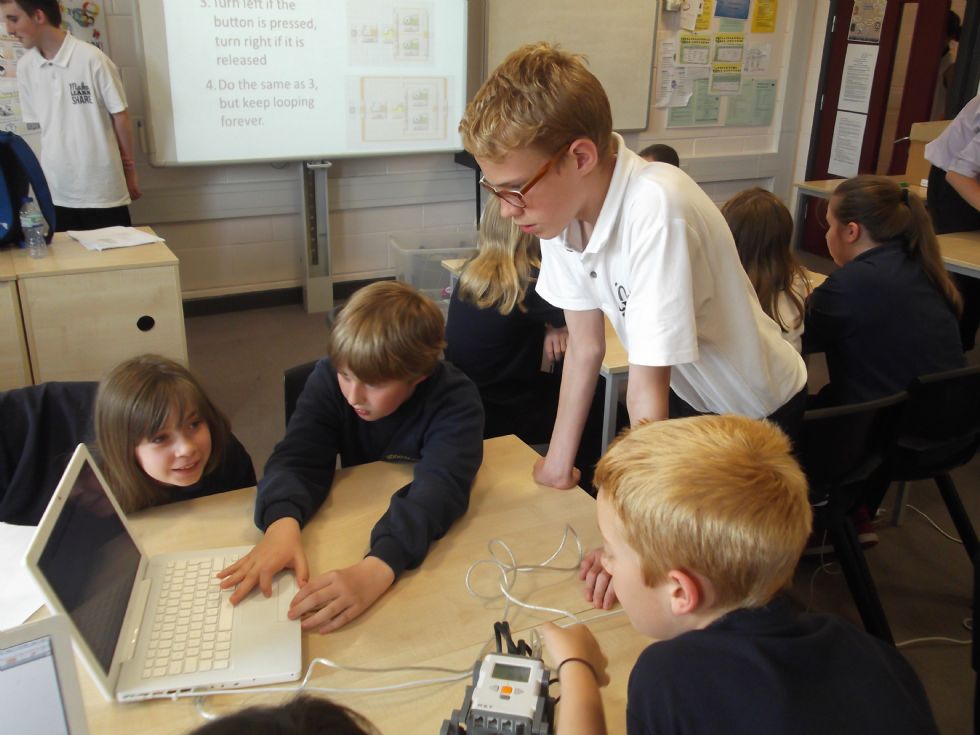 On Wednesday 25th June the Y5 and Y6 pupils came up to Meadowhead School where they had a follow up session using ipads and programmable robots
Mr Kay,
Head of ICT