International Make Music Day 2020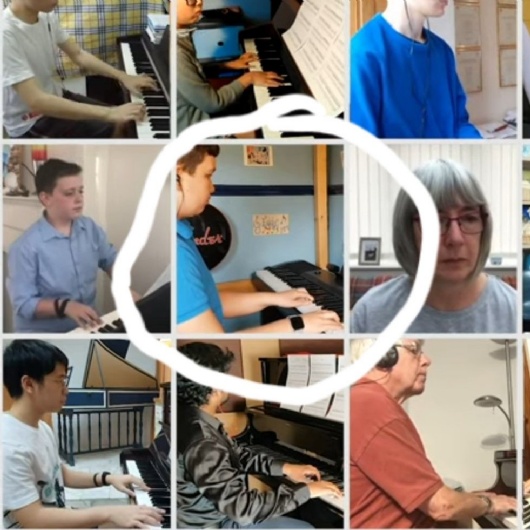 As part of Make Music Day 2020 on Sunday 21st June, ABRSM (one of the music exam boards) put together a virtual orchestra with musicians from all ages around the world. One of our students, Eddie 9F, got involved and played the piano part! You can see their online performance of the Disney song 'How Far I'll Go' on YouTube.
You can see Eddie with all the other pianists (in the middle-left). There were over 700 people involved and Eddie said it was very exciting!
Watch on YouTube