Wartime Scones, Bunting and Stories from VE Day 8th May 2020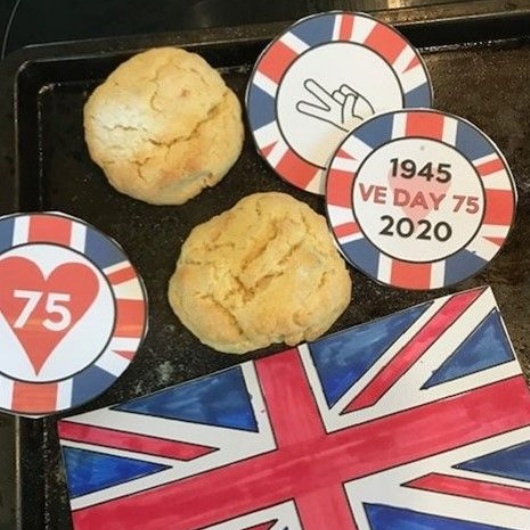 The whole school community got involved in the commemorations for VE Day as we tried to recreate some of those celebrations for the end of the war in Europe 75 years ago. You can see lots of pictures in our main news story here and we have put some more in this article too!
In our weekly Technology challenge, we gave all KS3 students the choice of either making some bunting or the Wartime carrot scones. Our staff had a go too of course!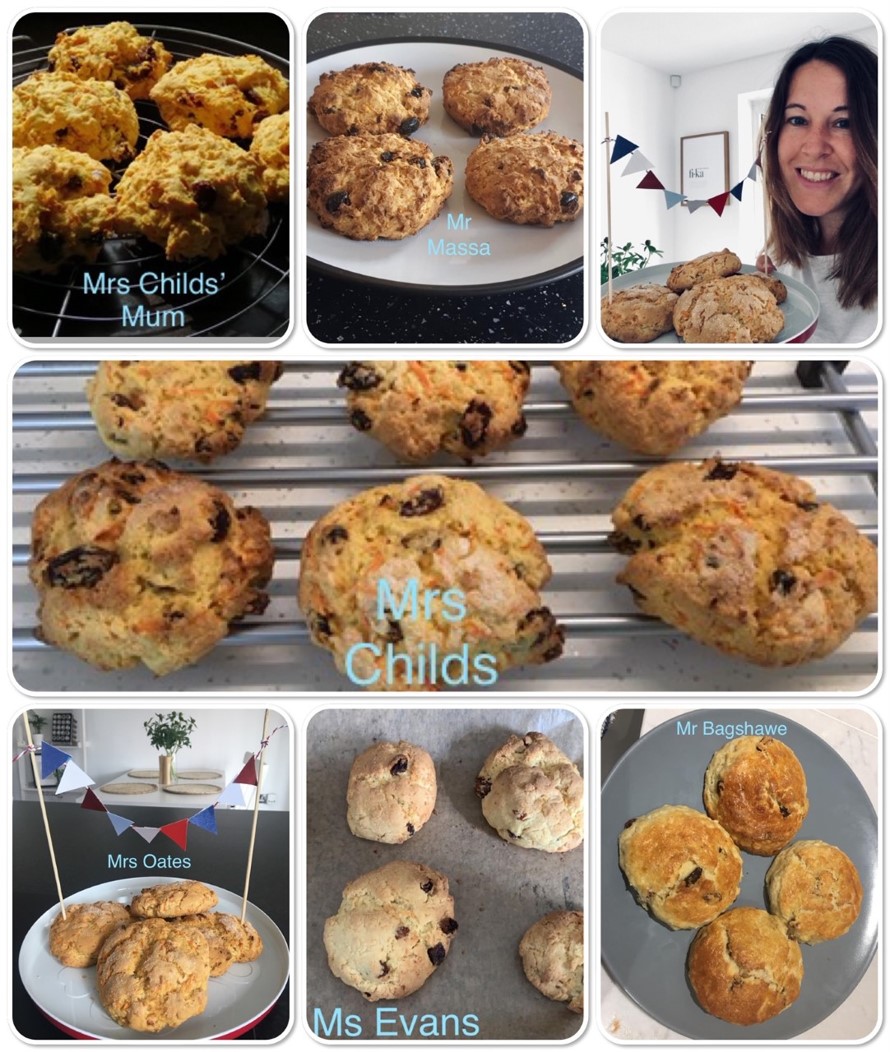 ADT Department scones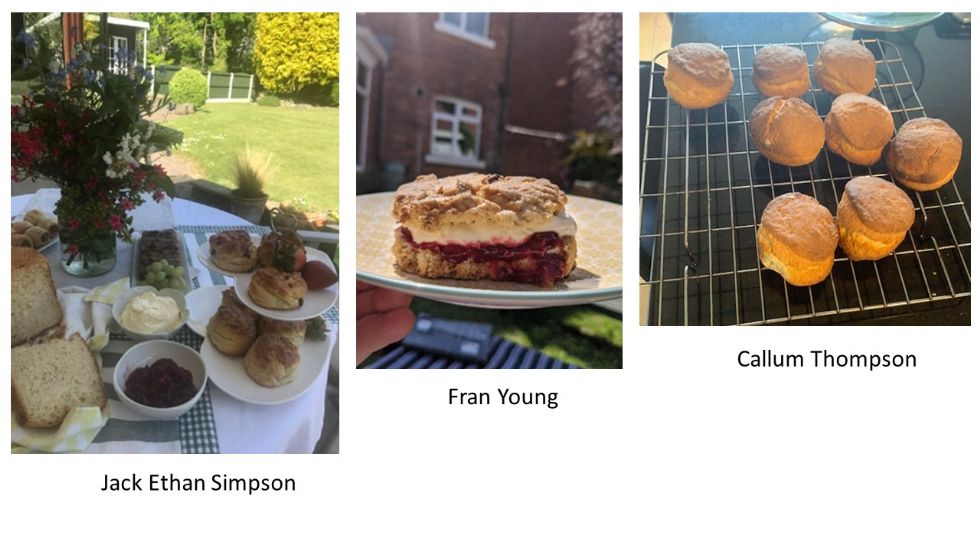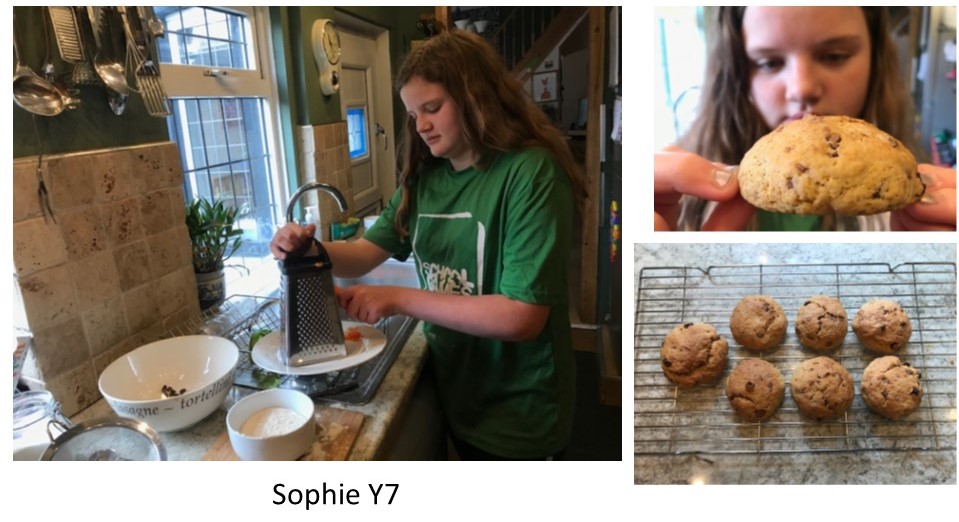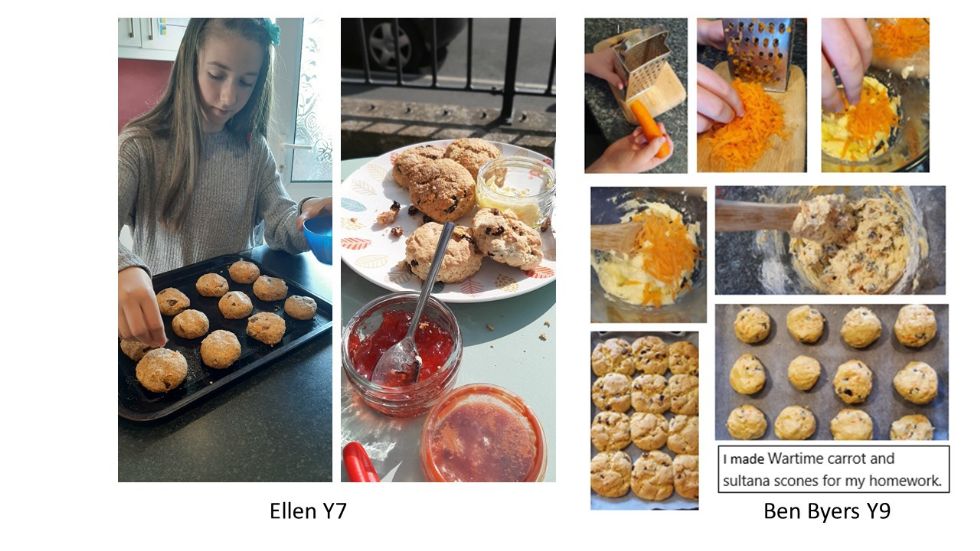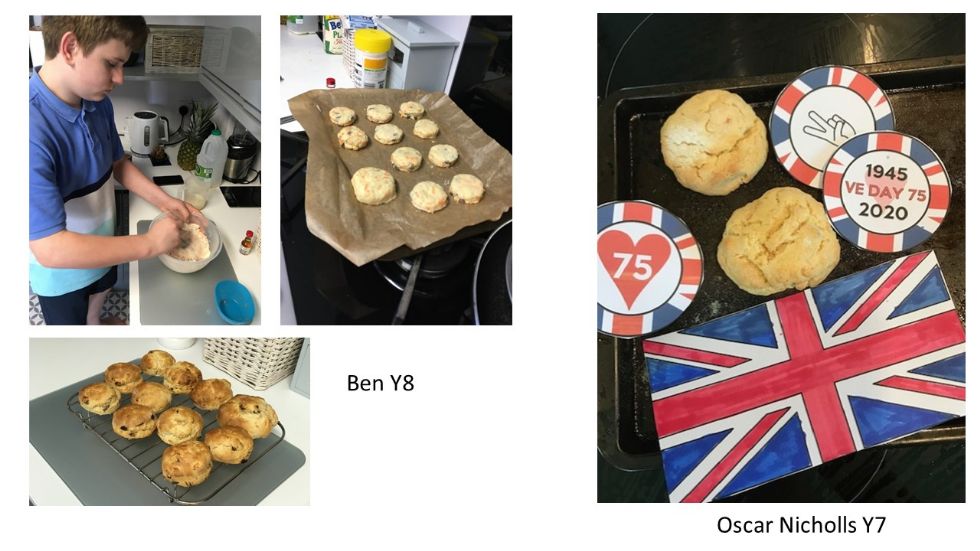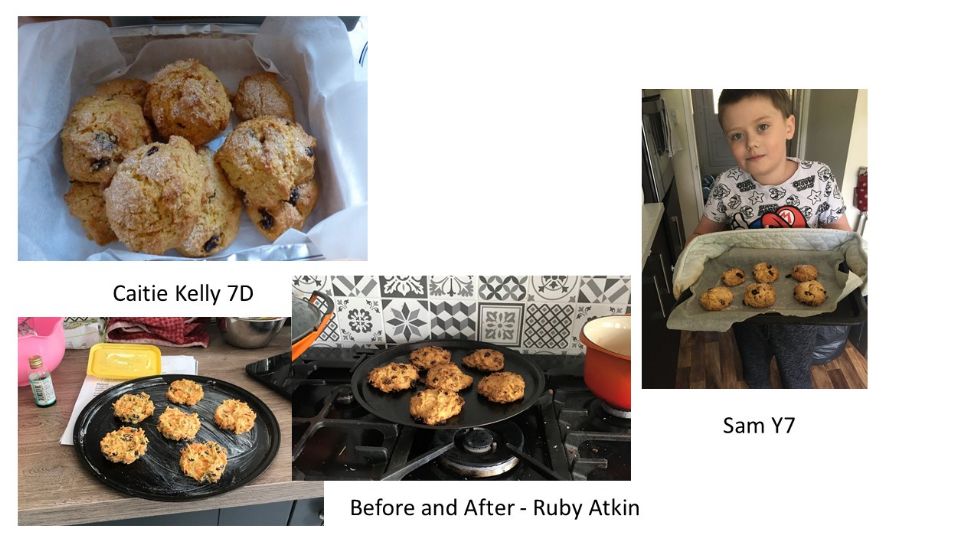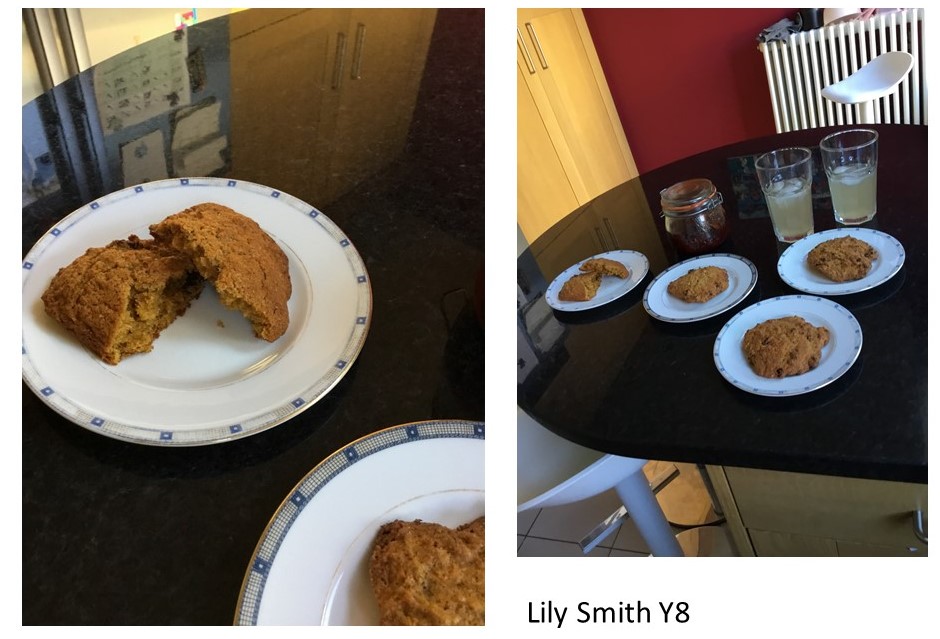 Mrs Silverwood celebrated with an afternoon tea and her homemade scones and she also shared this story of her grandparents who married the year after the war ended:
"I am so proud of both my late grandad - Sargeant Ernest Patterson who, during WWII served in the RASC in Italy and Yugoslavia, and my grandma, Private Margaret Patterson of the ATS.
My grandma 'Peg' always talked fondly of her job during WWII making artillery and serving on the telephone communications exchange at the army barracks she was posted to in Northampton. She used to say the camaraderie and mischief she and her fellow female colleagues used to get upto at work helped get them through the tough times back then. She spoke fondly of her important job during the war, and used to tell me tales about harmless pranks and late night revelry that she and her female colleagues used to get up to in the army barracks to help keep spirits high during this difficult time whilst their loved ones were away fighting to save the country on the frontline. It may sound strange to us today, but she used to say that those were some of the best times of her working life, because of the sense of community spirit in the auxiliary territorial army and the women looking after each other during the war while the men were away. My grandfather Ernest told my mum that when he was posted in Italy, one of his friends and colleagues kept pestering him to swop army vehicles, and eventually one day, my grandad agreed. That same day, the vehicle took by his friend was blown up in an explosion. He didn't speak much about the war, but that was one lasting and chilling memory my mum recalls to this day. He was so grateful to have returned alive and well, when so many of his friends were not so lucky. My grandparents married the year after the war ended. They spent a happy 41 years together after they married on 11th May 1946, until Ernest passed away in the summer of 1987, just before I started secondary school. My grandma lived on for a further 27 years. She was always full of spirit, pride, had such a strong work ethic – she never stopped working, even in retirement, and had a wicked sense of humour, always smiling and humming a tune or two. What an amazing generation they were. God bless them and all our war heroes past and present. "