A Level Certificate Evening 2022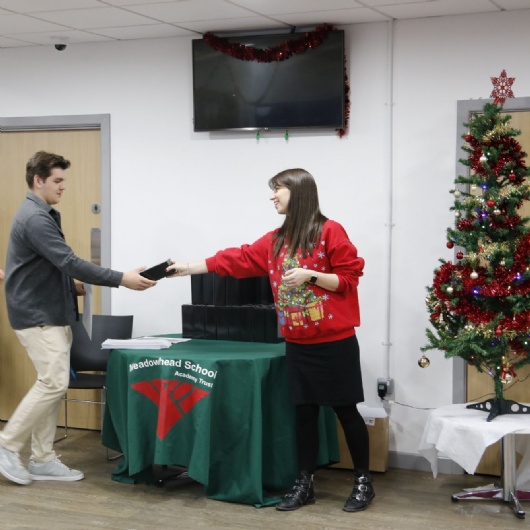 It was wonderful to catch up with our record-breaking Y13 students as they came back to Meadowhead to collect their A Level and BTEC certificates.
Students and parents enjoyed festive refreshments and Mr Beigel entertained us with his Christmas record collection before saying a few words about how proud he was of their achievements.
We are always delighted to hear about how our alumni are getting on and welcome opportunities to reconnect.