We are bowled over by this Y8 young cricketer!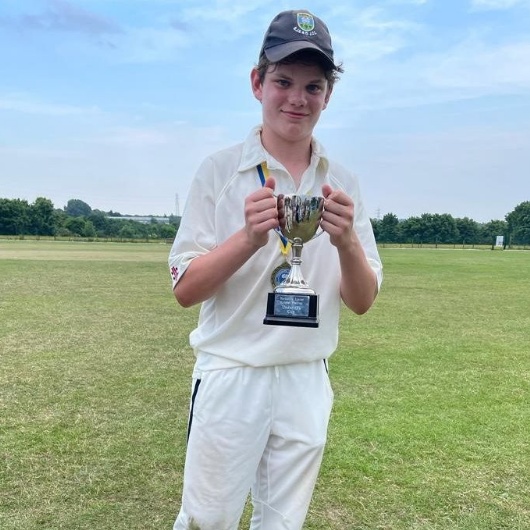 We were delighted to hear about Seth's amazing batting and bowling over the weekend of 10th/11th June, when he was picked as Vice Captain of Sheffield Junior Representative Cricket in the YJCF (Yorkshire Junior Cricket Festival) tournament.
His team cruised to the final where they were due to play Nidderdale from North Yorkshire, after 20 minutes they were in a spot of bother having lost four wickets and scoring no runs. He came out to bat at 6 and two hours later he was the last wicket out for 116 off 95 balls and pushed his team to 189 all out.
When bowling, Seth was brought on when the opposition were 70-2 and proceeded to remove three of their middle order batters as well as their set opener. He took the final catch to win the game. A fantastic achievement - you should be very proud!
The scorecard for the match is here: Yorkshire Junior Cricket Festival (play-cricket.com)