Trampoline Competition Congratulations!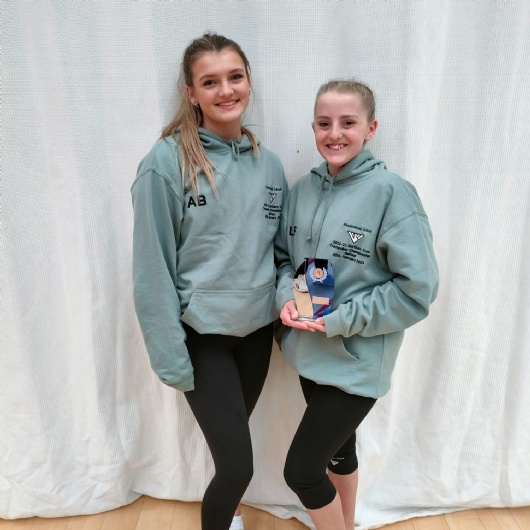 We were delighted to hear that two of our students competed in the 2nd round of the Schools Trampolining Competition. The Northern Zone Championships were held in Belfast on 25th February 2023, and we are very proud of the girls' achievements.
Lucy in Y10 finished 3rd out of 36 girls in the Y10-Y13 group, which means that Lucy has qualified for the finals.
Ally in Y12 finished 8th out of 36 girls in the Y-10-Y13 group. Unfortunately Ally didn't qualify, but performed excellently against very talented competitors.
This year's trampoline finals are being held at the Benham Arena, Kings Park Rd, Northampton NN3 6LL on Saturday 18th March, and we wish Lucy all the very best!