Summer Term Summary!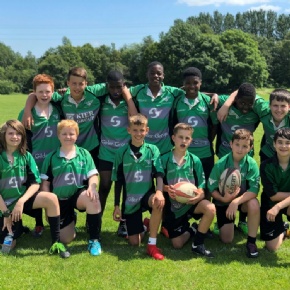 The HFWB department would like to thank and praise all students that have made the effort to attend any of the variety of activities on offer these past few months - the students have really enjoyed taking part and there have been some great results too!
We as a department would like to thank and praise all students that have made the effort to attend any of the variety of activities on offer these past few months. As always we urge all students to do some sort of extra-curricular physical activity each week, whether this be at home or in school. Likewise a huge thanks and praise must go to all the students that have dedicated themselves to representing the Meadowhead across the vast range of teams and competitions that we enter. Mr Allen, Head of Health, Fitness and Wellbeing
Rounders


rounders on sports day 2019
U12 Mixed rounders - Y7 boys and girls
The U12 mixed rounders team have performed brilliantly in their first 2 games of the season and their first time working together as a team.
They have played against King Ecgbert school winning 10 ½ to 10 rounders, King Edward Vll school winning 8 to 5 rounders and a close unfortunate loss against Notre Dame 5 to 4 rounders. The team work and commitment by each member of the team is incredible and the boys show a huge amount of respect and encouragement to the girls in the team. We are training afterschool on a Thursday and are working extremely hard to progress each week, in preparation for the tournament to be held at Ecclesfield, playing a wide range of schools in Sheffield.
We look forward to the tournament Thursday 11th July and are excited for the result!
"Rounders is a great team sport, for both boys and girls. Its great fun and it's a good bonding time for me and my friends, doing something we really enjoy… especially when the weather is nice!' "– Molly Abraham 7E
U14 Girls rounders
The U14 girls rounders team has had a great start to the summer, playing strong teams such as Silverdale and winning comfortably. The girls regularly attend training on a Thursday and act as great role models for the younger students in the club. The squad has many up-coming games left this season and we are confident in their efforts and abilities.
Overall a very positive start to the rounders season for the girls with strong effort and positive attitudes throughout.
U14 Mixed rounders
We have played 4 matches so far in the Sheffield U14 mixed league and we are undefeated. We have the Sheffield tournament to come and one other league fixture but I am confident that we will achieve a top 3 finish for this season. There have been some excellent team performances especially against Handsworth Grange where we won the match 11-3. There have been fantastic individual batting performances from Elijah Hibberd, Joel Palmer and Tom Bentley. Good luck for the rest of the season.
Cricket
Congratulations to Jack Hall Y12, who has been picked to play for the Derbyshire Cricket team!
U13s Cricket Softball
The lads came 4th in the Yorkshire U13s Cricket Softball final at the Castleford Cricket Club. There was quality play and all had fun.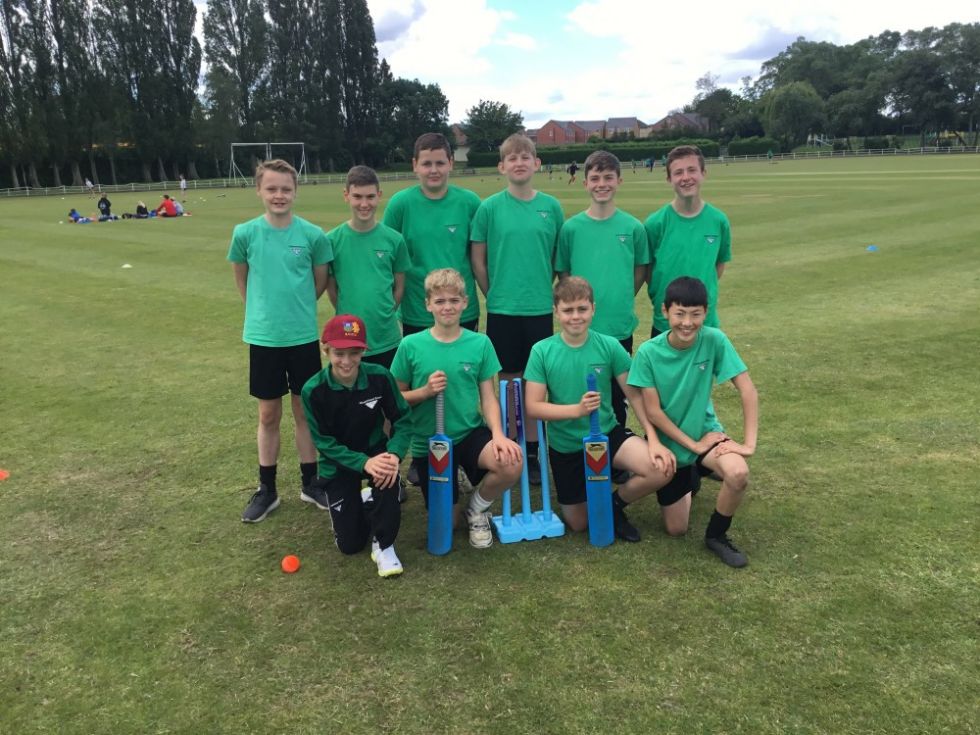 U13s cricket
"I enjoyed Cricket today because we competed against some really good teams. We showed good determination and desire to not give up and we were really close to winning." Alex Douglas
Y7 cricket
The Y7 cricket team have made an excellent start to their Meadowhead career. We have recently swept aside both Silverdale and Notredame. We have some brilliant and well experienced players, the future looks bright!
Y9 cricket
The Y9 cricket team once again have been brilliant. The games have been few and far between due to the rain and fixtures having to be played after the season deadline. However they have remained dedicated, positive and professional. They are a great team who ooze team spirit and always represent school in the right manner.
Y10 cricket
The boys tried exceptionally hard this year but unfortunately didn't win any games in the league. We did manage to get some great footage that can be used for GCSE moderation purposes. Big thanks to the Y9 students that helped the Y10's to field a team across the fixtures.
Rugby League
Y7 Rugby League
The Year 7s have adapted brilliantly to Rugby League. They have attended 2 tournaments down at Sheffield Eagles home ground and have become the top team in Sheffield. Overall winning 7 games, drawing 1 and only losing 1 game. They reached the national finals in Warrington in July, representing Sheffield as the Champions of the City. They came 10th in the whole of the north of England
'I have enjoyed the change from Rugby Union to Rugby League, it is great to use our rugby skills in a different style.'
'I love the physical smash.'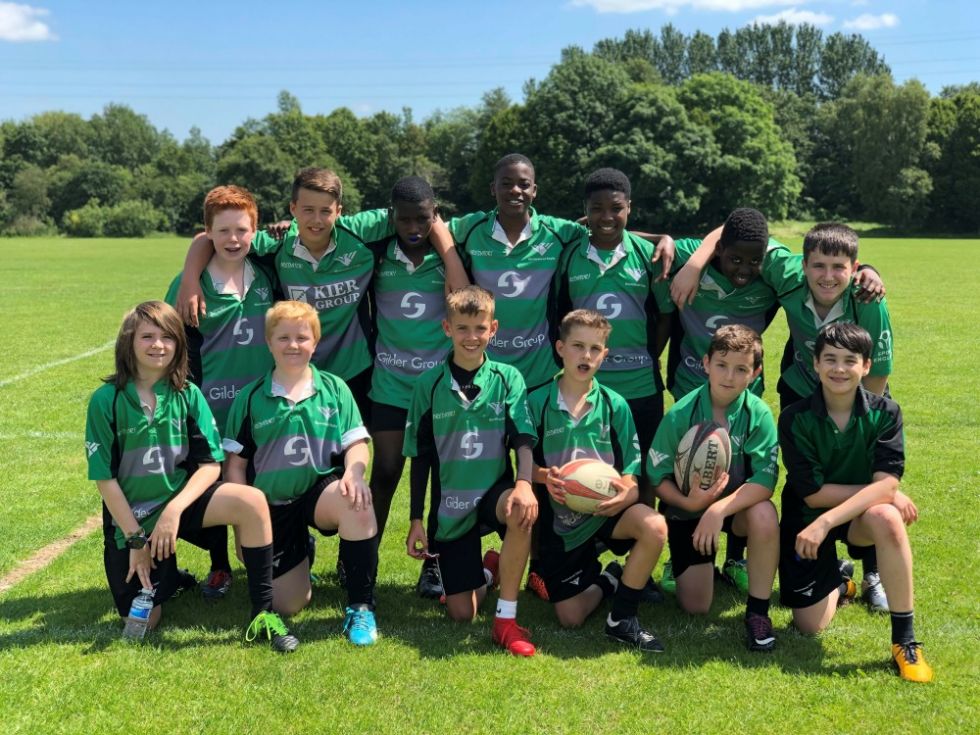 Y7 Rugby League
Y8 Rugby League
The Y8 Rugby League team once again have been competitive and set off this season with high hopes of retaining their title of city champions. They have played a number of fixtures in their tournaments against Forge Valley, Parkwood and All Saints to name a few. The boys found it difficult in their first tournament to shake off the cobwebs and suffered their first defeat ever against All Saints however they bounced back with a gritty performance against Forge Valley. With one more tournament to play watch this space to see if they manage to remain city champions.
Athletics
Congratulations to Gabriella who won gold in the U13 800m at the Yorkshire Track and Field Championships running 2.23:03.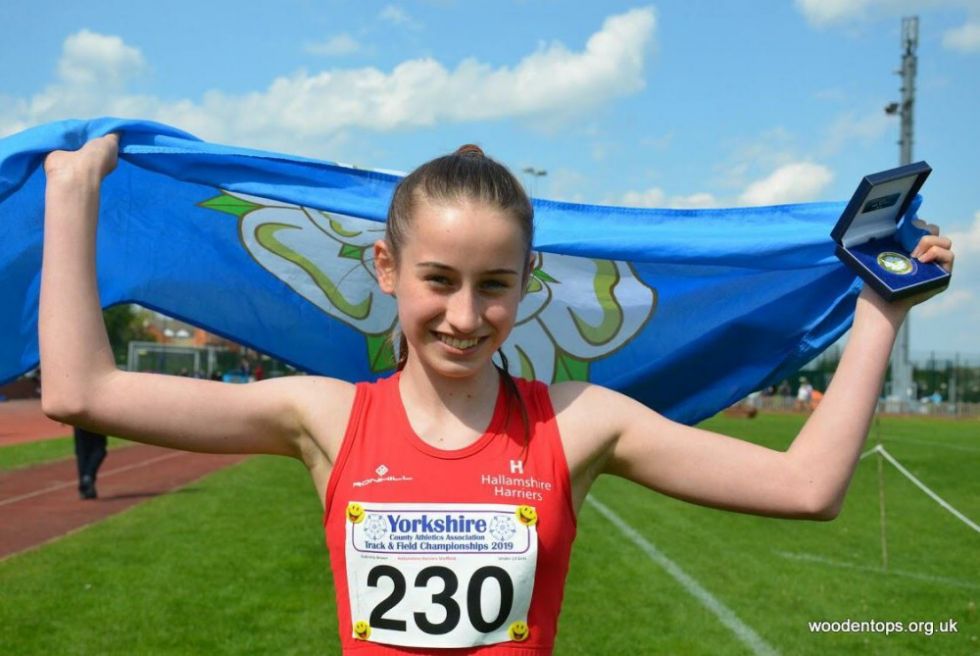 Athletics has been very successful this season. We have had 3 teams qualify for the Track and Field league finals taking place at the end of June. We have also had some excellent individual performances. In the District competition we had 14 athletes qualify to represent Sheffield at the South Yorkshire competition. From here, 3 of our athletes have qualified to take part in the English Schools competition in July. This is an excellent achievement; Miriam Levy Yr11 High Jump, Mo Martin Yr10 1500m and Callum Hay Yr11 Long jump
As you can see from the photos - some excellent results! Well done!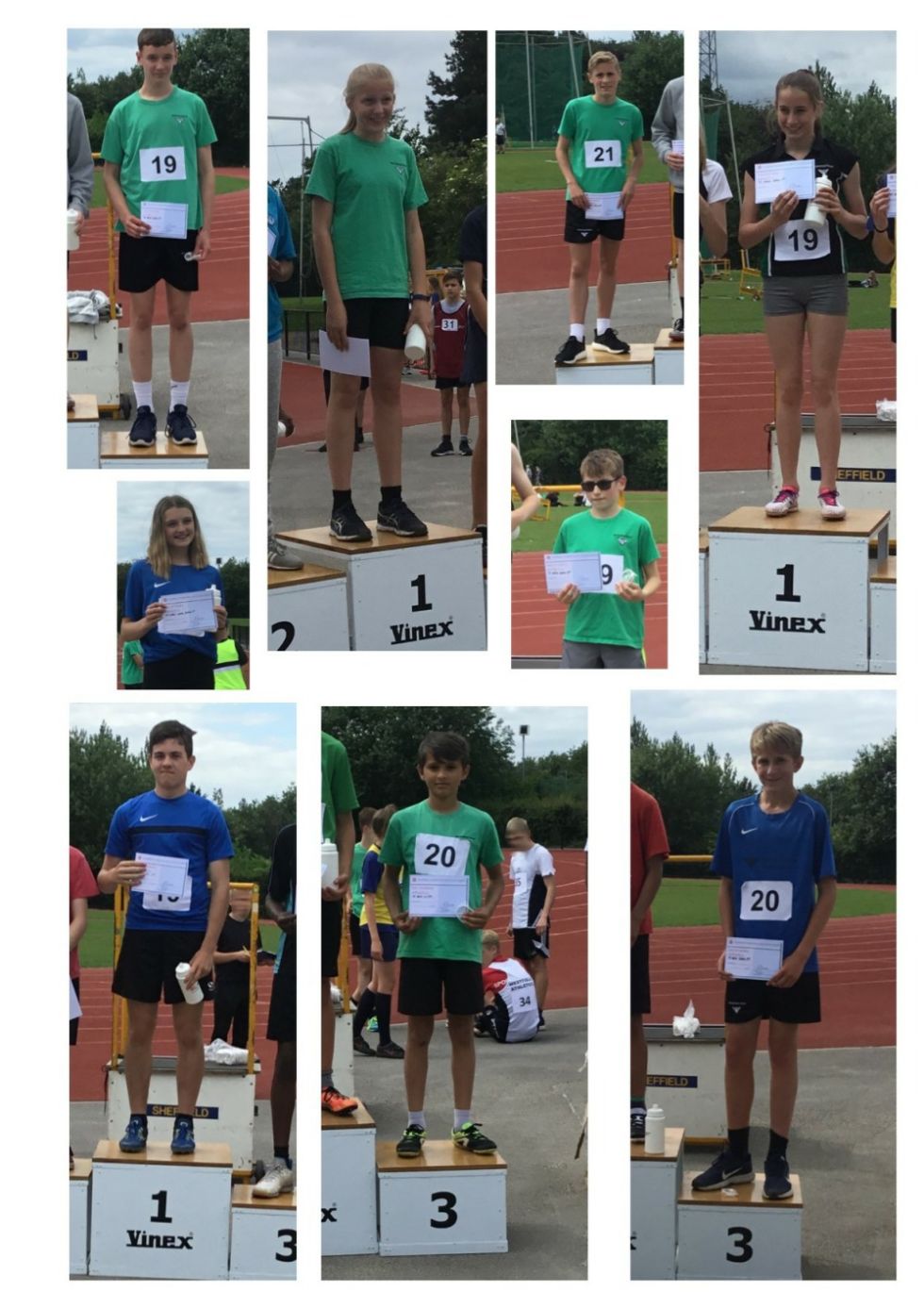 Football
Y11 Boys
We have already reported our Y11 Clegg Shield win at Bramall Lane, but once again, very well done boys!
Y8 Boys
The Y8 boys football team were very unlucky to lose in the Sheffield Schools Cup Final to All Saints School. The whole squad were fantastic this season, the cup final at Warminster Rd was a league and cup double header deciding the Premier League title and also the Sheffield Cup winners. All the boys involved throughout the season were a credit to both Mr Allen and Meadowhead School.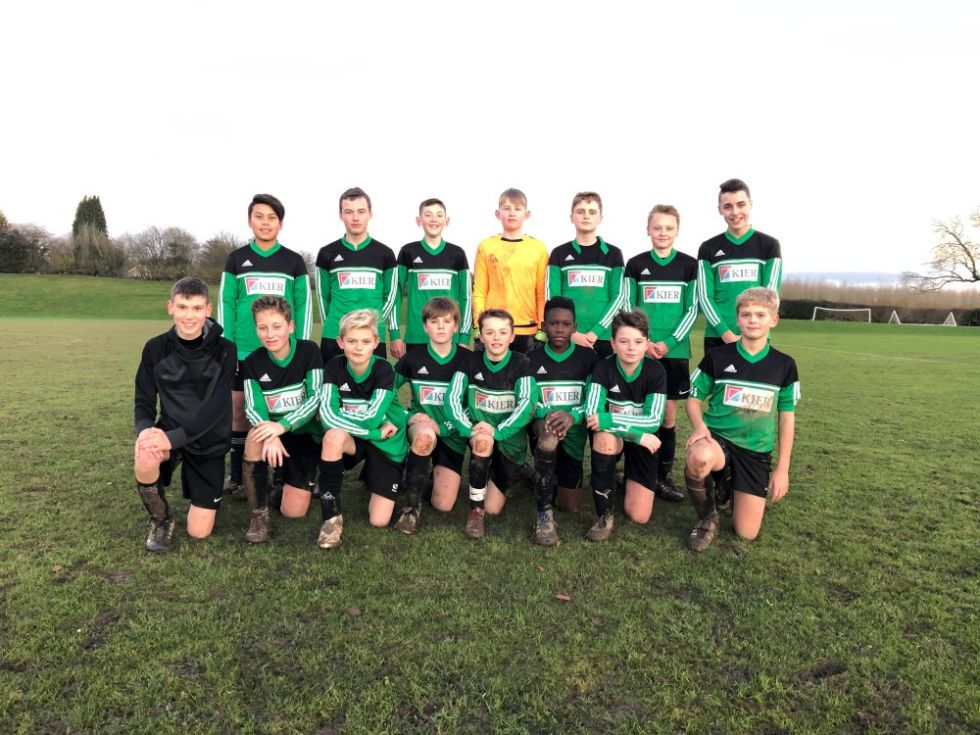 Football Scholarship
The Meadowhead/ Sheffield FC Football Scholarship teams had a great season overall. The 1st team finished as runners up in their category, the title was decided on the last game of the season with Meadowhead narrowly missing. The 2nd team had a great first season; the squad adapted well to playing in the National College League. The improvement that the squad has made in terms of togetherness and overall performances has been great to see, I know that the Sheffield FC coaches have been very impressed with the squads progress and will be looking for them to improve further next year. 16 places have been offered to the current Y11s for next year, many of whom will be competing for places in the first team.
Sports Leaders
We again have a fantastic team in place. The students involved in the programme have been a credit to the school and a real asset to the department. The students have recently helped out at the Primary Schools Sports Day Event and also a Kwik Cricket Festival at Graves. The Sports Leaders were fantastic as was the feedback that we received about their professionalism across the events. Mrs Tym is very proud of her team of Leaders.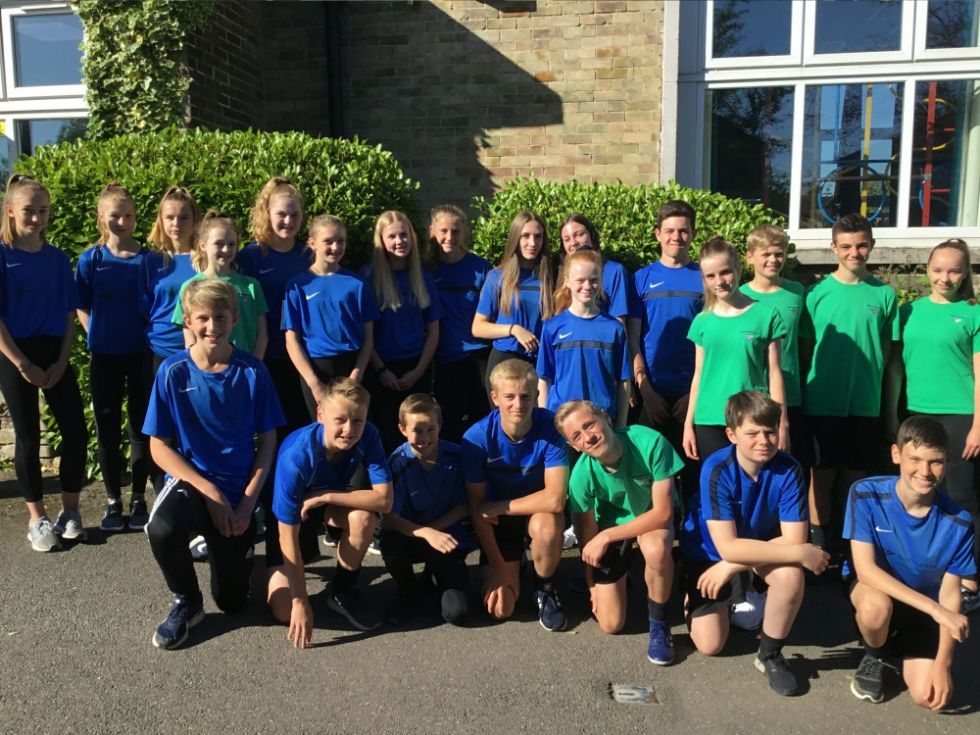 Sports Leaders
I would personally like to thank my team of dedicated staff that give up their own time to enable the clubs, fixtures and competitions to happen and to Mr Pitman for tirelessly overseeing the programme.
Thanks again to all our brilliant students and parents for your continued support of Physical Education and School Sport.
Mr Allen
And what the students say:
Elijah Hibberd – "I really enjoy playing Cricket for the school team because you feel part of a team and are always really included."
Isaac Marston-Giroux – "I really enjoy athletics because you get a great adrenaline rush and it is fun and very competitive."
Nell Elam- "I enjoy socialising with my friends whilst improving my skills and getting fresh air"