Autumn Term Sports Round-up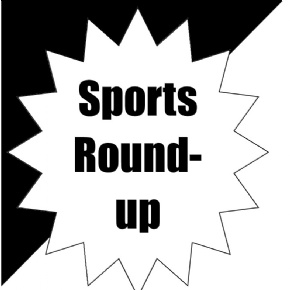 A fantastic start to this academic year for all our sports students - please click to read about the wide variety of sports happening both during the school day and after school. We have some very talented and enthusiastic young sports people!
We have had incredible numbers for the Y7s netball club after school.  The Y7 netball team have made an absolutely outstanding start to the year.  They have smashed their first three fixtures, winning against High Storrs 18-3, Sheffield Springs 38-2 and King Ecgbert 20-2!!! We look forward to more success in the new year, including their tournament!! Each one of the students are dedicated and determined to always do their best!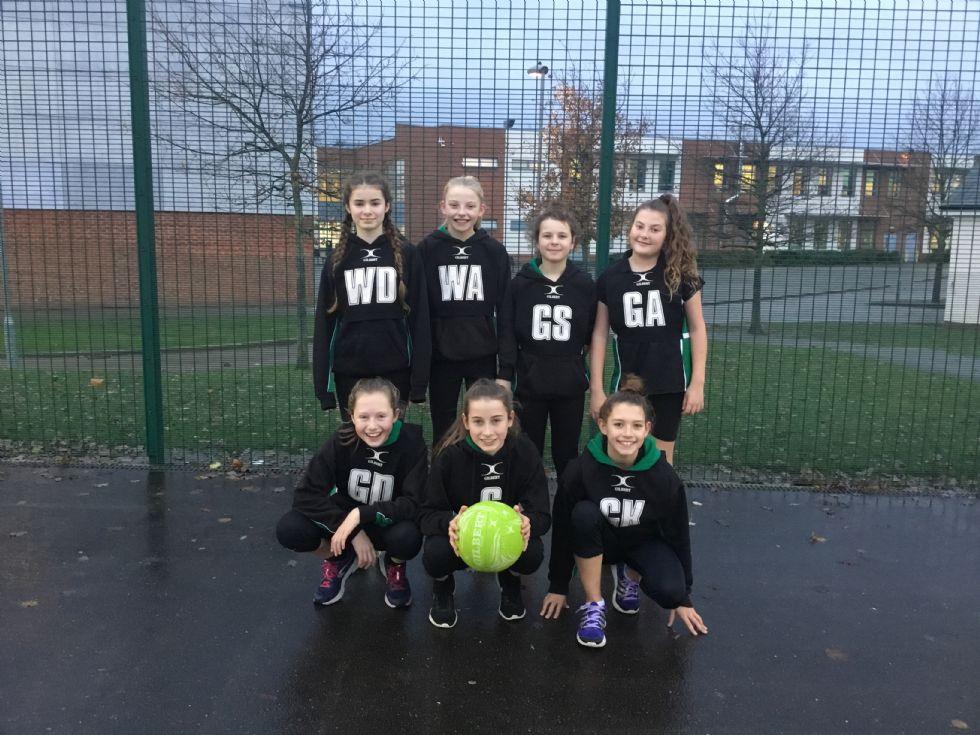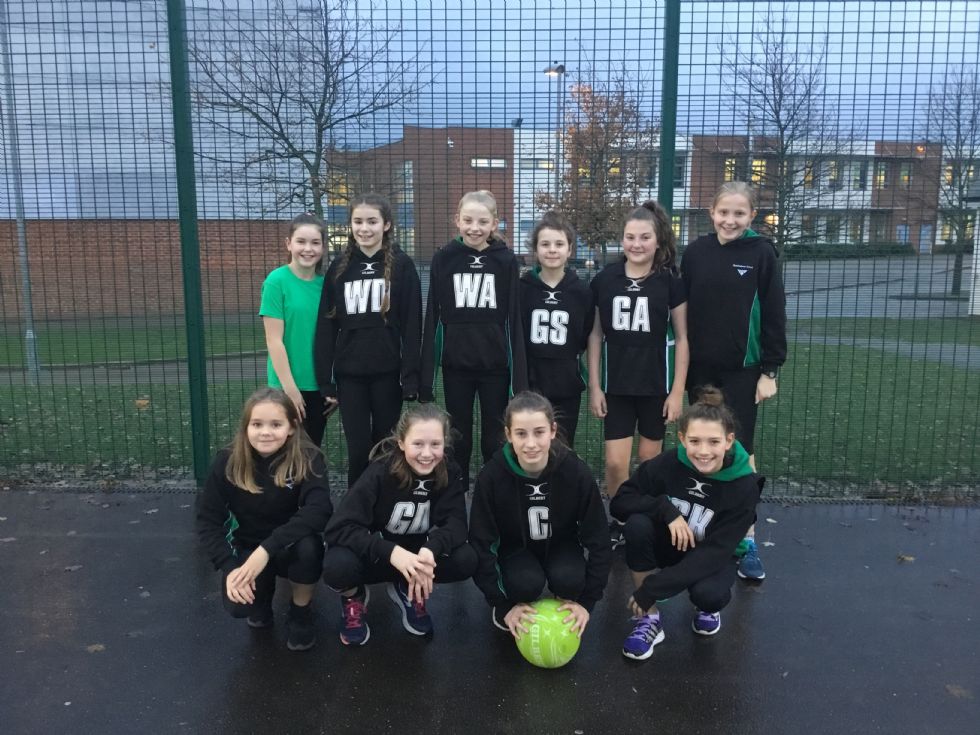 We would like to share some quotes from the teams;
"I do netball because I get to spend time with my friends and it keeps me fit. It is also really enjoyable."
"I love netball because I'm good at it, I get star player most matches and I spend time with my friends. It's so fun and one of my favourite sports, I love netball!"
"I like doing after school clubs because I love sport, it is a fun way of exercising and we have won our first 3 games by a lot of goals."
Fantastic numbers for the Y8 girls at the club each week.  They are all dedicated and great team players. Even when they are injured they come along to practice each week to support their team and younger ones by umpiring or coaching.  They have won their first couple of games this year which has been a huge success and are working hard towards their Y8 tournament in the new year, which will be held at Meadowhead. 
"I do after school clubs because I enjoy it and I want to keep active."
The U14 team has continued to grow in strength this year, many team members are sports leaders and take on a leadership role within the netball practices each week.
The team spirit in the squad is fantastic and they have many games lined up throughout the season in which we hope to carry on the previous seasons successes.
Members of the squad are proud to be part of the team
"I love playing for Meadowhead netball, being part of a team is great and I am proud to be part of the team"- Nell Elam Y9
Y10 girls have stormed the start of the netball season, playing teams such as Springs Academy and winning 27-0.
The confidence the girls show grows each season and the girls regularly act as coaches to the younger squads in netball sessions each week.
Recently Meadowhead hosted Y10 Netball tournament in which 10 schools from across the city attended to play each other in a fantastic night of netball.
" I love leading the group and being captain, I get to cheers the other teams and play with my friends in a great game" – Mo Martin Y10
We have had a fantastic turn out for cheerleading, students from Y7-Y10 are working as one team to put together our first ever competition routine in March 2019. Students from Y9 are choreographing some of the routine and teaching it to the rest of the team during training. We are learning new stunts, jumps and tumbles each week, seeing excellent progression for each stunt group and individuals. All of the students support and encourage each other.  We will continue to work even harder in preparation for our first competition. 
"Cheerleading is new to us so it's an amazing opportunity and it's coming into the Olympics soon, as it's getting more and more popular."
"It's a mix of dance and gymnastics which are my two favourite sports, I love spending time with my friends and helping Miss to choreograph the dance."
"I love showing what I can do to everyone in school, I do cheerleading and dance outside of school."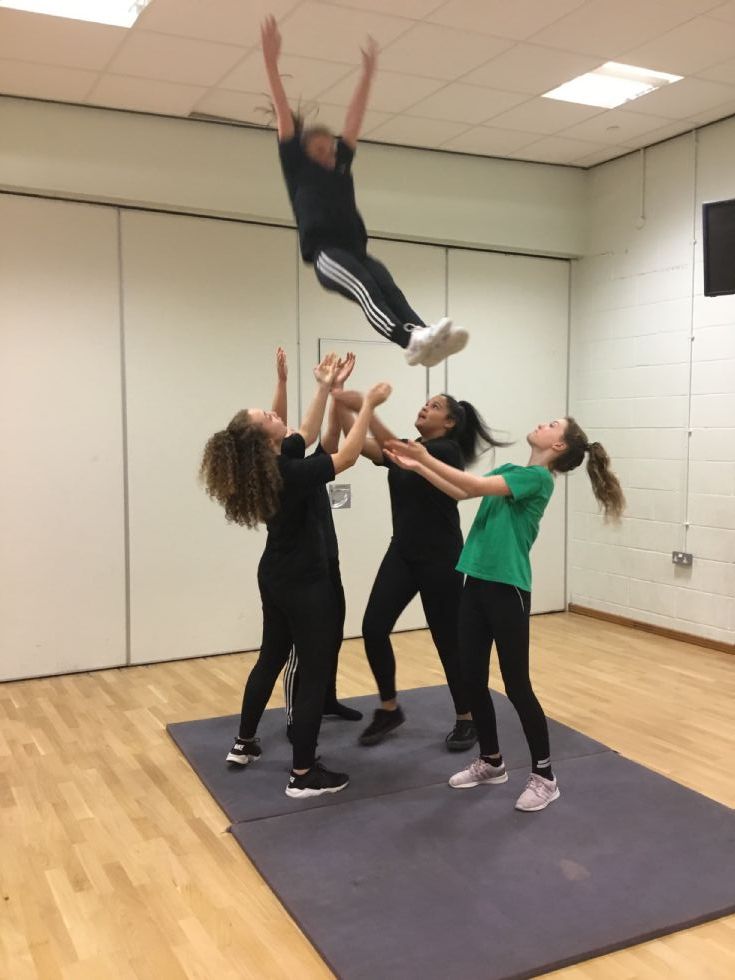 CRICKET
U13 Girls Cricket Tournament:
Our Y7/8 students represented Meadowhead in the Sheffield Schools Girls Cricket Tournament at Graves on Friday 30th November. They competed against six schools; All Saints, Forge Valley, King Ecgberts, King Edwards, Parkwood and Tapton. The girls won all of their group games which placed them in the finals. They played King Ecgberts in the final and won!! They will now represent Meadowhead in the South Yorkshire Finals in January, at Ponds Forge. This is a fantastic achievement for the school, the girls were well prepared for the tournament by attending after school clubs lead by a professional cricket coach. Congratulations to the girls!!!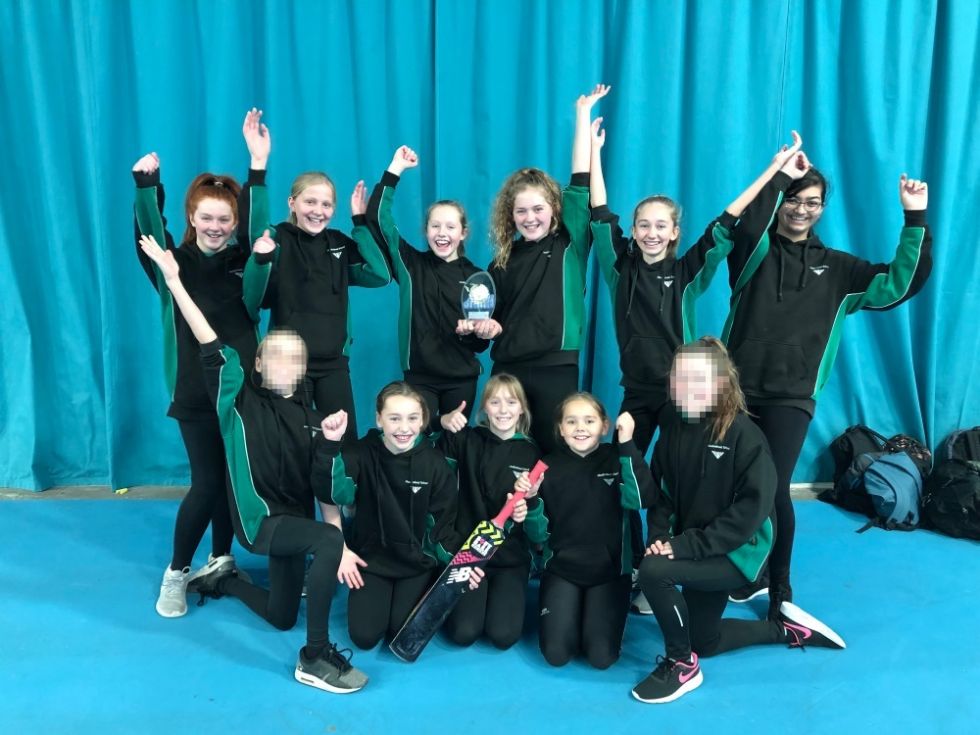 U15 Girls Cricket Tournament: 
Our Y7, 8 and 9 students represented Meadowhead in the Sheffield Schools Girls Cricket Tournament at Graves on Friday 7th December. They competed against five schools; Aston, King Ecgberts, King Edwards, Parkwood and Tapton. The girls overall finished 3rd behind King Ecgberts and Tapton. This is a fantastic achievement for the school and the girls involved. They were well prepared for the tournament by attending after school clubs lead by a professional cricket coach. Congratulations!!!
BASKETBALL
Marley Littler Y7 Yorkshire Basketball Achievement:
"I played for the U14s and we got to the final fairs.  This year I am playing U12 and we are undefeated, winning our games every weekend.  I'm also going to Ireland in March to have a tournament.  I have played for Yorkshire 3 years in a row coming 1st, 2nd and 3rd in the country.  I am also a qualified level 1 referee and a level 2 table official."
Well done Marley and keep up the good work!
The year 7 football squad have made an impressive start to the SFSS Football League. Since starting in September they have only lost one fixture. The interest in football is so big we have an A and a B team. These teams have recently taken part in a 5 a side competition at Goals at All Saints School with both teams performing really well. Well done to all students who have had some involvement. If anyone is interested in representing the football squad you can attend 5 a side on a Monday after school.
"Y7 football is great. There are so many good players and it is so challenging. I really enjoy it"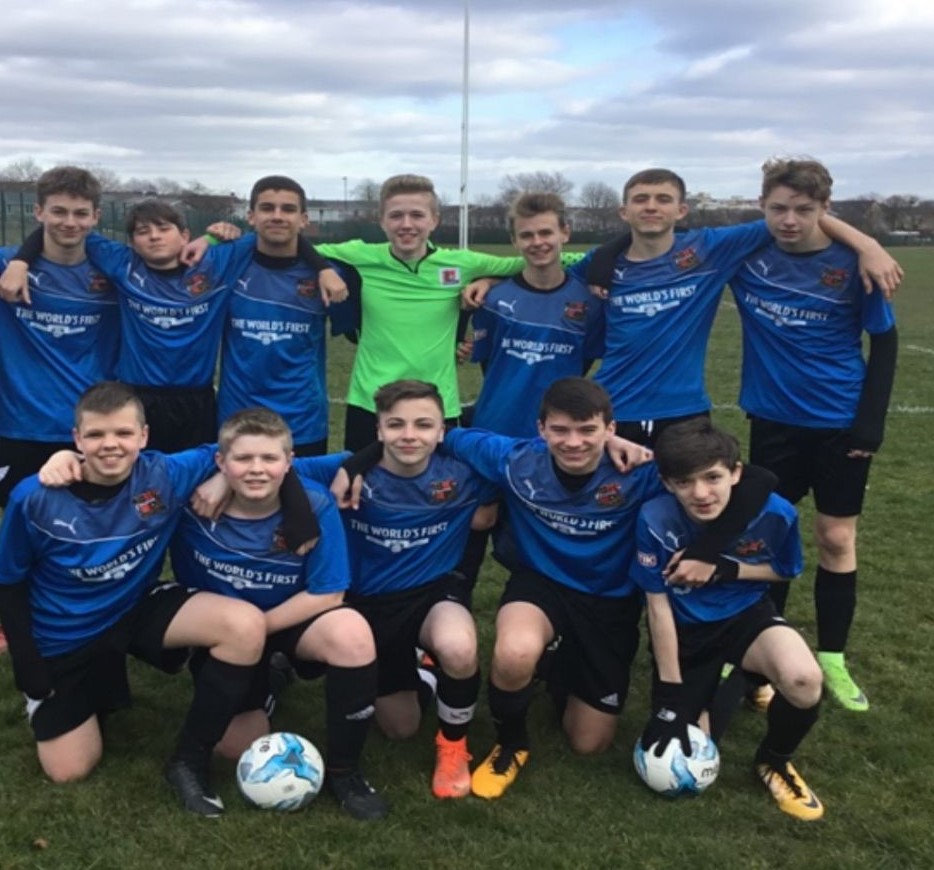 Currently unbeaten in all competitions and are in the quarter final of the Sheffield Cup, the Quarter final of the South Yorkshire cup and into round 5 of the National cup having just beaten the best side in Derby 8-2!
They are still unbeaten in the Sheffield Premier league. A special mention to Jack Naylor, Carter Mabson, Owen Allen and Jak Viney who have all represented the city for Sheffield boys this year.
"I enjoy playing football for school because you can fight for your place in the team because there are so many good players. I find it fun to play against other schools with other players from my Sunday team ' Louie Owens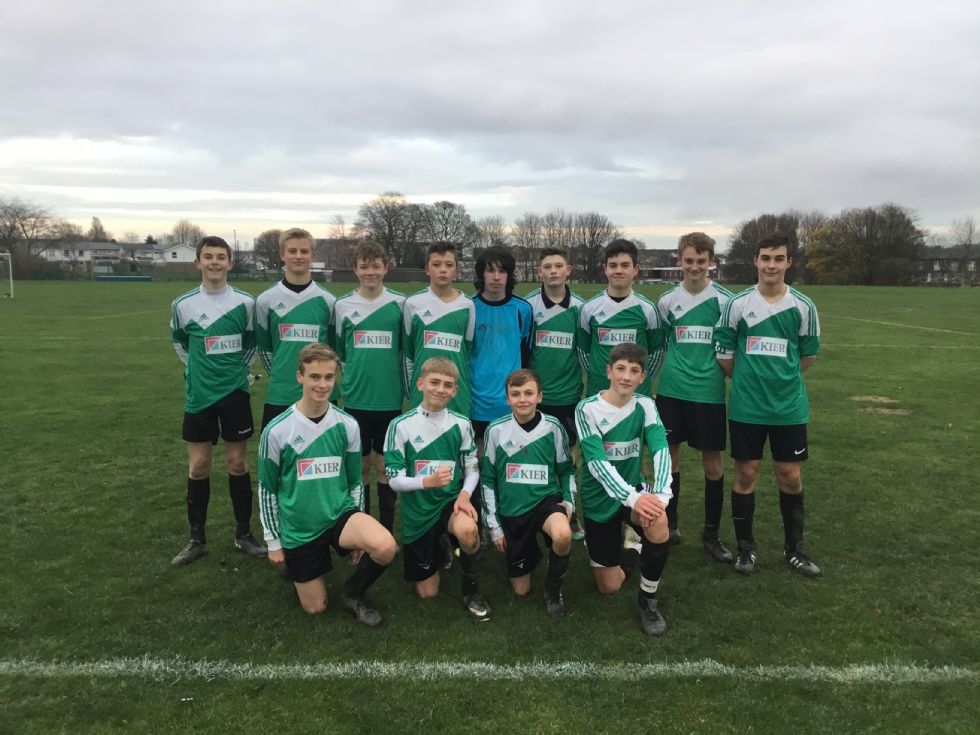 They ahve had a great start to the season and are through to the quarter final of the South Yorkshire Schools cup. They have also had a good start to the league campaign where the team is currently undefeated.
'I enjoy playing for school because it gives a group of friends in the school to have a chance to play football together even with the different ranges of ability it gives us chance to enjoy getting to play with our friends." Ben Kemp
Following a promotion into the premier division from last season, it has been a tough start to the season for the Y10 football team. Mostly losing out on well battled games by the odd goal, resulting in an early exit from the cup and losses in the league. A more recent and promising performance against Birley saw our first point of the season, drawing 2-2. Hopefully a step in the right direction for the hardworking lads and we can take this into the fixtures after Christmas. 
The year 11 boys football squad are performing well at the minute. They reached the last 8 of the south Yorkshire schools cup. They have reached the last 8 schools in the Sheffield Schools Clegg Shield Cup and are currently awaiting their opponents in the quarter finals. As a group they have worked considerably hard over the last 5 years and I have been very impressed with their current attitude and manner of how they have gone about things. Keep up the good work.
"I have really enjoyed representing the school football team over the last 5 years. It has been really challenging and fulfilling at the same time. I have enjoyed it because it has given me the release after of a full day of studying and made me feel better. I really enjoyed socialising with the squad and becoming a stronger group together, sharing different sporting experiences" Y11 student
Football Scholarship at Meadowhead
Both squads have had a solid start to the season and the students are really enjoying the programme!
Applications are now open for next year's squad, please see Mr Allen or Mr Pitman for an application form, trials will be held towards the end of February.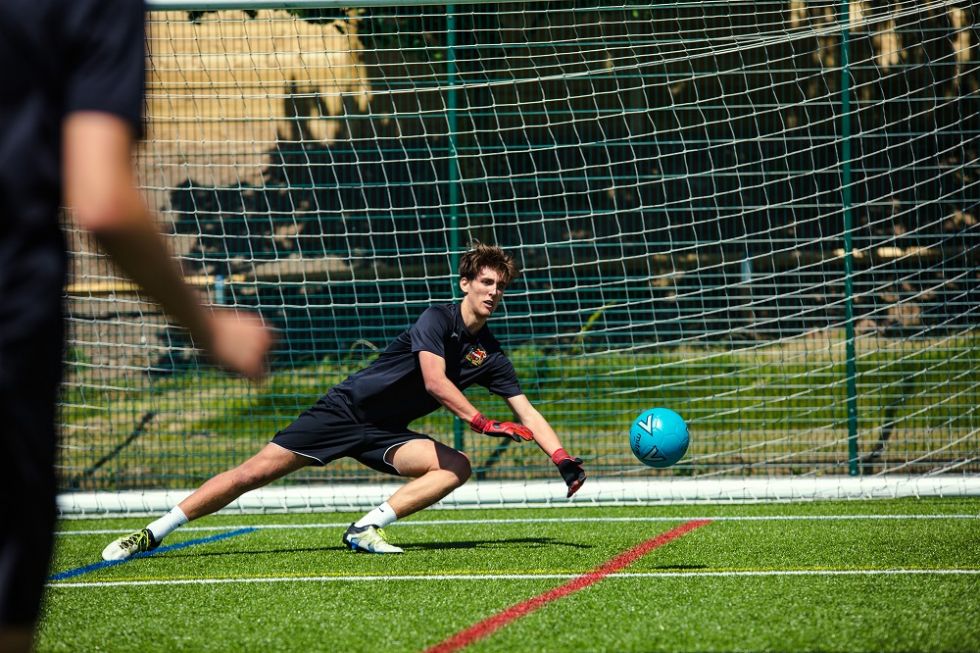 A special mention to a great all round athlete
Tom Bentley is some what an all round athlete that really enjoys his sport. He represent a number of sports for Meadowhead school for example, football, rugby, athletics, Gaelic football, cross country and tennis. Outside of school Tom has been putting his athletic ability to the the test. Tom was selected as part of the South Yorkshire Team to compete in the Regional English Schools combined events (pentathlon) team in Middlesbrough a few months which is a massive achievement."I really enjoy sport and representing the school" Tom
The HFWB faculty wish Tom the best of luck with all his sporting endeavours and we will continue to support him.
Football Scholarship with Professional Clubs
A big congratulations must go out to Ethan Hall (Rotherham Utd), Elliot Ellis (Rotherham Utd) and Jay Glover (Sheffield Wednesday) on achieving a football scholarship with a professional football club. All three have worked tirelessly to achieve this momentus achievement. All three students have featured in the Y11 boys football squad on a regular basis as well as representing Sheffield School Boys and South Yorkshire School Boys.
"We just want to thank all the members of staff that have supported us through our time at Meadowhead School so far, all HFWB staff have gone above and beyond to support us in our sport and studies"
The HFWB Faculty wish all three students the best of luck in the next two years of their football development and the potential of achieving a professional football contract.   
The season so far has been very successful for Meadowhead cross country runners. We have had events at High Hazels Park, Longley Park, Bradfield School and Norfolk Park. The next event is at Castle Dyke playing fields on Saturday 15th December.
Well done to all students that have taken part so far in the events, especially with having to get up nice and early on a Saturday morning in some of the terrible weather we have had recently. I wish you all the best for future events.    
"I enjoy taking part in the cross-country as it makes me feel alive and I enjoy the competition against other students" George Wallace Y7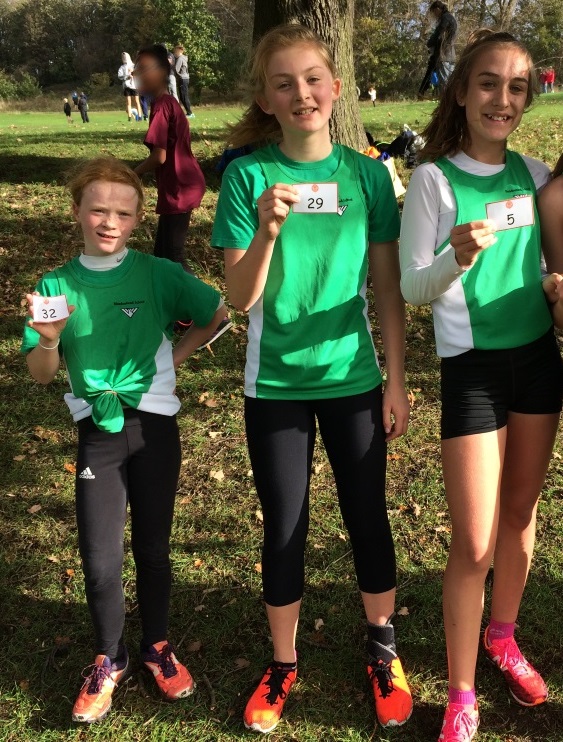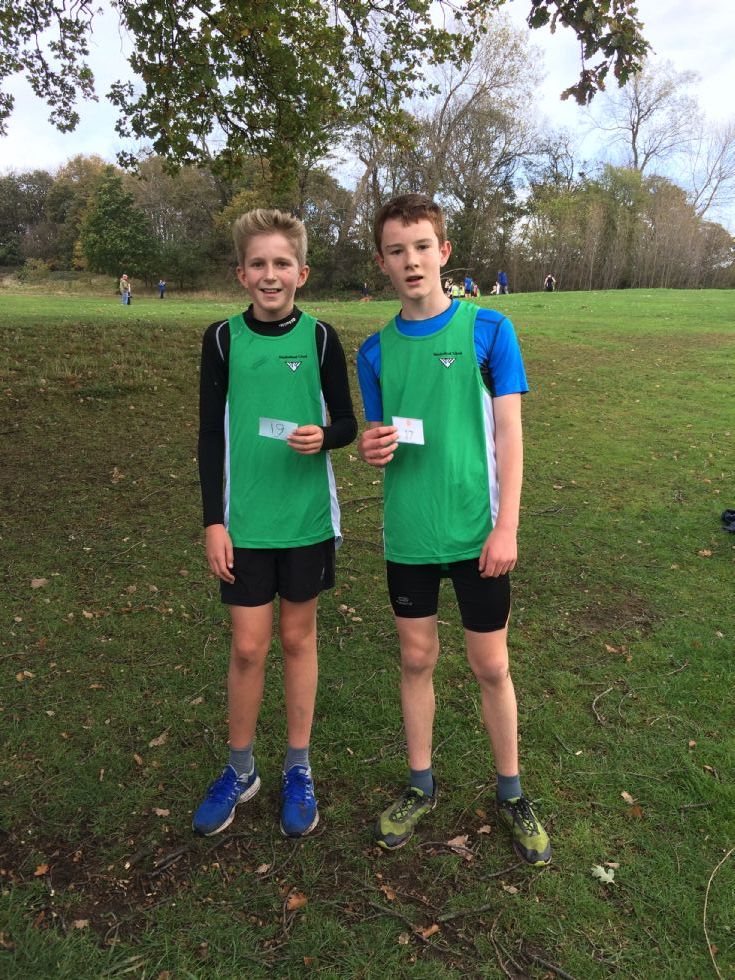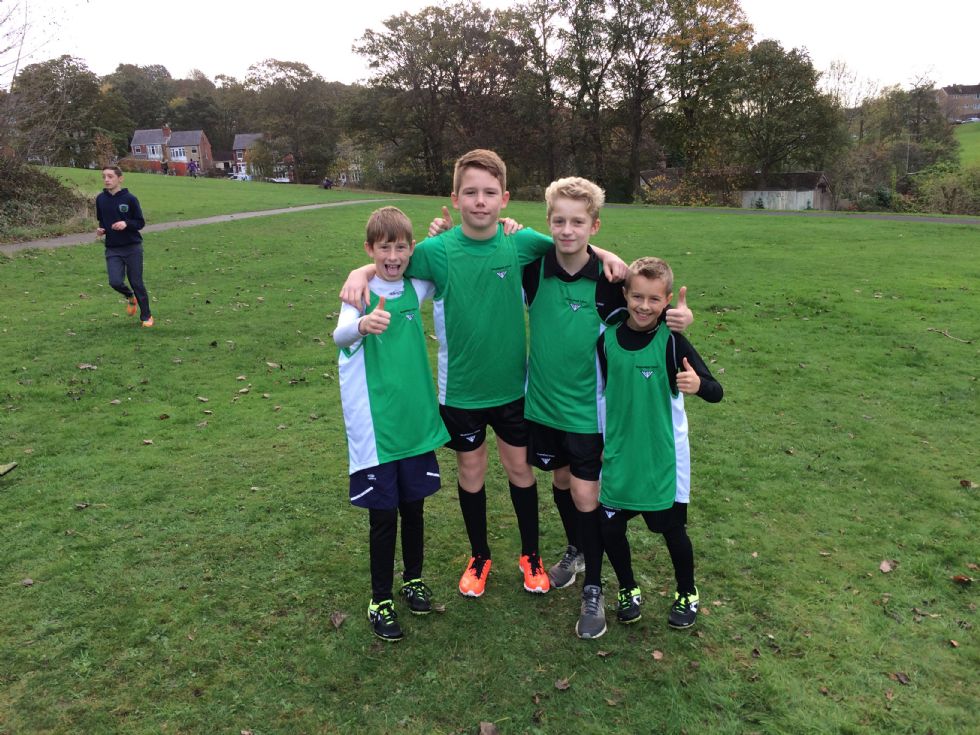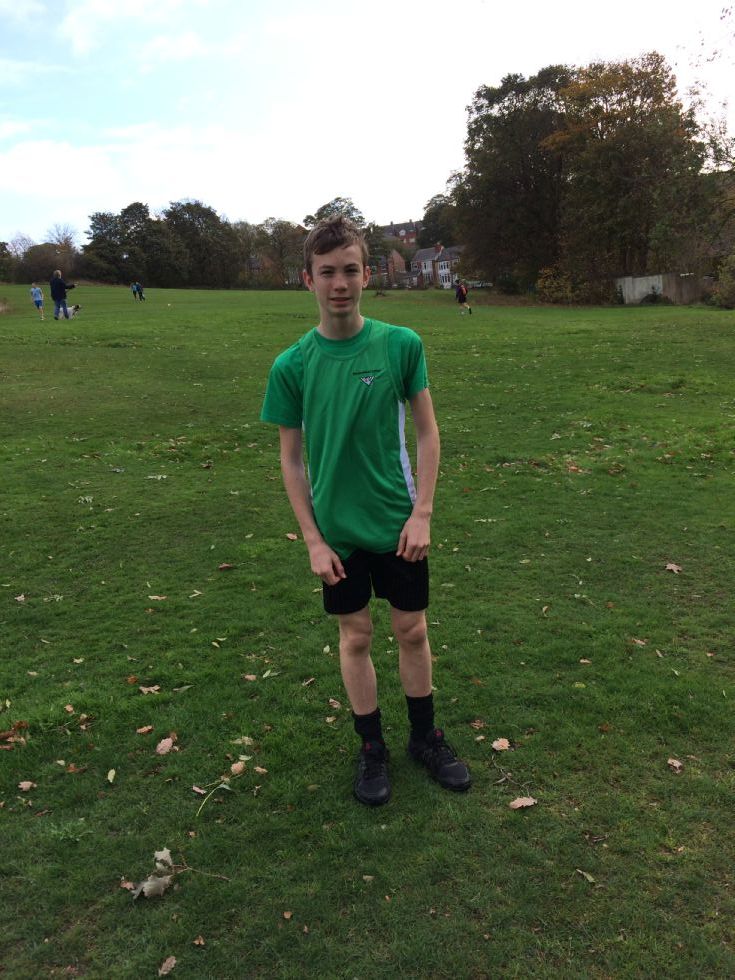 RUGBY
Y7 Rugby
The newly started Y7 rugby team have been phenomenal this year. The team started with players of mixed experience, ranging from regular players to those catching a rugby ball for the first time. They have come together brilliantly and shown real dedication through excellent attendance at training and a willingness to improve. This was followed by a great performance at the Sheffield schools tournament and we now look to go forward after the Christmas break.
"I have really enjoyed finding a new sport I love when joining Meadowhead. Its great to be part of a team and I enjoy training every week"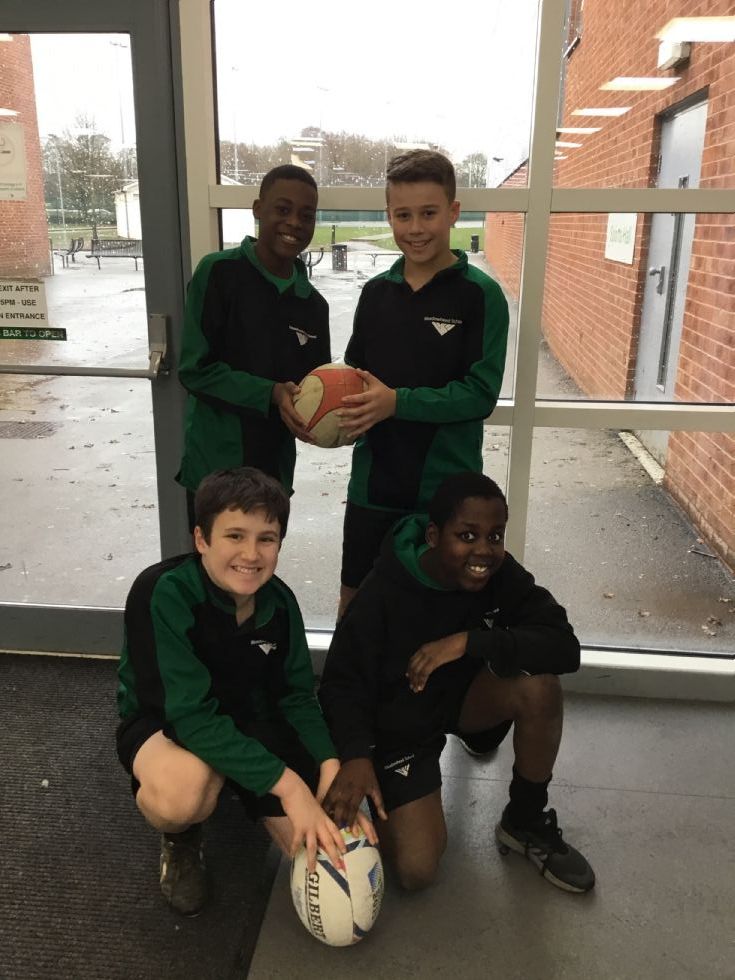 The Y8 rugby team got off to a rocky start this season with a loss to King Ecgberts, however since then they have progressed from strength to strength. They recently participated In a number of tournaments where they have been undefeated. The numbers have been increasing for training and this has had a positive impact on the team as the boys know they need to perform well to keep their place. New players have also represented school and they are growing in confidence with every game and training session.
"I enjoy playing the game, playing against other schools and being part of a team. I also love the fact I get to tackle people" (Eddie Laycock Y8)
"I started to play rugby because I wanted to be more active. I enjoyed playing rugby in my PE class so I thought I would go to training and I have now represented school loads." (Finlay Walker Y8)
Y9 Rugby
The team have only had 2 fixtures so far, losing one and winning the other. They are looking forward to many more next term though!
A special mention for Jake Dunn Y11
The dedication that Jake Dunn has to Rugby is absolutely phenomenal. Jake has been an ever present figure in the Meadowhead Rugby team and always produces exceptional performances. He regularly travels all over the country for training with county sides and also professional sides. Jake has always had a desire to push himself in Rugby to see how far he can go and it has recently played off for him, and the PE department cannot be more proud of him. Jake has been selected to represent Derbyshire at county level and  recently been selected to participate in a development squad with Leicester Tigers. Once again a massive well-done Jake, we commend you and your family for your dedication towards Rugby.
TABLE TENNIS
8 students represented Meadowhead at the South Yorkshire Table Tennis finals, held at the English Institute of Sport. We had an U13 boys and a U16 boys competing.
Both teams performed well in the group stage but narrowly missed out on qualifying for the overall final playoff. The standard of opposition was outstanding giving our students the chance compete against GB standard Table Tennis players.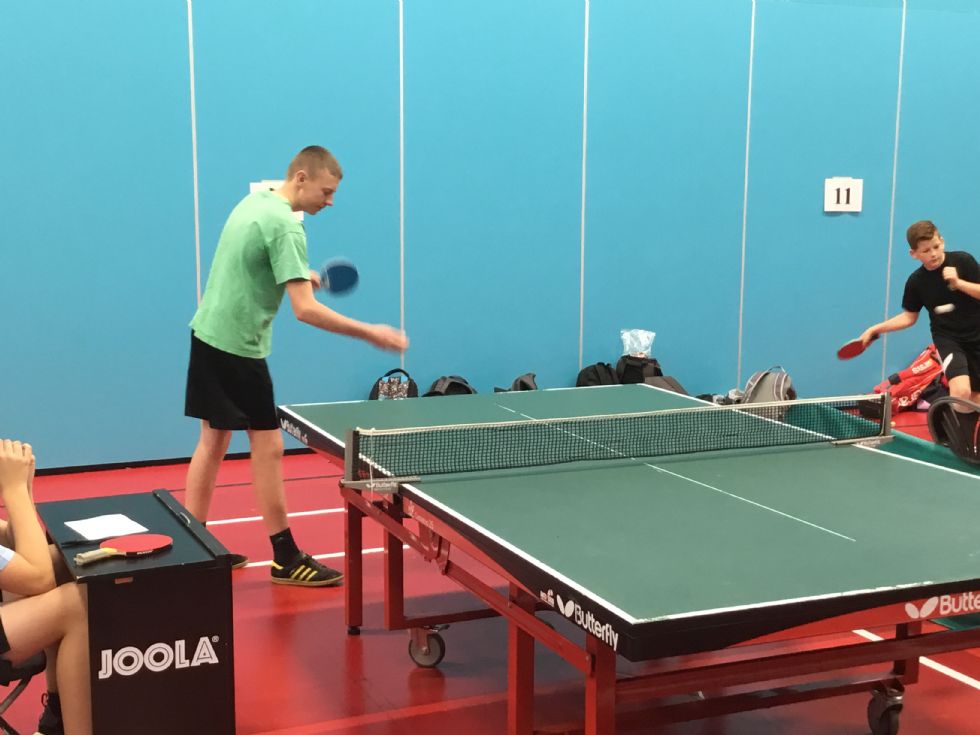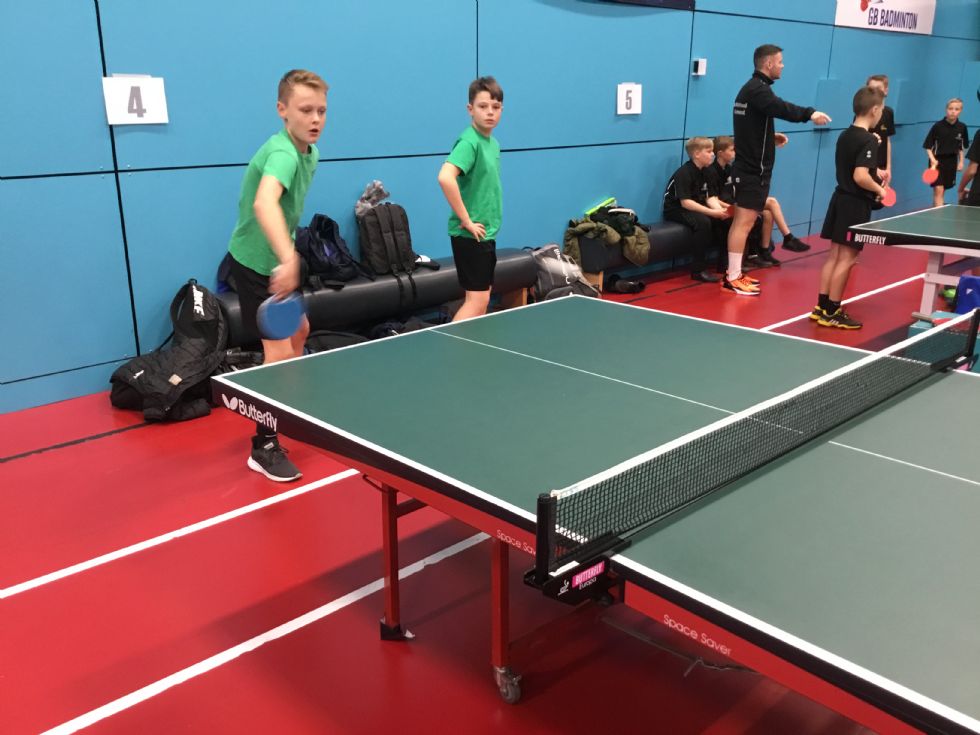 This year we have welcomed lots of new Y7 dancers to our club which is absolutely fantastic. The dancers range from experienced dancers to complete novices which is what we love about our dance club. The dancers are working on a number of pieces ranging from jazz, commercial street to contemporary, all in preparation for a dance show in the summer term next year.
This year, the dance pieces will take inspiration from music from films. The dancers have already learned and rehearsed dances to music from The Greatest Showman, Aladdin and Sing.
A special mention goes to Keeva and Isabel for their continued dedication to dance club. Every week these two girls take on a lead role by warming up all the dancers and remembering all the choreography from previous weeks. They are absolute stars!
Keeva and Isabel – our Dance Leaders.
Pauline Fiddler Award – Sheffield Federation for School Sport Awards 2018

 
Elliot Ellis was nominated for and the winner of the Pauline Fiddler Award. This award is given by the SFSS Football association to recognise an individual or team who has made a significant contribution and commitment to Sheffield schools football. Elliot has represented both his school and his City for over 5 years, only missing games due to injury. Elliot has been an absolute asset to the school team and we wish him every luck in his quest to become a professional footballer with Rotherham United next year.
SOME WORDS FROM MR ALLEN, HEAD OF FACULTY
Once again, we as a department would like to thank and praise all students and parents for their support and commitment in representing Meadowhead School across the activities and clubs. As always we urge all students to do some sort of extra-curricular physical activity each week, whether this be at home or in school.
I would personally like to thank my team of dedicated staff that give up their own time to enable the clubs, fixtures and competitions to happen and to Mr Pitman for tirelessly overseeing the programme. We as a department are very proud to be one of a small number of schools again nominated for the John Moss Award this year, we didn't win this time around but we did receive a certificate for 'Outstanding Contribution to Sheffield School Sport' which is testament to the commitment of my fantastic team of staff.
The following clubs will continue to run alongside fixtures and competitions through to Easter: Table Tennis, Fitness Suite, 5-a-side football, cheerleading, basketball with SUFC Coaches, SUFC Girls Football, Trampolining, Cross Country, Netball and Dance. There will be many new sports activities to get involved in after the Easter break
Thanks again to all our brilliant students and parents for your continued support of Physical Education and School Sport.
Mr Allen
Head of Health Fitness and Wellbeing Faculty