History Battlefields Trip - March 2023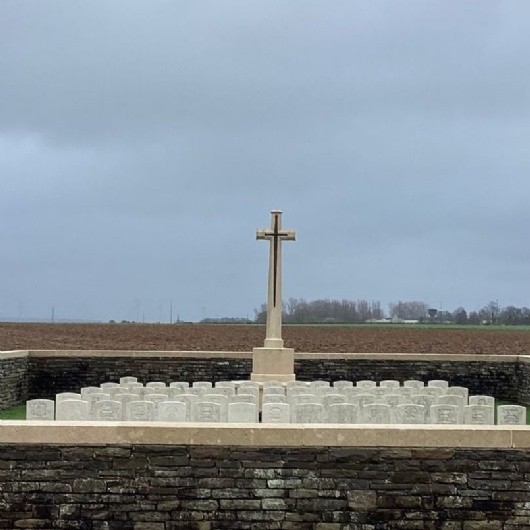 A group of Y10 Historians enjoyed the GCSE History Battlefields trip to France and Belgium over the last weekend of the Spring term. The 3 day trip included a guided tour of the Somme, visit to Thiepval Memorial, visit to the Passchendaele 1917 Memorial Museum, the Last Post Ceremony at the Menin Gate and a guided tour of the Medical Evacuation Route.
All pupils were a credit to the school and were complemented by the Guides and the management of the Hotel accommodation who said they were a delight. They also took with good heart very poor weather on the Saturday and changes to the itinerary due to time constraints. We know that they will have made some great memories and become even better historians. Well done Y10.