Rehearsals for Matilda the Musical JR. are going well!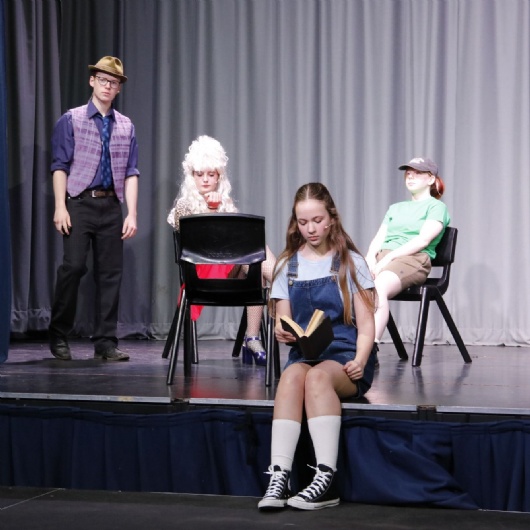 Get your tickets now! Performances are: Tuesday 14th March, Wednesday 15th March, Thursday 16th March at 6pm.
Visit https://mhsch.uk/matilda to book your tickets. The performance is around 1 hour 30 minutes and tickets cost £5.00 each
Matilda, a little girl with astonishing wit, intelligence and psychokinetic powers, lives with cruel parents who find her to be a nuisance, a lousy little worm, and a bore.
When Matilda enters her first term at school, she captures the attention of Miss Honey, a kind teacher, and the two form a wonderful friendship.
Unfortunately, the school is ruled by a tempestuous and mean headmistress named Miss Trunchbull, who hates children and delivers cruel and unjust punishments to all her charges. Matilda is determined to change her story, but will her cleverness and courage be enough to withstand the reign of Miss Trunchbull?