BBC Share Your Story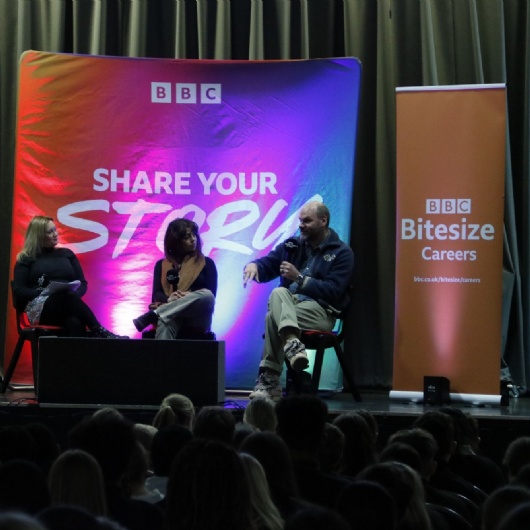 We welcomed the BBC back to school for the BBC Share Your Career Story Tour on Thursday 15th December.
BBC presenter Jodie McCallum was joined on stage by artist, Andy Welland, and BBC Researcher/performer, Abby Thomas, who shared their career stories.
Students heard about the subjects, skills and experiences that played a part in our panellists' career journeys.
Thanks to students in Y8, 9 and 10 for your many questions and huge thanks to the BBC team for sharing their stories. #BBCShareYourStory