My Dream Home - Y10 student wins short story competition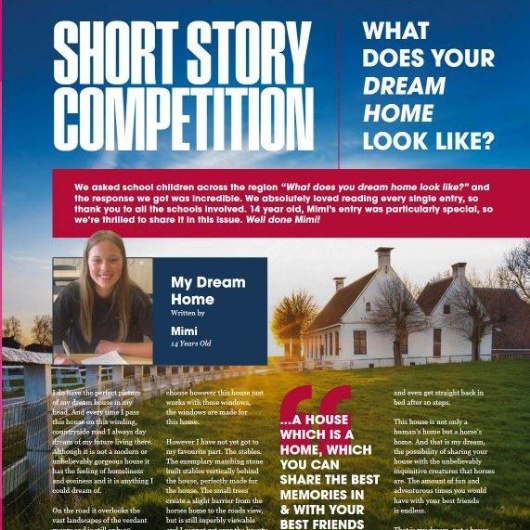 In the summer term KS3 students were given the optional homework to respond creatively to the stimulus "What does your dream home look like?".
All entries were submitted to the local estate agency Redbrik, who choose a winner to publish in their magazine. Mimi in Y10 was selected as the winner – well done Mimi!
The e-mag can be found by following the link, and physical copies will be distributed locally - https://issuu.com/redbrik/docs/rbm_issue_11