We join people around the world in mourning the loss of Her Majesty Queen Elizabeth II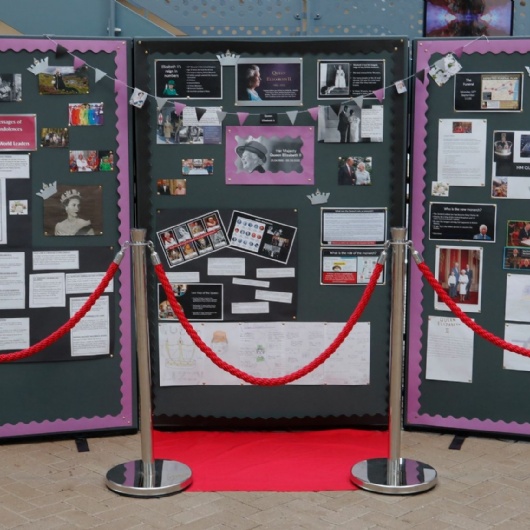 On Friday 9th September, we paid our respects on the passing of Queen Elizabeth II. Thanks to students for their impeccable behaviour during a minute of silent thought at the end of form time. We also reflected on her wartime radio broadcast as a fourteen year old when she told young people: "And when peace comes, remember it will be for us, the children of today, to make the world of tomorrow a better and happier place."


Following the announcement from Buckingham Palace of the death of our sovereign, Her Majesty Queen Elizabeth II, the official date of the State Funeral has now been confirmed as Monday 19 September 2022. This day will be a bank holiday which means that the school will be closed for all.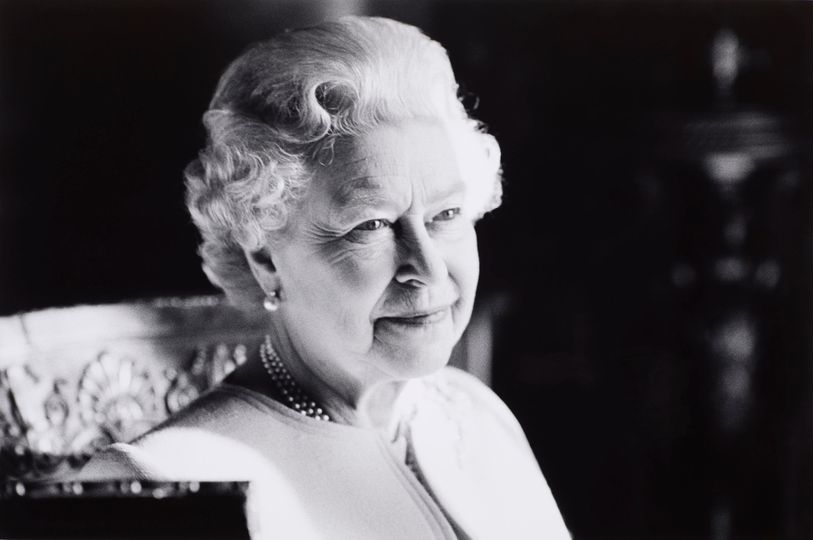 In the weeks since the announcement of the Queen's passing, we have spent time in school commemorating her death with a display in our communal Rosling area with information celebrating her life and students' work. We held a minute's silence, and students have spent two In the News sessions in Form time looking at the accession of Charles III and funeral of Queen Elizabeth II.
History lesson for all KS3 students have looked at the life, role, and legacy of the Queen and the future of the monarchy.
Tips for Supporting Children in Dealing with Grief
Below is a free guide on supporting children in dealing with grief, in collaboration with The National College.
It's important that trusted adults feel able to help children and young people cope with grief –particularly at the moment, when we are mourning the loss of a public figure who was cherished by so many. Children are seeing bereavement and sadness being featured heavily the national news and in their favourite online spaces, and hearing it being talked about extensively among families and in the community. How can we help them in processing grief healthily at this potentially upsetting time?
In the guide, you'll find tips such as understanding what grief is, encouraging coping strategies and reaching out for support.
(pdf version here)