Y10 Reading Mentors Celebration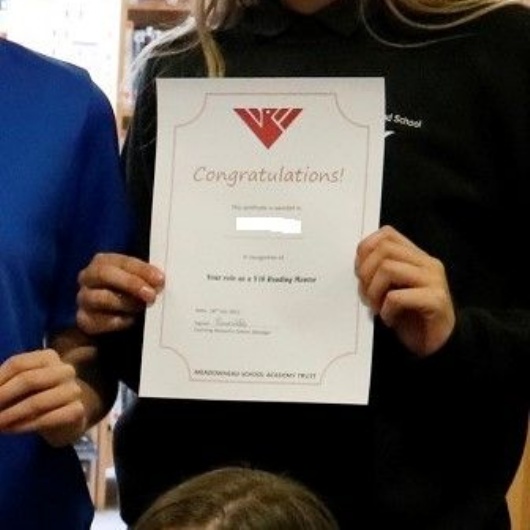 Thank you to our Y10 Reading Mentors this year - we had nearly thirty Y10 students sign up in September, and each was paired with a Y7 to develop the younger students' confidence in reading, whilst also giving our Y10s valuable experience and building relationships between year groups.
The partners met in the library during one form time each week, and we celebrated at the end of term with breakfast treats and drinks to say well done to all who took part. We now look forward to September and a new cohort of Y10 Reading Mentors who will begin with some training before meeting their Y7 partner.