Germany Exchange 2018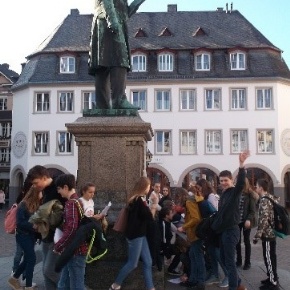 This year we are celebrating the 10th anniversary of our exchange with the Gymnasium auf der Karthause in Germany and 28 pupils had an amazing experience there this March!
This year we are celebrating the 10th anniversary of our exchange with the Gymnasium auf der Karthause in Germany and 28 students from Y8 and Y9 signed up to experience German culture this March.
On 13th March, we embarked on our journey and, despite some last minute nervousness at the train station on arrival, all pupils settled very well into their "German families". Over the week pupils took in all the activities, sights and culinary delights with enthusiasm and an open mind.
Our programme in Koblenz was varied and full. During the first two days pupils attended lessons at the school, participated in a workshop about German culture and language practice and presented PowerPoints and quizzes about Sheffield and England to Y6 and Y7 classes. They did this very maturely and the staff at the school commented on our pupils' confidence and professionalism.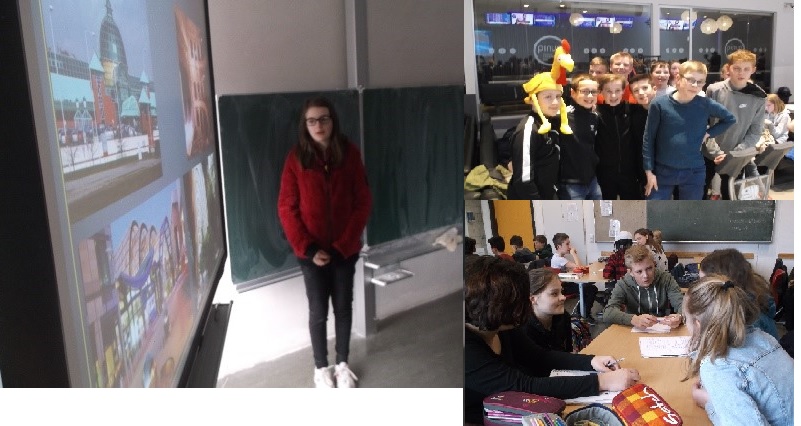 In the afternoon, we explored Koblenz as part of a town trail, which ended with sampling delicious ice cream and enjoyed a walk, followed by traditional "Kaffee und Kuchen". Next up was a joint day trip to the former capital city of Bonn, where we learnt lots about the history of Germany since 1945, took in the sights during a walk along the river banks of the Rhine and enjoyed some free time for shopping.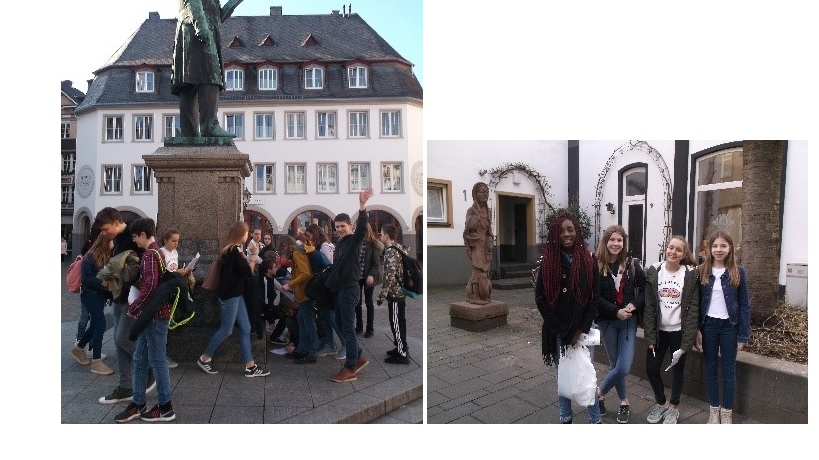 Over the weekend, pupils experienced a variety of activities with their families: some went to Cologne, played mini golf, went swimming, or explored the area around Koblenz more. On the last day before our return journey, pupils could catch up and share their exciting weekend experiences during our trip to the castle Marksburg, where we discovered more about the history and importance of the castles along the Rhine (the torture chamber was very popular with some pupils). In the evening, we went bowling, which was a great way to celebrate the successful week.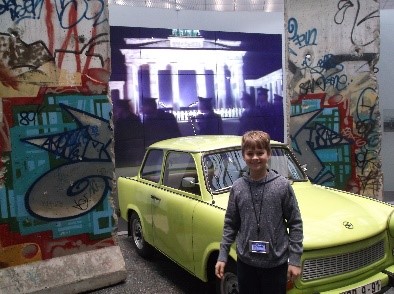 The week was over too quickly and soon it was time to say good-bye, but fortunately, we will be welcoming our German partners in only a few weeks' time. For most pupils (and Mr Lucas and Ms Charagkioni), this was their first visit to Germany and everybody had an extremely positive experience, meeting new people and making new friends.
Everyone got on really well and all pupils displayed excellent behaviour at all times. They were open-minded, inquisitive and interested and this contributed to making this trip such a success!
A massive THANK YOU to all the pupils for being so wonderful, but also to the parents for their support and Mr. Lucas and Ms Charagkioni for accompanying us.
Mrs Kelly
Head of Modern Foreign Languages