Important Information for September 2017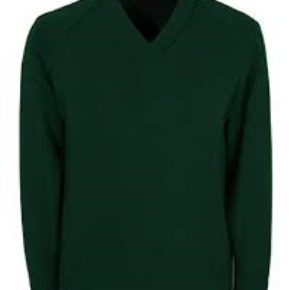 We would like to take this opportunity to thank you for your support in recognising the importance of our school Dress Code and the standards it demands. Whilst not excessive, we expect conformity and consistency to encourage a sense of community and belonging. To ensure that families have enough time over the summer to prepare and organise pupils for the autumn term, we thought it would be a good opportunity to remind students and their families of the expected standards of school dress as presented in our Code of Conduct.
The school Dress Code:
Green Sweatshirt, cardigan or pullover with school logo

Black or white polo shirt with school logo
Smart plain black trousers or knee length-skirt worn with thick black tights. No jeans, denims, jogging trousers, combats, leggings, jeggings or shorts.
Plain black shoes. No logos, coloured designs or lines.
No jewellery is allowed except for a wrist watch. No body piercings allowed. No tattoos.
For issues of safeguarding, students must not bring mobile phones or earphones to school, and hooded tops must not be worn in the building so that we can identify our pupils with ease.
Our uniform can be bought at Logo Leisurewear www.logoleisurewear.com/meadowheadschool. Alternatively, you may wish to get in touch with a local charity that recycles uniform for our school: Pre-loved info@preloveduniform.org.uk or phone/text 07580 585485.
Should you have any queries regarding our Dress Code please contact your son/daughter's Head of Year in school, who will do their utmost to assist.