Talk About Communication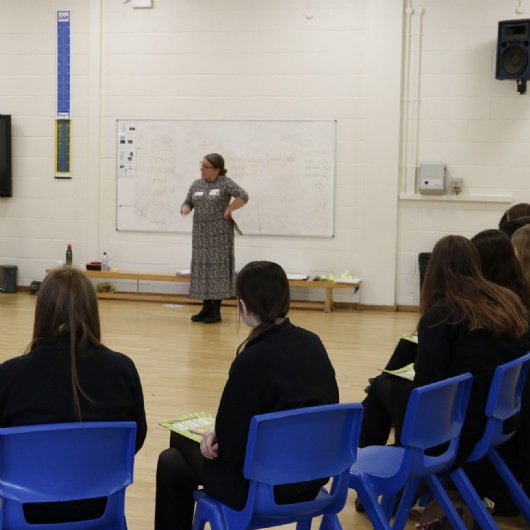 Y9 girls attended a workshop 'Talk About Communication' on Tuesday 7th June and enjoyed fun & challenging activities, as they developed their speaking & listening skills. The students were coached and supported throughout the day, and they tried out the skills and techniques needed to present with confidence.
We were so proud to see how they engaged with the activities and grew in confidence as the workshop went on.
They ended the day by presenting on their own in front of their peer group. The topics they spoke on ranged from why pineapple shouldn't be on pizza, to body image and LGBTQ+ representation.
Well done for stepping outside your comfort zone and presenting with such confidence and clarity. We know these skills will come in handy in the future.
You can find out more about the charity delivering the workshop on their 'Talk the Talk' website: http://talkthetalkuk.org