Young Citizens Mock Trial Competition - Leeds 2022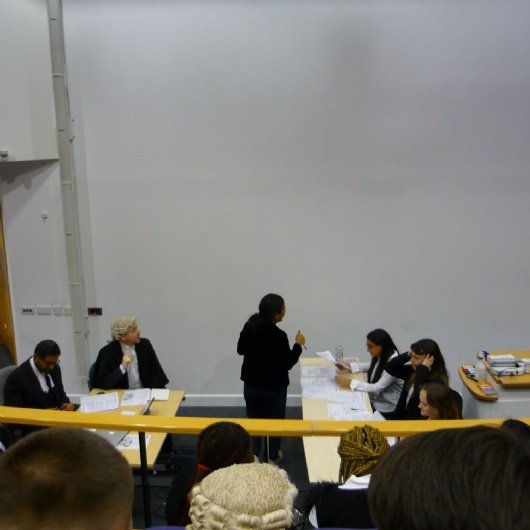 Meadowhead Sixth Form Mock Trial Club students competed in the Young Citizens Mock Trial Competition on Saturday 26th March. For the past 5 months, our fantastic Y12 and Y13 students have been preparing two cases to take to a Mock Trial and competed against 9 other schools, 8 of which were Grammar Schools.
Our incredible students won two out of three cases and secured a hung jury in the third case!
Miss Simms, Lead Teacher of Mock Trial club said, "I was truly stunned by the students' performances under pressure. They did not let the other schools' teams intimidate them and they rose to the challenge in every case. They thought quickly on their feet, were articulate and eloquent and were formidable opponents against their competition. Each team had moments of magic, where they quickly responded to the opposition, finding faults in their argument and posing strong lines of questioning themselves. I didn't stop beaming all day and I couldn't be more proud of our students and of how well they represented our fabulous school."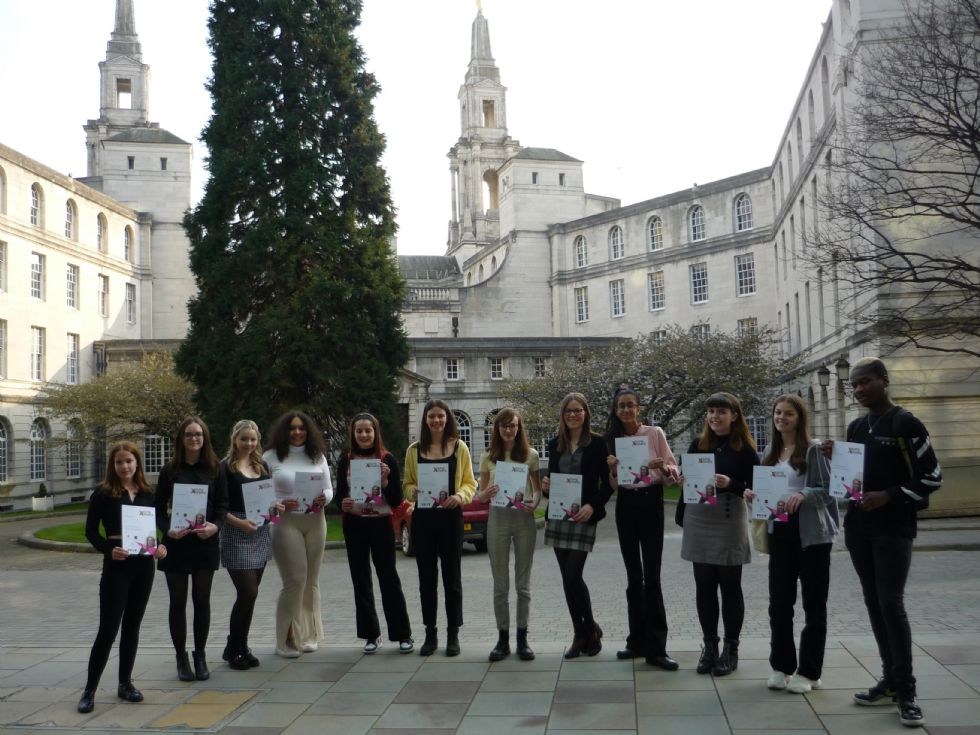 The team were able to speak to judges, QCs, barristers and law students. They asked questions about A-Level choices, Law at university, work experience and more. Y13 students, Poppy and Ellie, said "It was so useful to see what a career in Law is really like," and "I learned a lot, it was so beneficial for my future career in law and it was so much fun at the same time!"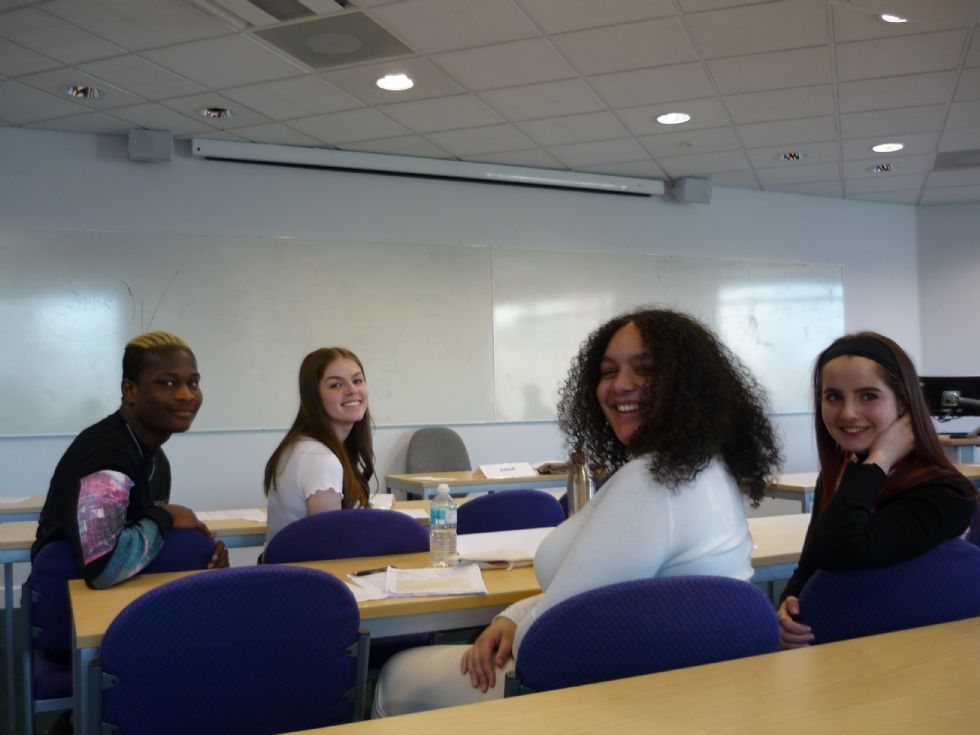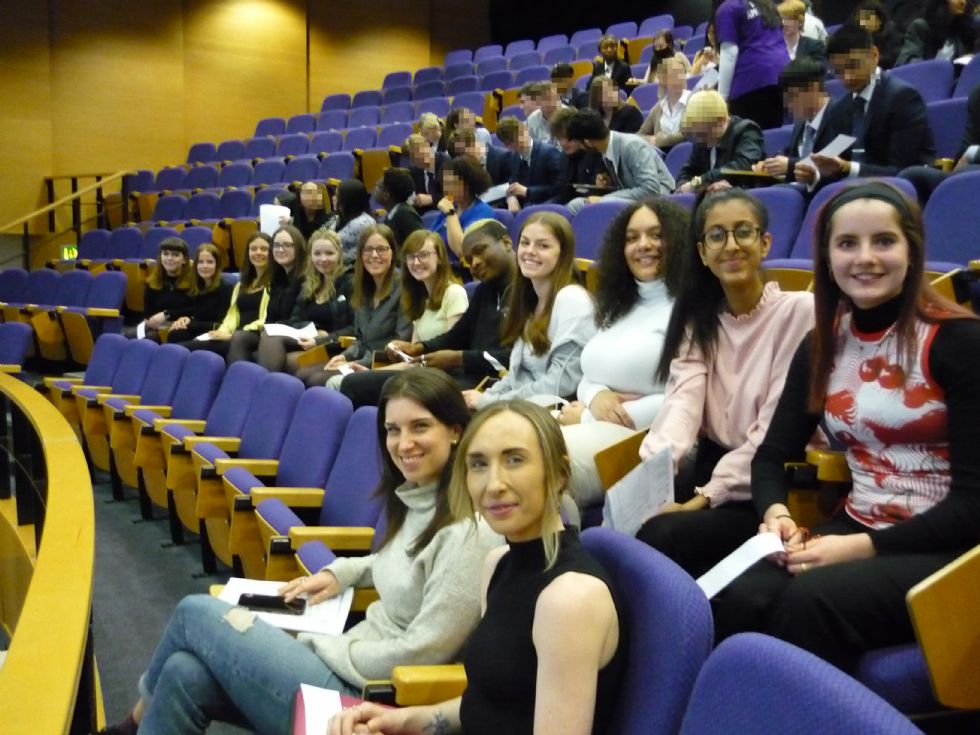 Y12 students Maira and Diantae spoke about their enjoyment of Mock Trial club that they attended weekly. "I loved it, I loved the club meetings every week and building a case. We had the support and guidance of Miss Simms but the onus was really on us to build the case, the questions we would ask and I enjoyed that independence!" and "The whole thing was very professional, I enjoyed the fact that it allowed so much independence. I got to play and find out about the different roles in a court case, and found out a lot about the legal process at the same time."
Y12 Lizzie, spoke about what the competition day was like for her, "I just wish there were more cases to do! I just wanted to do it again, I absolutely loved it!" Fellow Y12 Lucy commented "I had to respond to questions on the spot in front of an audience. It gave me so much more confidence in public speaking."
Special thanks to Miss Simms, Ms Robinson and Miss Giblin for giving up their Saturday to support this wonderful enterprise.
Well done students! You were amazing!