Tim Davie and Dan Walker share their stories with Meadowhead students as part of BBC 100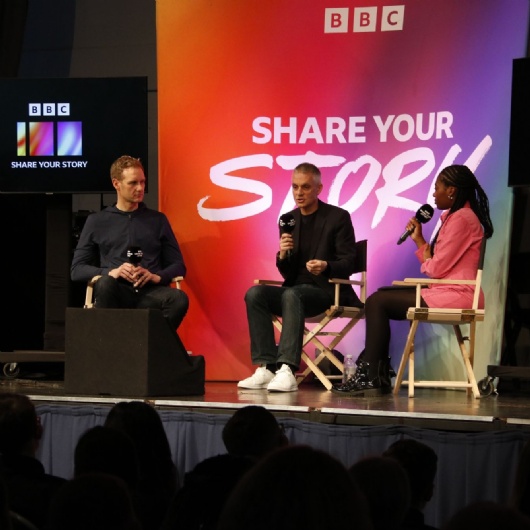 We were delighted to welcome BBC Director-General Tim Davie and BBC Breakfast's Dan Walker to our school this morning (Thursday 17th March), along with the 'behind the scenes' BBC crew. The BBC is visiting over 400,000 students in 700 secondary school visits across the UK in a project called BBC 100 Share Your Story.
Tim Davie and BBC Breakfast's Dan Walker shared their stories with our KS3 students as part of the BBC's UK-wide centenary school project.
Tim and Dan spoke about their respective journeys into broadcasting – both in front and behind the camera – and discussed the importance of storytelling.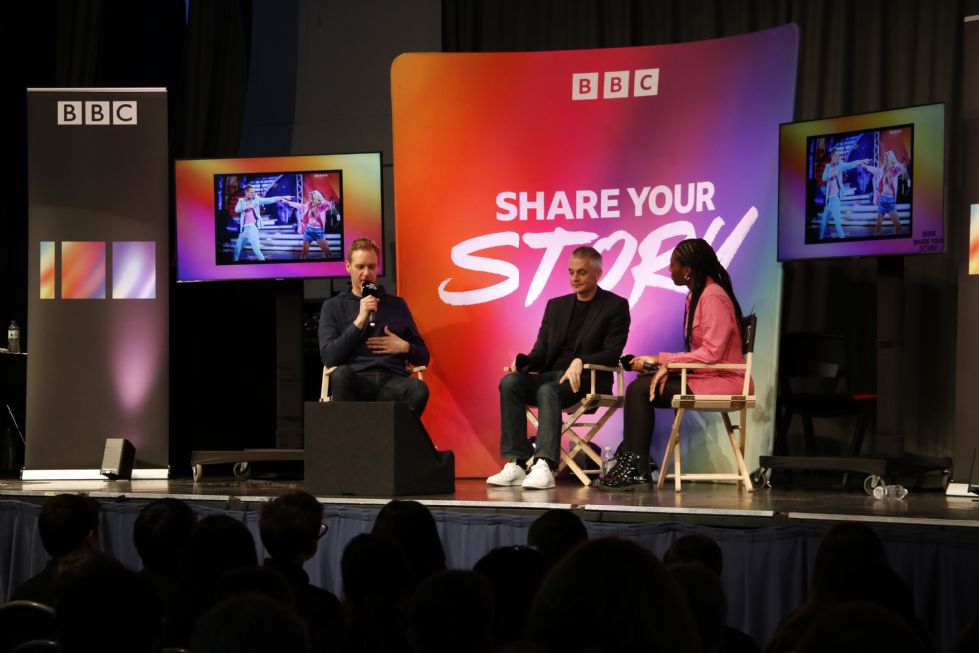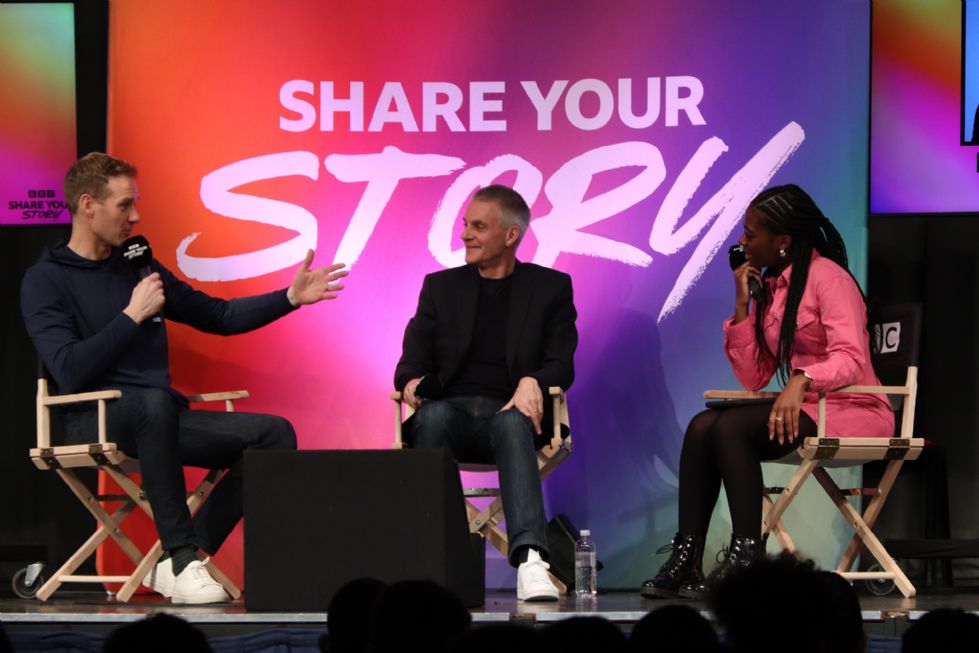 The sessions, which were hosted by BBC Newsround presenter Shanequa Paris, also highlighted the range of career opportunities in storytelling at the BBC and the creative industries in Sheffield and the North of England, as well as across the UK.
Tim, Dan and Shanequa are among hundreds of BBC staff and famous faces from TV, Radio, Sport and News are visiting schools in England, Scotland, Wales, and Northern Ireland throughout 2022 to share their personal stories. The tour, produced by BBC Children's and Education, is designed to inspire young people to achieve their goals and help realise their ambitions.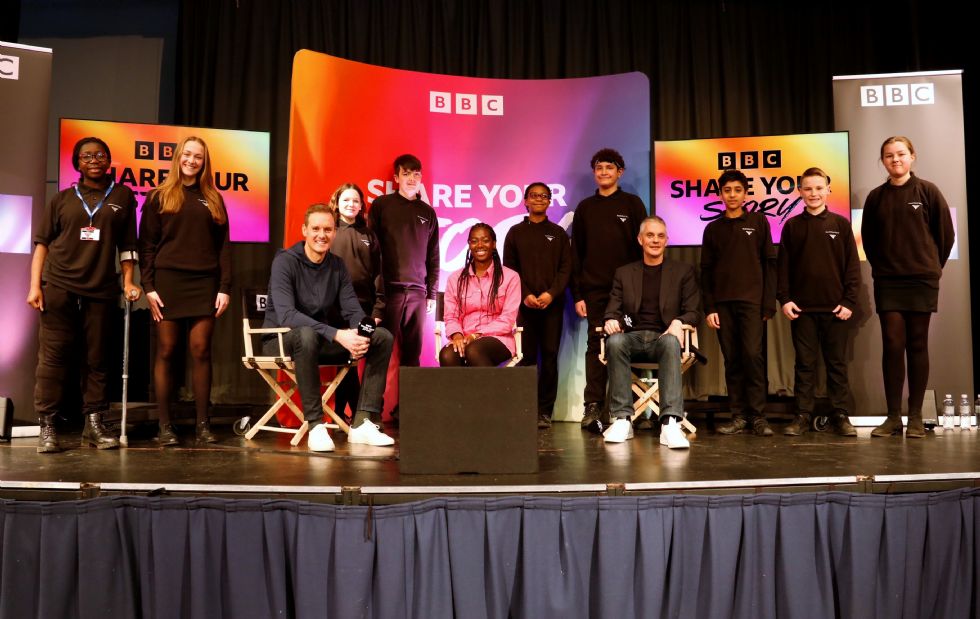 Tim Davie, BBC Director-General, said:
"Storytelling has always been central to the BBC's core mission to inform, educate and entertain. From our news reporters explaining unfolding events – like our incredible teams currently reporting from Ukraine and Russia – to our award-winning dramas and podcasts, everything we do is built around telling compelling stories.
"In our centenary year we're looking to the next generation of storytellers, so it was fantastic to speak with so many students in Sheffield today alongside Dan and Shanequa. I hope the pupils feel inspired to share their own stories and to explore the brilliant opportunities in the creative industries that are available on their own doorstep."
Dan Walker, who studied at Sheffield University and started his broadcasting career at Sheffield's Hallam FM, said:
"It was great to be in Sheffield today as part of BBC 100 Share Your Story. My message to the students was that every single one of them has a story to tell and that a job like mine, Shanequa's, or even Tim's, is absolutely open to them.
"I've been told by many people over the years that certain doors would be closed to me or some things wouldn't be possible but, if you put the hard work in and make the most of every single opportunity then there can be no stopping you. I think that's a really powerful message for the next generation."
Students will also find out how to carry on their storytelling journey with BBC Young Reporter; over 100 stories from young people will be featured by the BBC on TV, Radio and Online in 2022.
The BBC Young Reporter Competition 2022 is currently open for entries. More information available here.
It is also great to learn that the BBC is to double its commitment to apprenticeships as part of its Across the UK plan. A thousand apprentices will be recruited by 2026 and 80% will be based outside London. The BBC recently announced that a new Apprentice Hub will open in Birmingham.
Dan Walker began his career as a sports presenter, so it was only natural that one of our PE teachers, Mr Perry, wanted his picture taken with Dan next to our trophy cabinet - thank you, Dan, for the opportunity!