Poetry Live - Language is your power and your ally!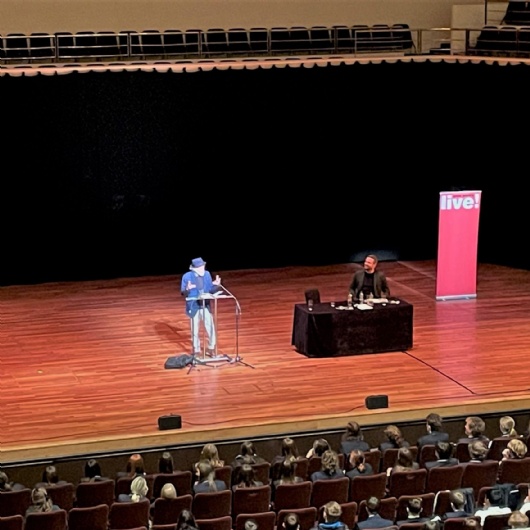 A group of GCSE English students attended the Poetry Live event in Nottingham on Thursday 3rd February. This was a superb opportunity to hear performances from poets who we study on the GCSE Literature course and take part in a session with an AQA Examiner.
The students heard Carol Ann Duffy explain more about her friendship with the war photographer Don McCullin who inspired her poem "War Photographer"; Simon Armitage told us about the young soldier on duty in Iraq whose experience was transformed into the poem "Remains"; Grace Nichols performed some of her best known work such as "Island Man" and included a rap performance of "Baby K Rap".
Imtiaz Dharker discussed the creation of poetry and explained how finding a book in which her father had written her date of birth got her thinking about conflict and what we fight about, generating ideas for the poem "Tissue". We heard from Daljit Nagra about his experiences of growing up in London and Sheffield with a Punjabi background, and finally, John Agard ended the day with musical performances of some of his best work: "Half-Caste", "Flag" and "Checking Out Me History".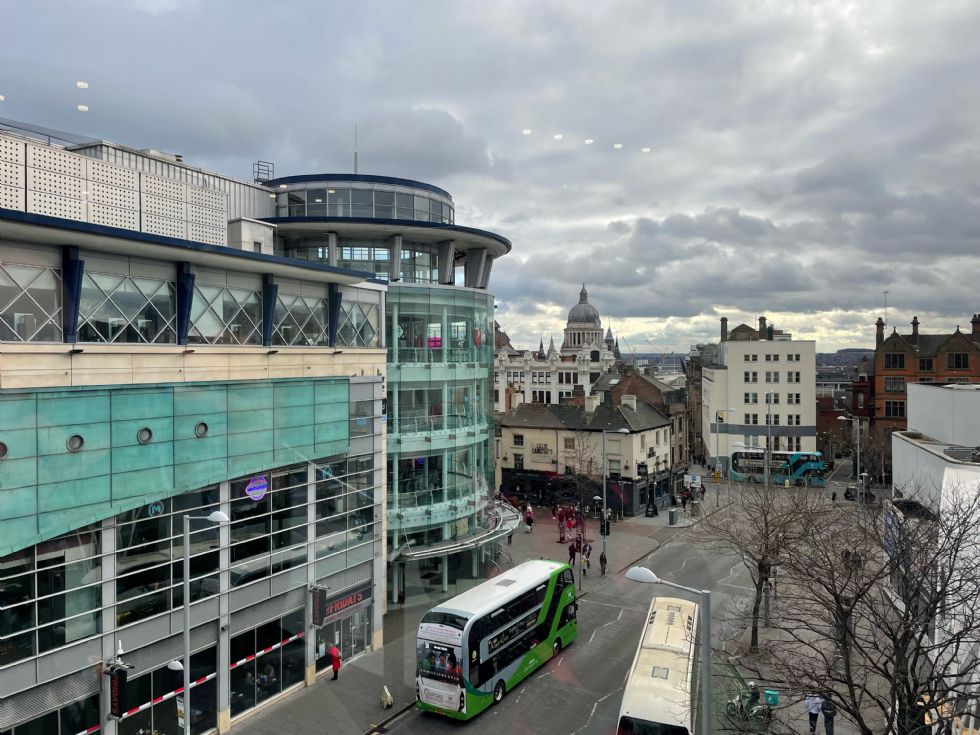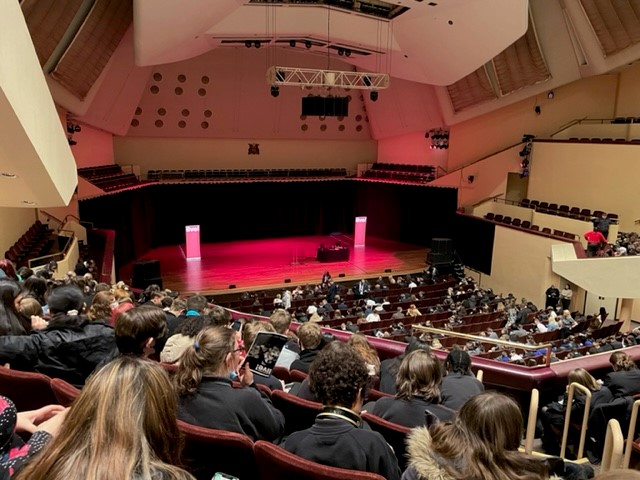 Our students conducted themselves in an exemplary manner – they were attentive, engaged and enthusiastic throughout. Well done everyone! A special well done goes to Jasmine who asked a question in the Q&A with Imtiaz Dharker: "How do you write a good poem?"
The main message of the day was neatly summarised by Agard when he said: "Language. Language is your friend. Language is your ally. Language identifies you. Language is power".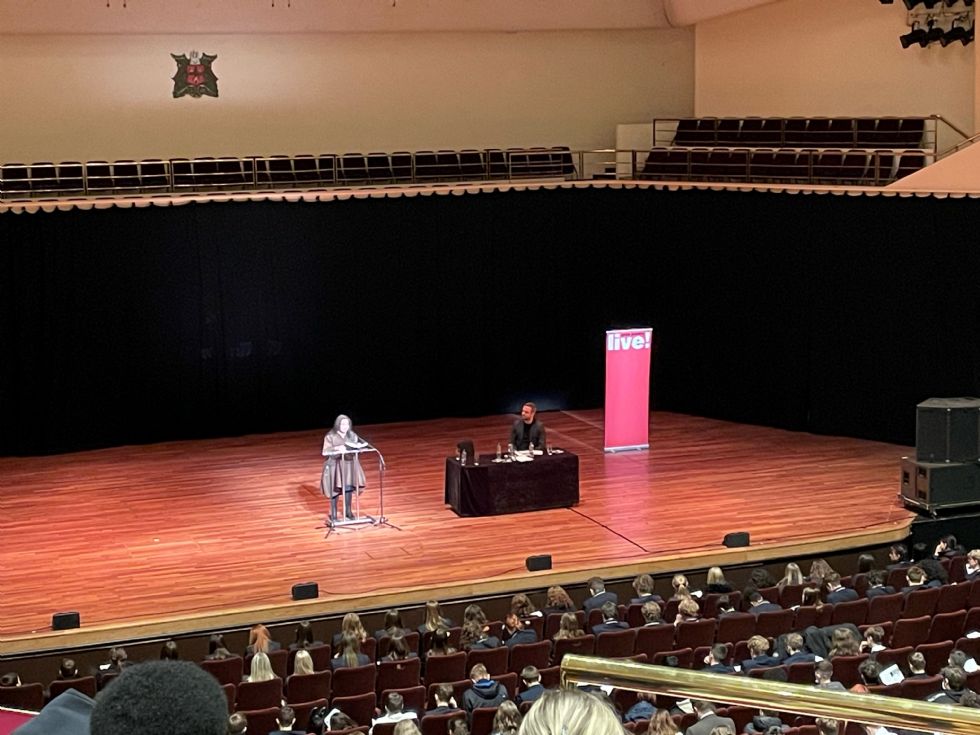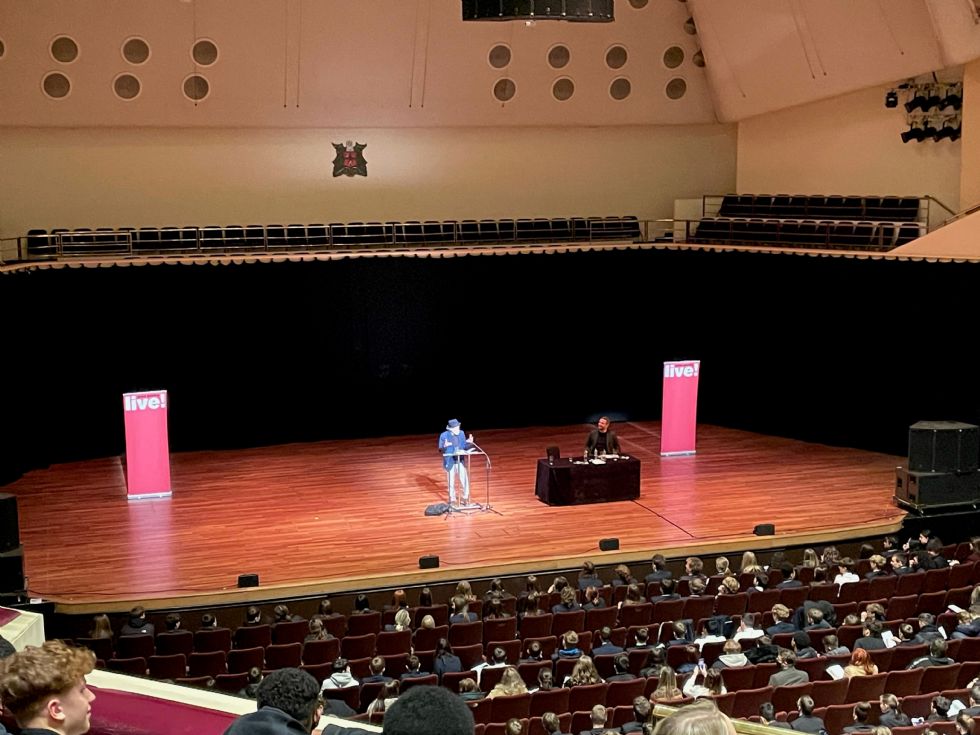 Thanks to all the students who attended – you were brilliant.