Y13 Mock Interviews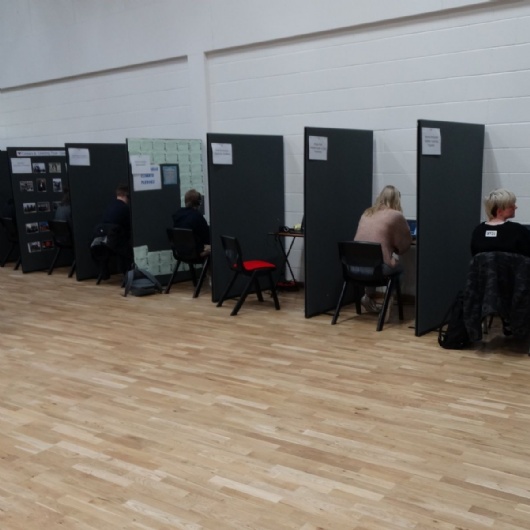 This week (17th - 21st January), Y13 students have had mock interviews with a wide range of employers. A key part of students' preparation for the world of work, students were put in an interview situation and matched with an employer in their chosen field who asked some tough questions and also gave students feedback on their CVs. Some were face-to-face and others virtual.
There were a wide range of employers and businesses involved, including Volker Rail Story, Bryan Cave Leighton Paisner Law, 3Squared, Sheffield Childrens Hospital, Next, Royal Navy, Royal Marines, Henry Boot, Whittam Cox, Virgin Money, Sheffield Teaching Hospitals, Universtiy of Sheffield, Hydra Creative, Huddersfield University, Sheffield Health & Social Care Partnership, Opportunity Sheffield, and St Georges Park Football Industry College.
The students told us that they found the interviews helpful and feel more positive about future interviews now.
We are very proud of our Y13s and hope they will use this experience as they progress in the workplace in future.
Students gave a great account of themselves. One employer commented 'What an outstanding group of young people you have there – you all must be so proud of them. I was incredibly impressed by them all and they should be really pleased with their performances.'
Another added 'Thank you for the opportunity to be involved in the event, I've really enjoyed myself! I've been lucky enough to meet 3 amazing students this morning who were all confident, engaged, interesting and clearly talented. The event was really well organised and I had everything that I needed'
Thanks to our outstanding careers team for organising the event, to all the employers for giving their time and feedback, and to our fantastic students for the effort they put in. Careers support is very important to us at Meadowhead Sixth Form and this forms just part of our comprehensive programme.