A Christmas Fair and Festive Finish to Autumn 2021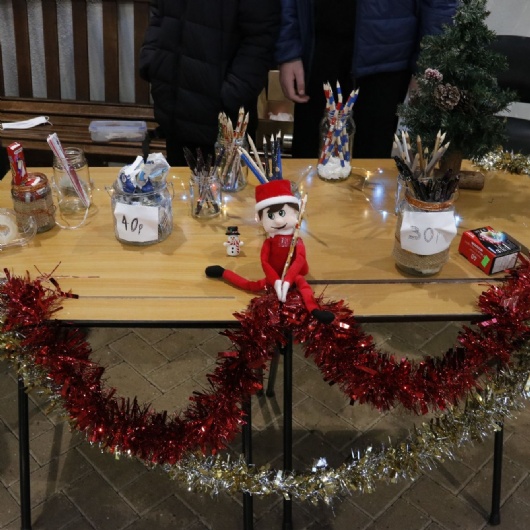 Students enjoyed a festive end to the school term with a very successful Christmas Fair. Nine Big Challenge teams set up their stalls in the Rosling and sold a range of items, many of which were handmade. These included coasters, jewellery and treats for pets. Well done everyone!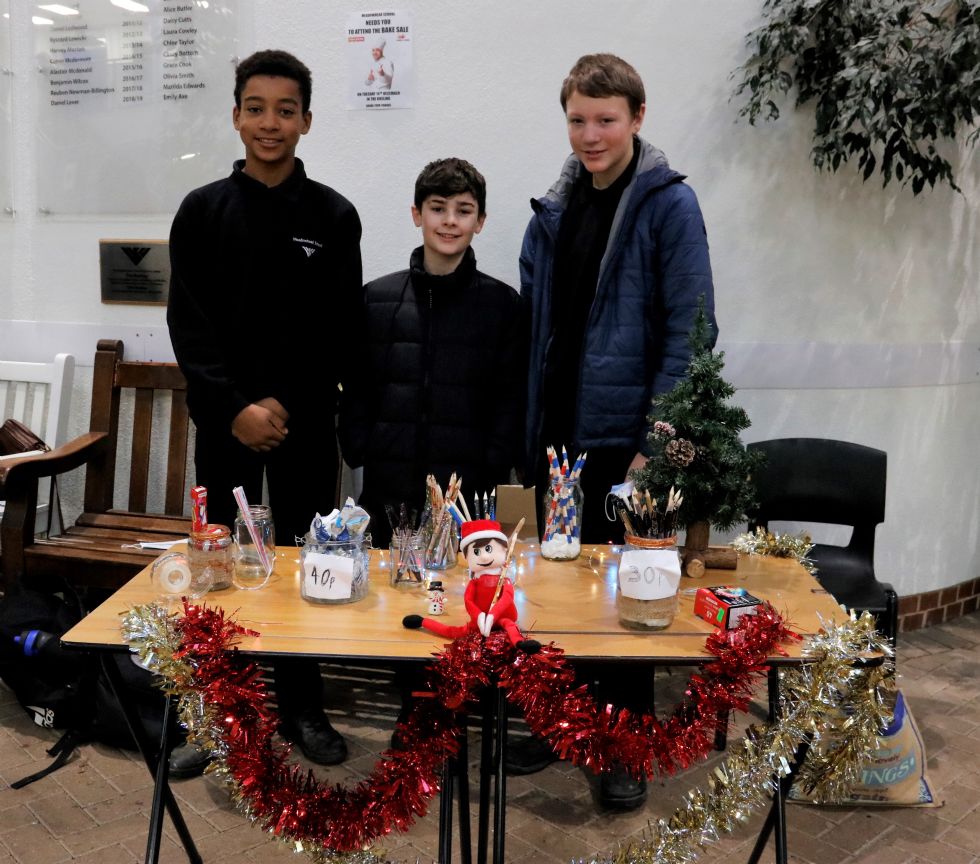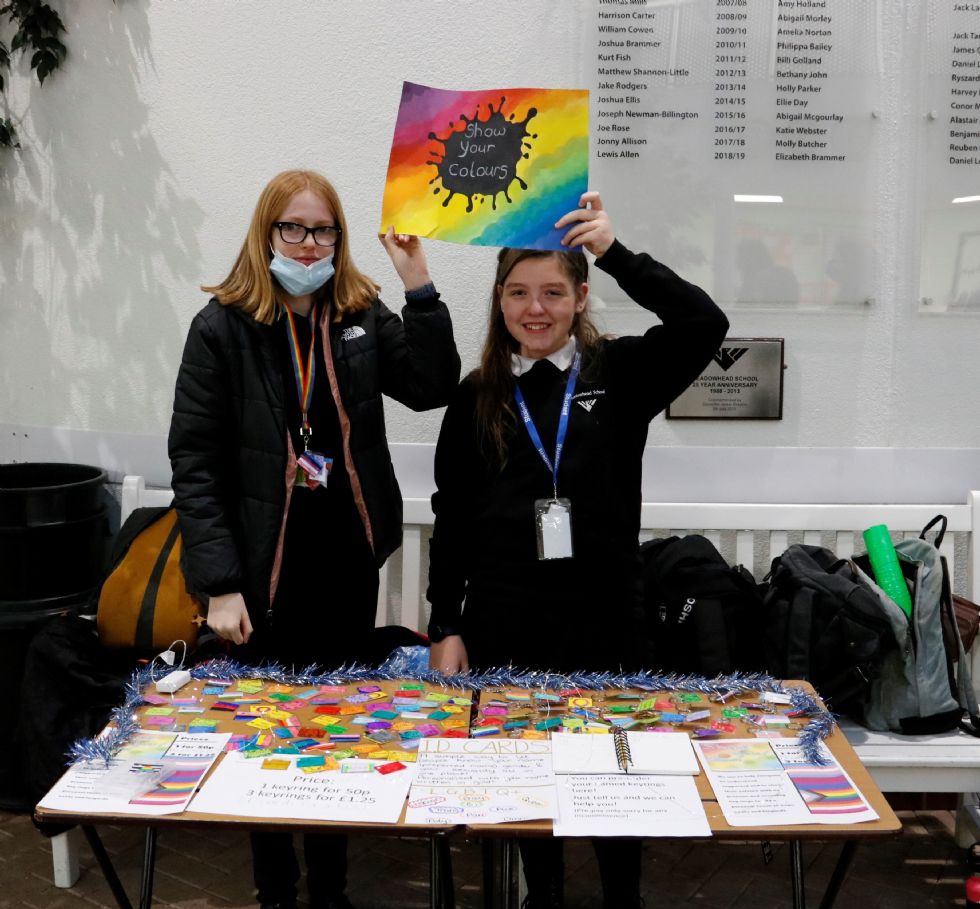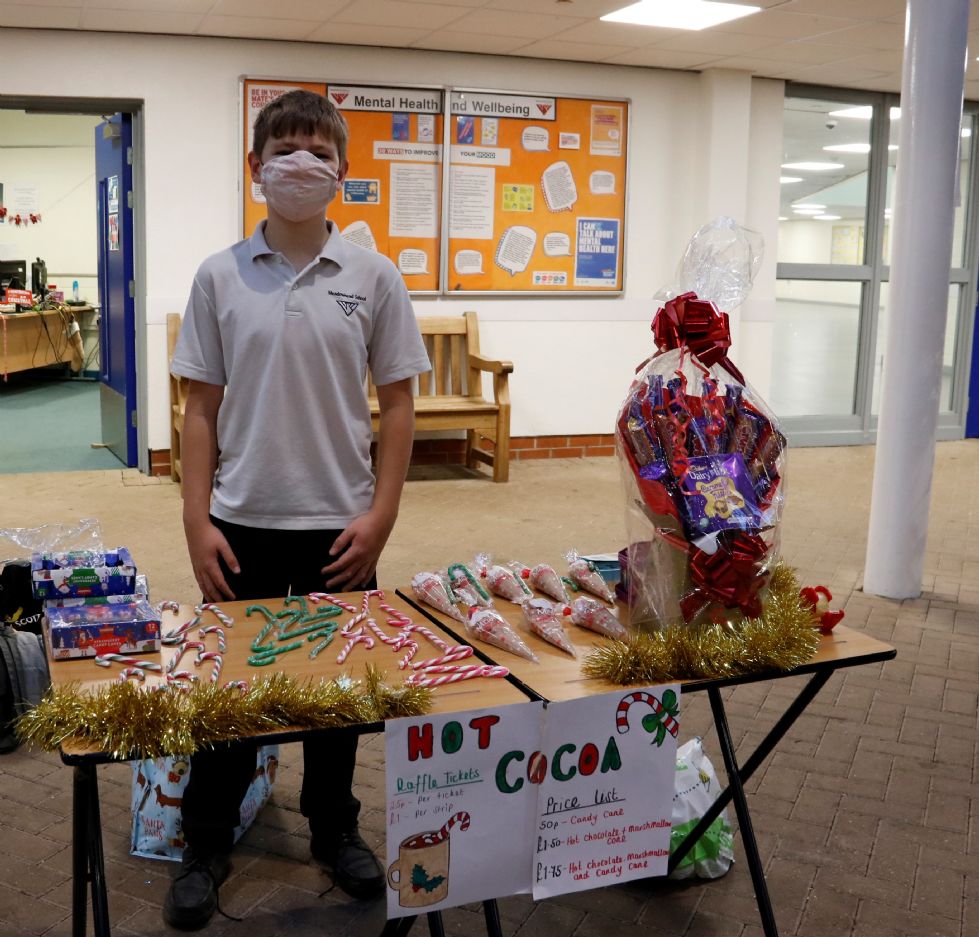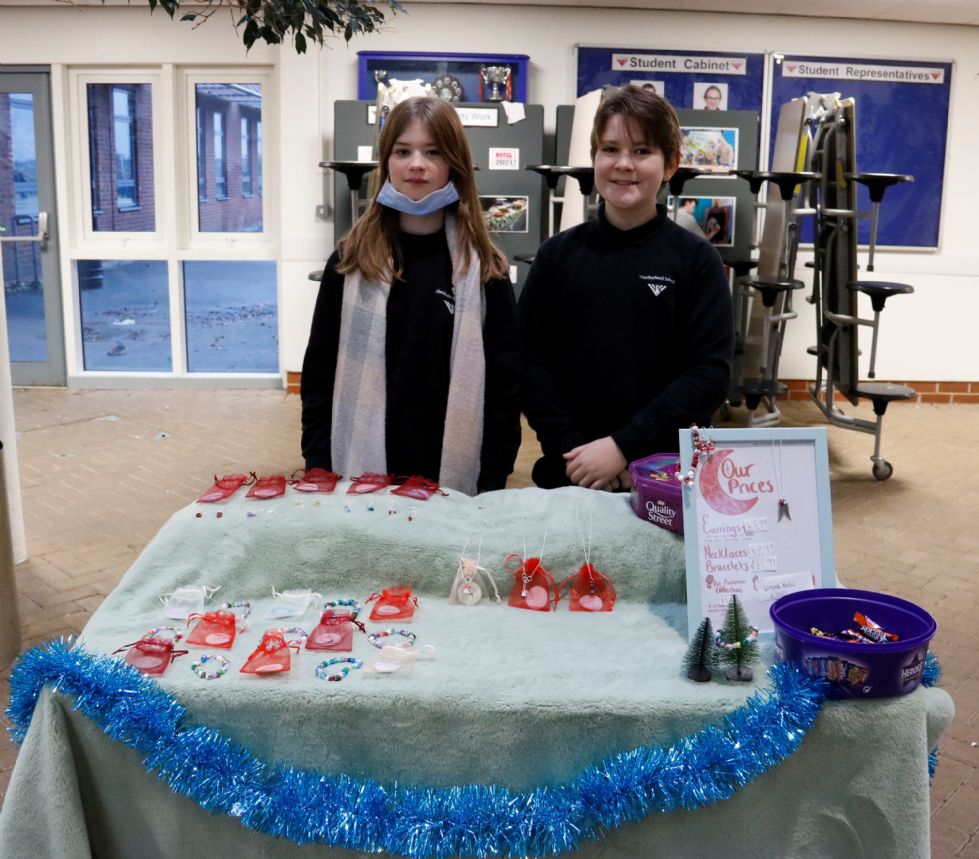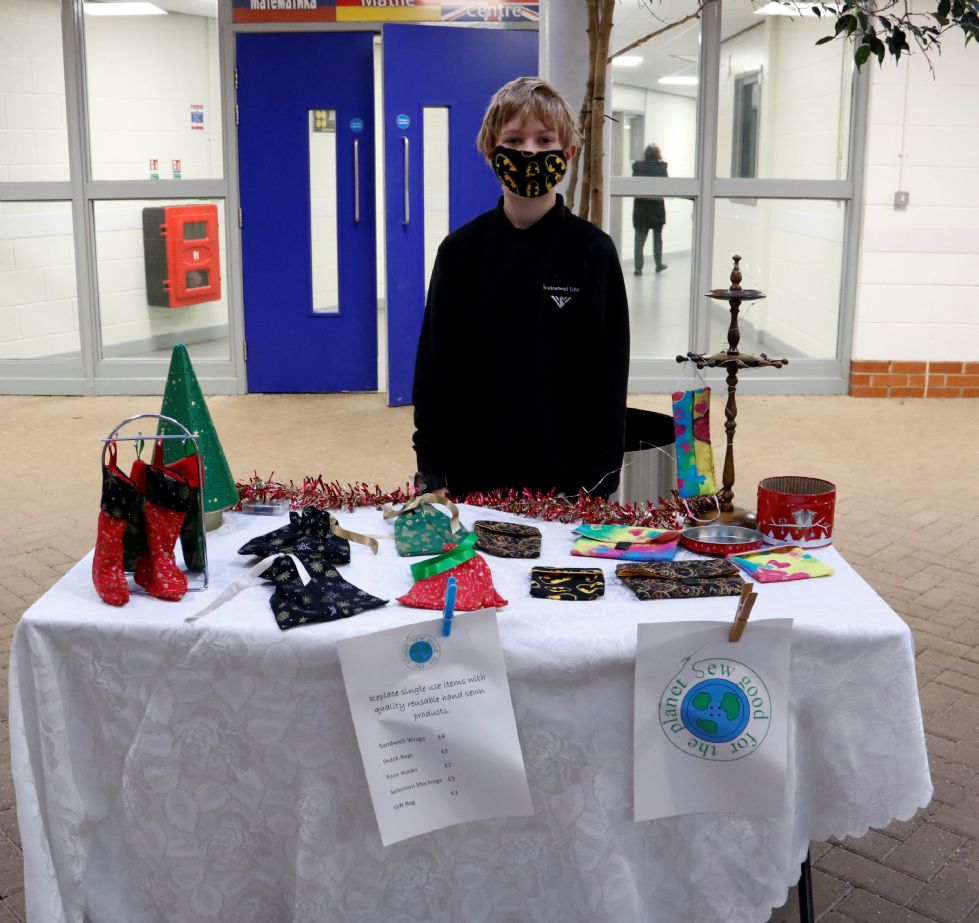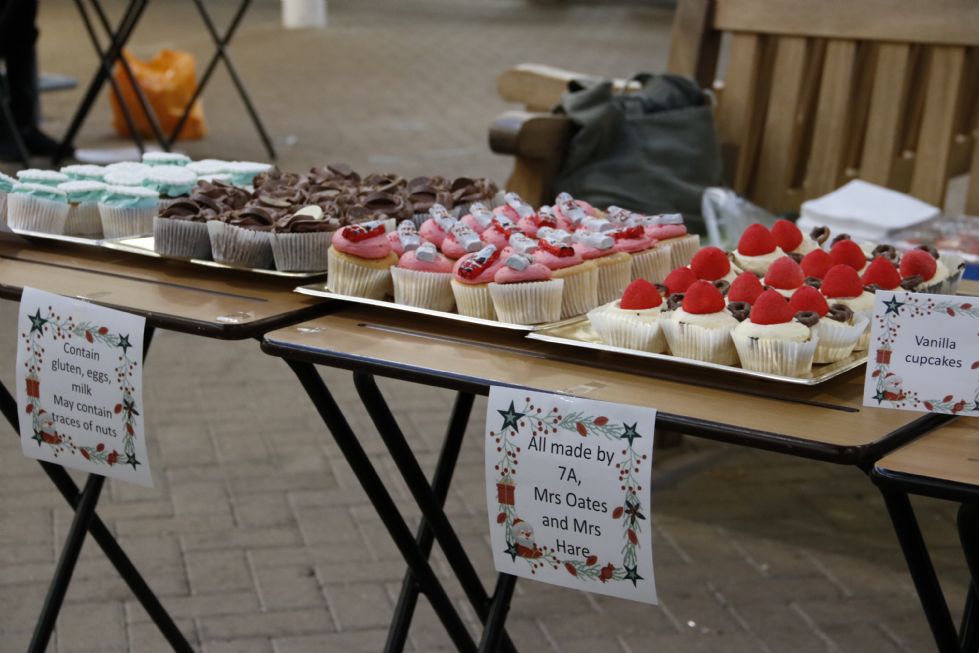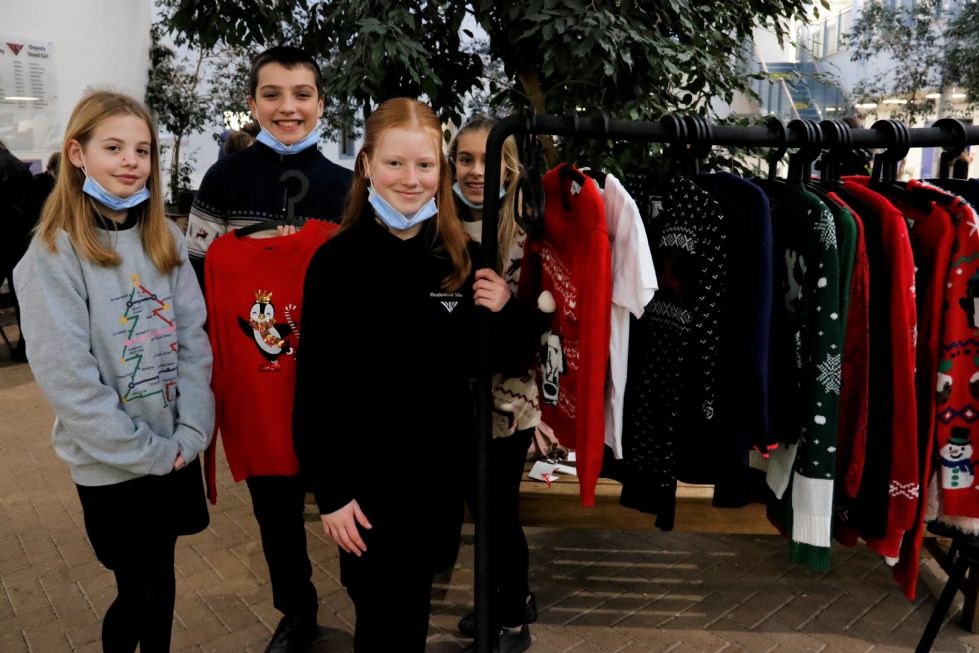 The last day of the fair also included a delicious Bake Sale for Hallam FM Cash for Kids (thanks to Mrs Hare, Mrs Oates and students from 7A for the beautiful festively decorated cakes) and a sale of donated Christmas Jumpers – organised by Mrs Cheatle and her students in 7E.
Sixth Formers were also busy selling raffle tickets in the weeks leading up to the fair for Cash for Kids, and we all have our fingers crossed to win something!

Our sixth formers enjoyed a festive tutor time in the last week of term - Henry and Kai from 13B created a quiz (won by 12A and 13E), and had their first experience of presenting on Teams – well done both of you!
Students really got stuck into the annual tin foil challenge to make a model based on a Christmas song.
Congratulations to our enthusiastic and creative forms for their winning entries - 12G and 13A.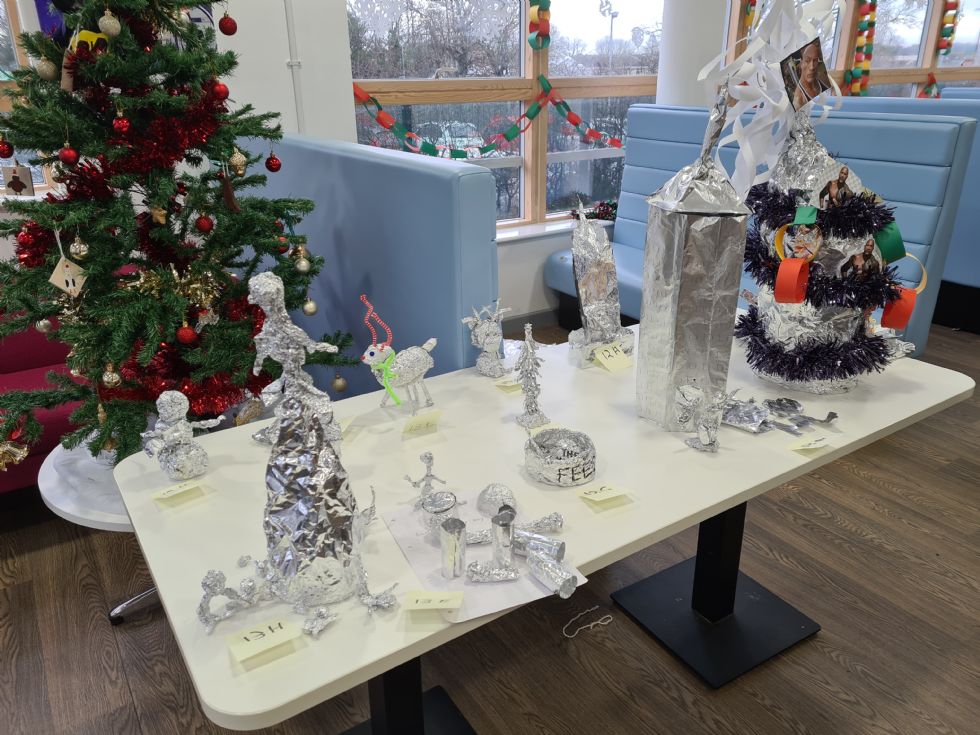 Sixth Form Reverse Advent Calendar for Grace Food Bank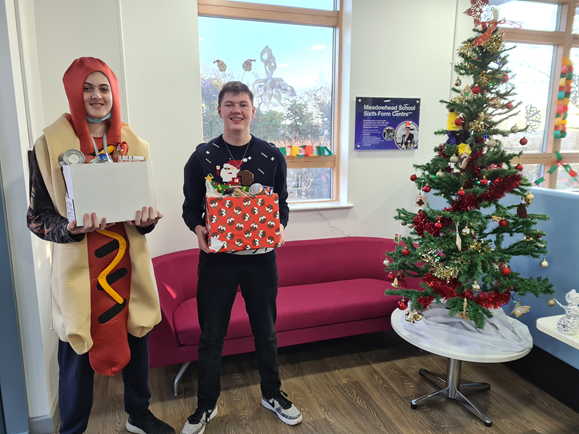 This December, we have been running a Reverse Advent Calendar in our Sixth Form, for which our students have been donating food to Grace Food Bank. Our donations were successfully collected on Thursday 16th December.
Pictured left are two of our students showing just some of the food that we have managed to collect and donate.
Big Challenge Best Media Award
In the week before the Christmas Fair, we sent our congratulations to Idol Creations, winners of the Harvey Morton Digital Award for Best Media at the Big Challenge Marketing Awards. The team joined a live virtual breakfast meeting where the winning teams were announced.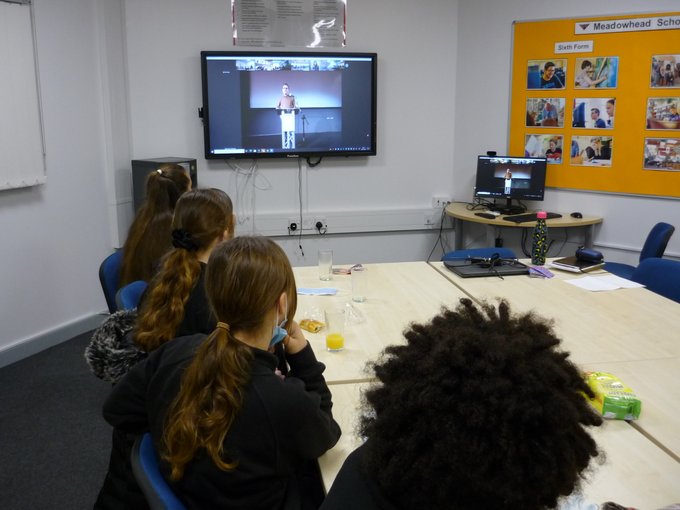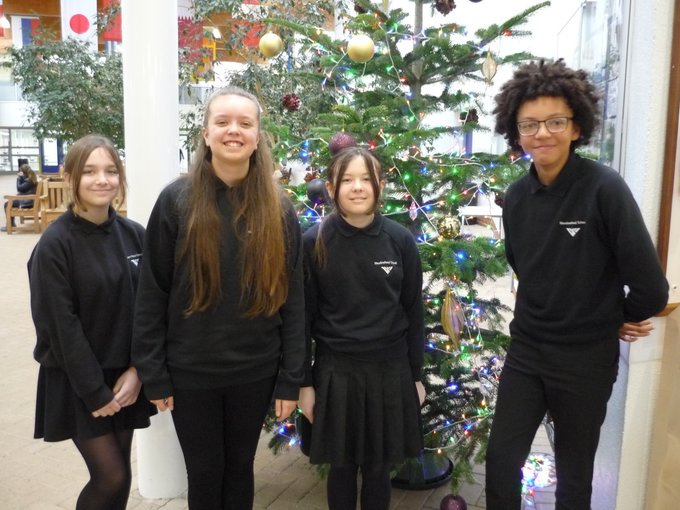 The group of Y7s have won a place on a marketing strategy workshop with Harvey Morton, a former Meadowhead student who originally started his business in the Big Challenge competition when he was in school.