A code-breaking day out!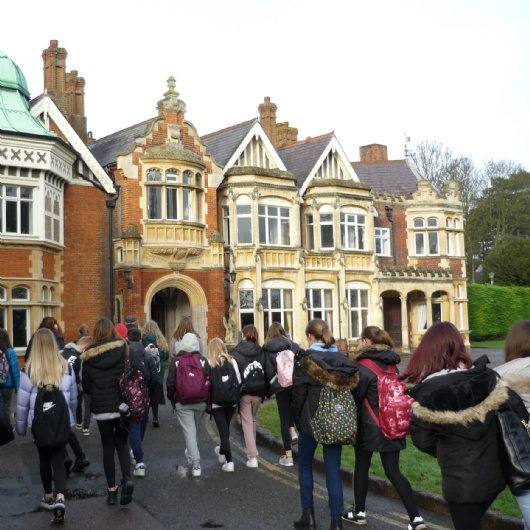 On Friday 3rd December 2021, 40 Year 9 students were taken to Bletchley Park. This 19th Century estate and mansion is where many intelligent minds worked to break the Enigma code of the Germans during World War Two, and which the film 'The Imitation Game' (starring Bennedict Cumberbatch) was based on.
The work that took place at the site laid the foundations for modern computing, and was credited with shortening World War Two in Europe.
Students enjoyed a tour of the campus where they learnt about the history of the site and some of the famous figures and forgotten heroes, with a focus on the enormous contribution of women who worked there.
Students also took part in a code-breaking classroom session where we got to break and encrypt messages. We were also given an opportunity to see a genuine Enigma machine and learned about its vital role.
Students were impeccably behaved and a credit to Meadowhead School. It was a really enjoyable and stimulating day out, which we hope to repeat in the future.