Y8s attend Remembrance Parade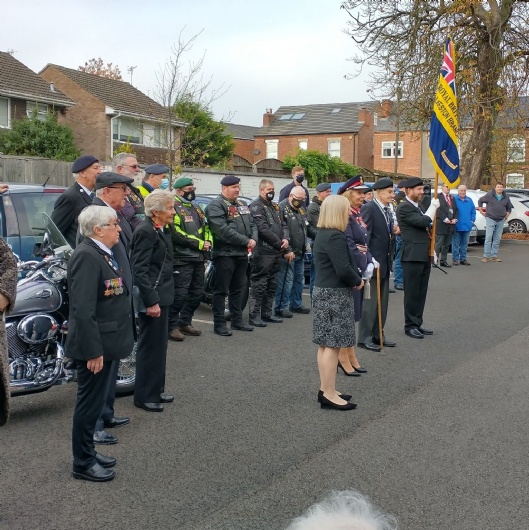 A small group of Y8 students from our Engagement Centre and their teachers attended a special parade this year in Ilkeston town centre. Following this, they went to Canal Vue Care Home to attend a personal service for a WW2 veteran called Donald Rose. This was organised by the East Midlands British Legion Riders Branch (where all members ride motorcycles or trikes). Our engagement centre manager, Mr Black, is a member of the Riders Branch and thought this was the perfect opportunity for his students to show the highest level of respect on Remembrance Day. Not only that, but being 100 years of the Poppy Appeal, it made the trip all the more special.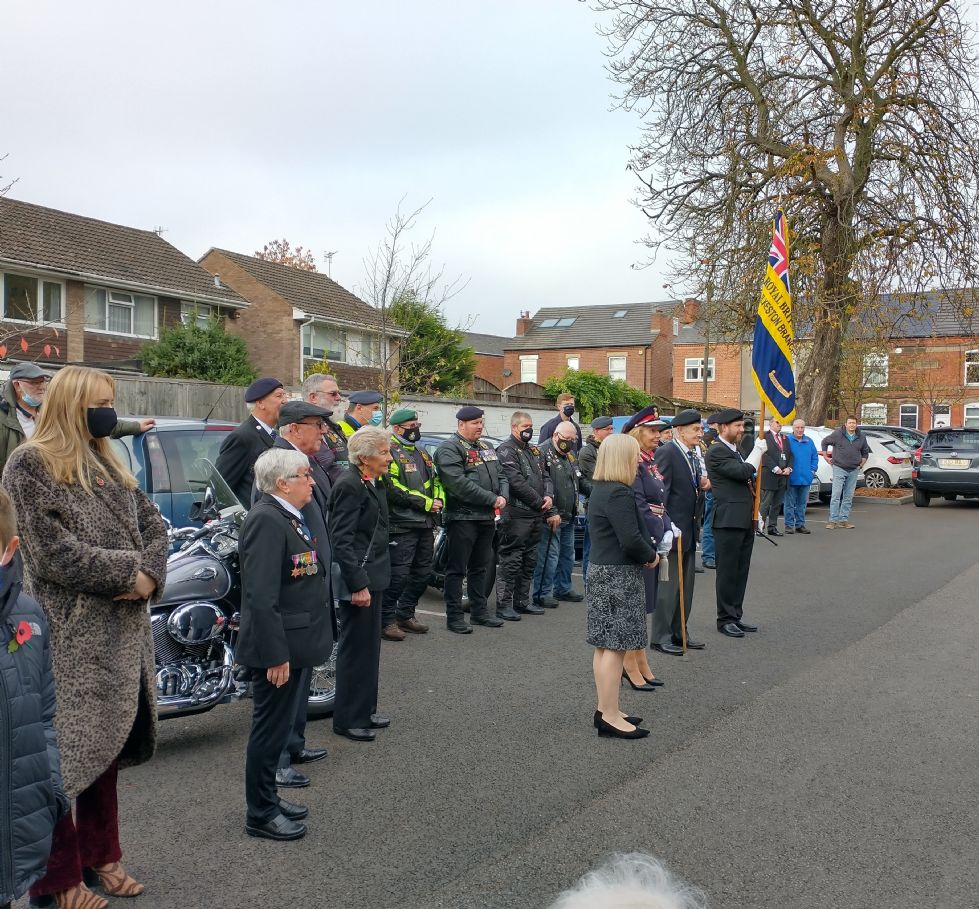 A little bit of background information on Donald. Donald who is 106 years young was born during WW1 and joined the British Army aged 23, becoming a sniper. He fought in North Africa and then France and Germany during WW2 with the 7th Armoured Brigade. Donald earned several medals for his service, including the Legion D'Honneur or Legion of Honour, France's highest honour awarded for extreme bravery. Before and after the war Donald was often found tinkering and riding motorcycles across the country, hence the Riders Branch being asked to attend the parade.
Our staff and students were met by all the residents and staff of the care home, who were all outside for the parade. Before it got too busy with media and other people arriving, we had the honour to present Donald with a poppy wreath, which the students had made.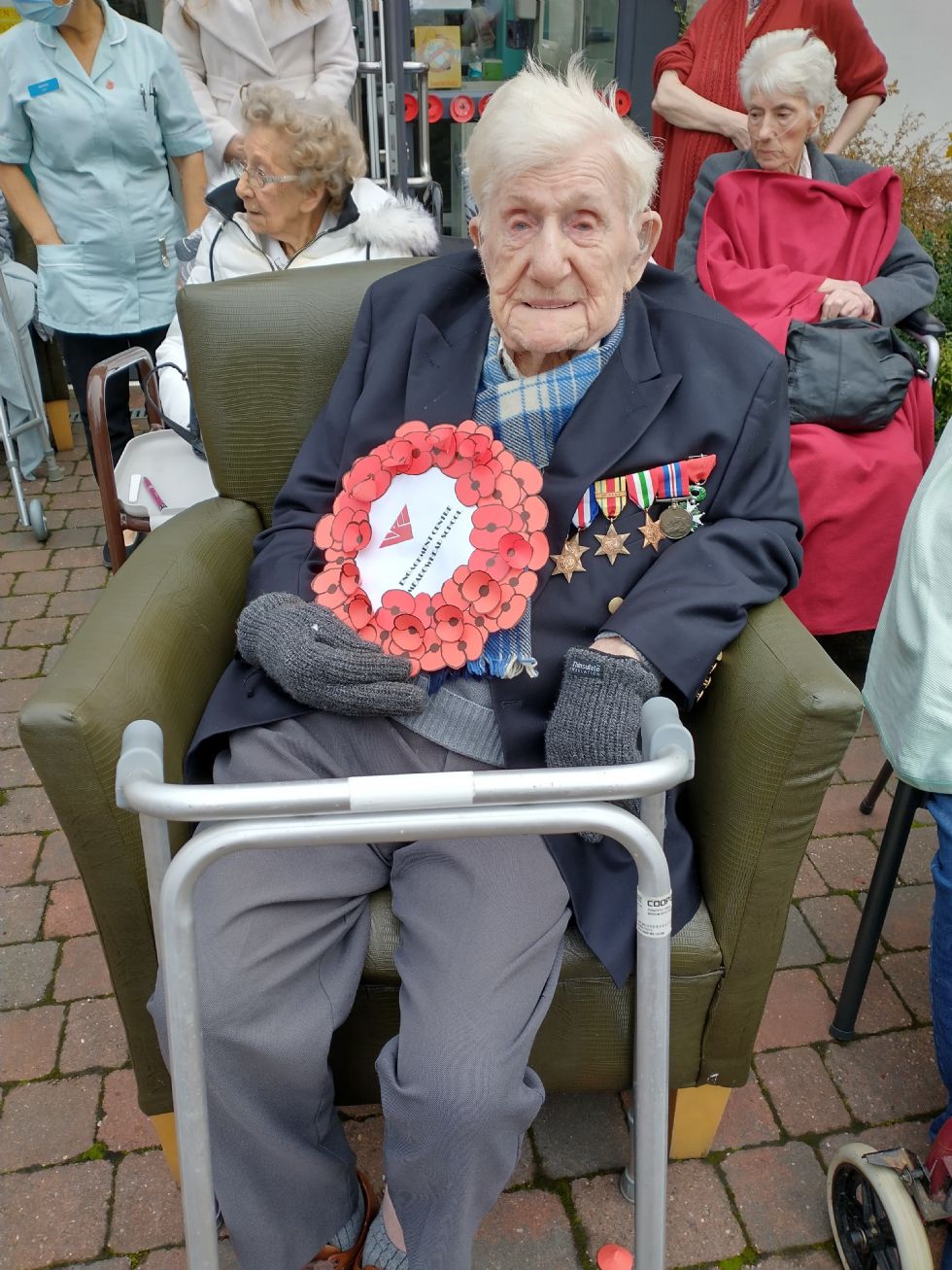 The Riders Branch then arrived, along with dignitaries from Derbyshire council and a personal parade and service for Donald and the residents was conducted.
At the end of the parade, the parade leader stepped forward to salute Donald. Donald had assistance and saluted back. As he did so, he recounted what he was taught in basic training for a salute, "Long way up, short way down".
"Seeing Donald salute actually brought a tear to my eye and that does not happen often." Mr Black said.
One of our students had previously written a poem, linked to Flanders Field, during an English lesson with Miss Simms. The poem was of such a high standard that the British Legion and the care home agreed it should be read out to Donald as part of the service.
The poem:
Don't Do It
Don't go. Don't try it. War is torture.
Some win. Some don't. There is no point.
They are crazy, the gas - the gas!
It is like ants biting the inside of your skin.
It goes dark, you can't breathe.
Don't go, I beg you. Listen to what I'm saying, it's a suicide mission.
Trust me. You will die.
The enemies will chew you up and spit you out.
The bombs, the gas, the noise - it is hell.
The only good thing were the poppies.
But please just remember. Please, Remember.
Following the service Donald spent time talking to the many people who had attended the service. Following talking to everyone he could, we managed to get Donald onto one of the Riders Branch members Goldwing Trike. To see Donald's smile just melted everyone's heart!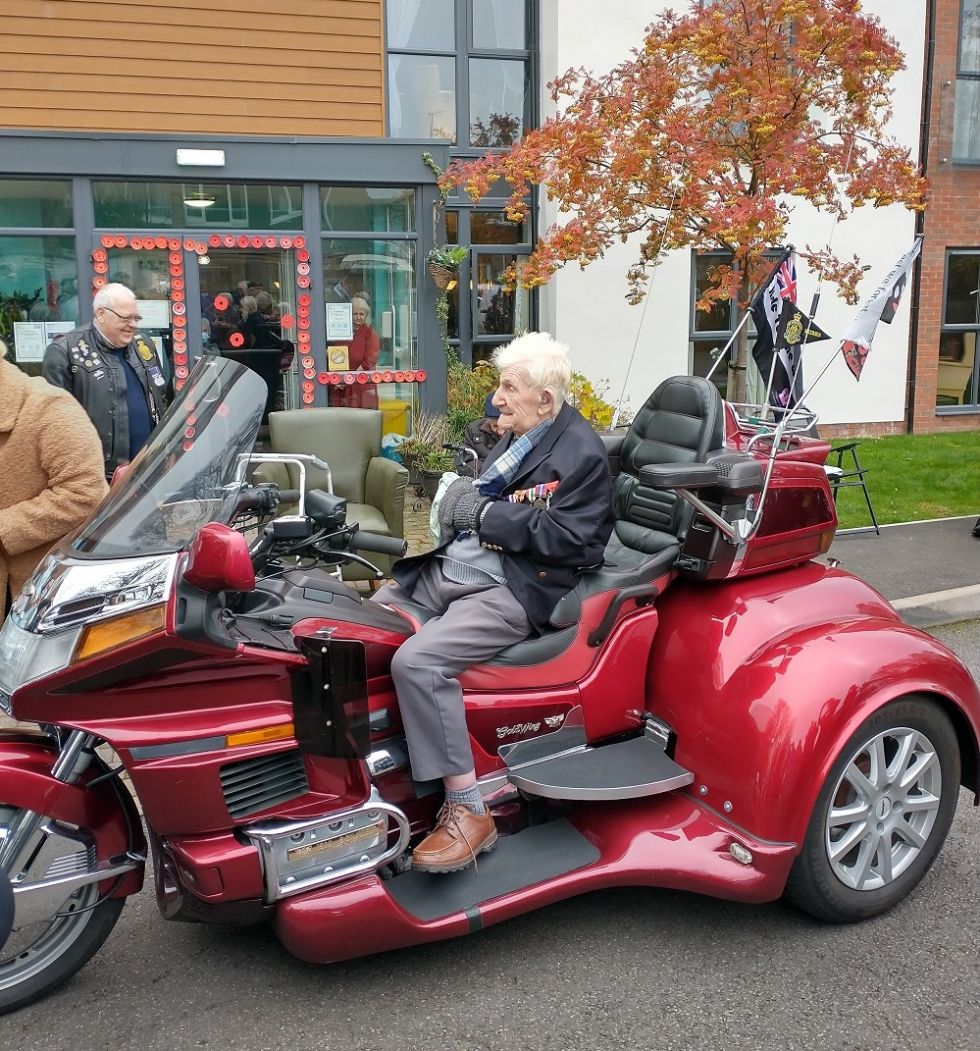 We are so proud of the students that attended the parade and service. They have learnt respect, learnt why it is important to honour this day in particular and had the chance to meet a soldier from WW2, something that very few people would ever get the chance to do. It is this type of outside activity that Mr Black is eager to involve the Engagement Centre students with. For all the troubles they may have in school and home life, it shows that they can all be polite, well-mannered members of society, which is one of the aims of the EC.
Even though the parade was in Derbyshire, we have shown that Meadowhead School will go above and beyond to honour veterans like Donald. It puts Meadowhead School and its most difficult students into the public light in a very positive manner. BBC Derbyshire Media were in attendance, so we are led to believe that we will be mentioned in their news report.
A very well done for the Y8 students!