Black History Month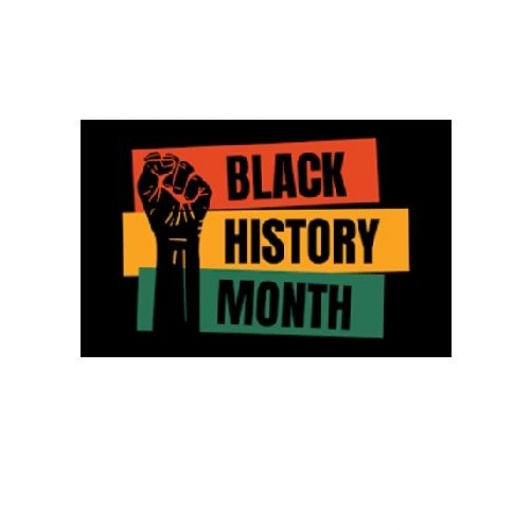 This year for Black History Month, we have focussed on the history of afro-textured hair – a focus chosen by the Meadowhead Against Racism student group. Students have heard in assemblies about the history of afro-textured style, popular protective styles and some of the ways hair has been used to discriminate in the past.
The assemblies were led by students who are members of the Meadowhead Against Racism group, who planned and scripted the assembly themselves.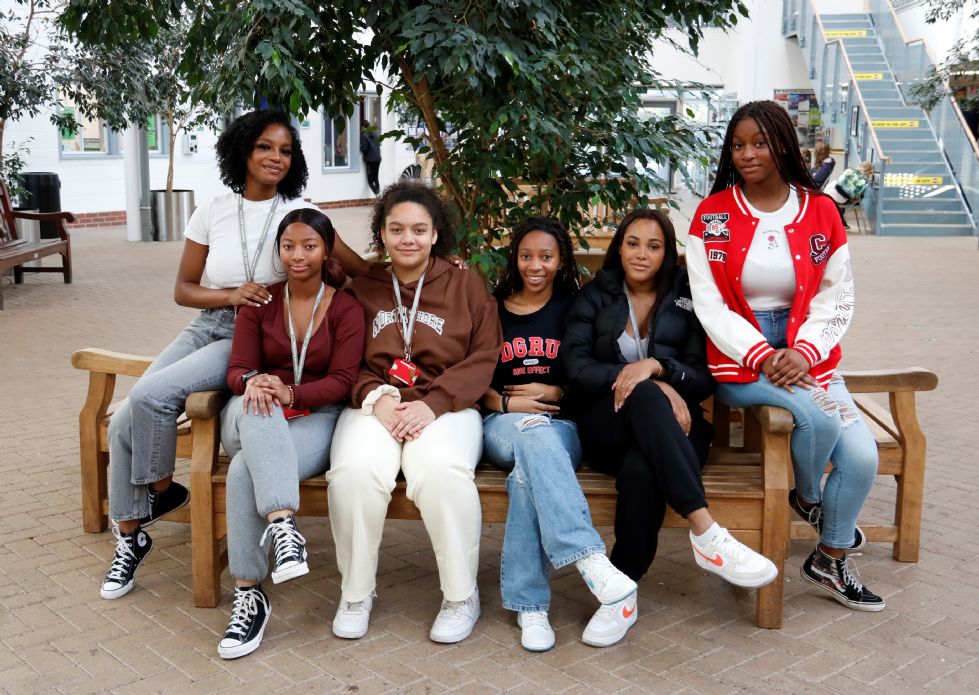 Well done to our presenters - who are pictured here. These assemblies have been supported by an Ethics lesson for Y7-Y11 students, fundraising for the Sheffield charity Assist through a Non-Uniform Day, as well as discussion activities in form time.
Thanks to all of our students who have participated in discussions on this topic in such a mature and thoughtful manner.
Lit in Colour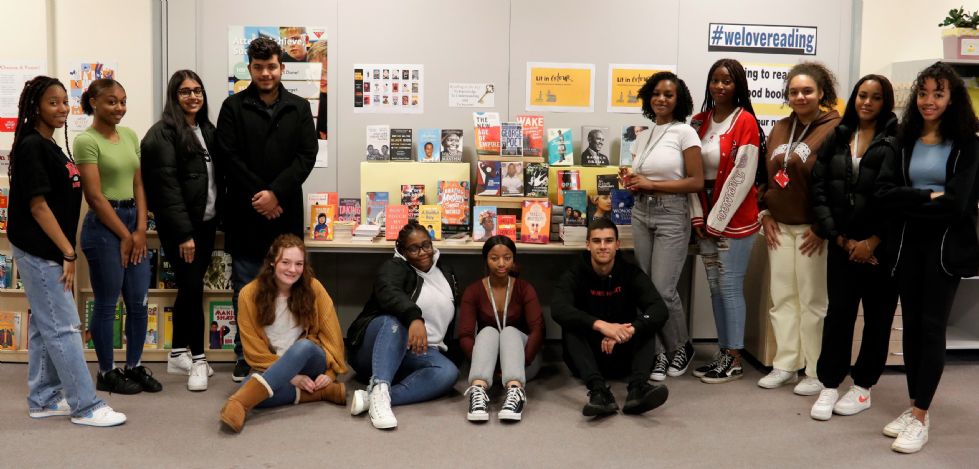 Just before half-term, Meadowhead's library took delivery of 100 books from the publisher Penguin as part of their Lit in Colour campaign. The campaign aims to increase students' access to more books by writers of colour.
The first students to see the new books were members of the school's Meadowhead Against Racism group. Lisa, a Y10 member of the group, said the following:
"Seeing so many books by black writers with people of colour as their main focus was very inspiring. After growing up with books with white characters in, it was amazing to see characters and stories which I am able to relate to."
The first column.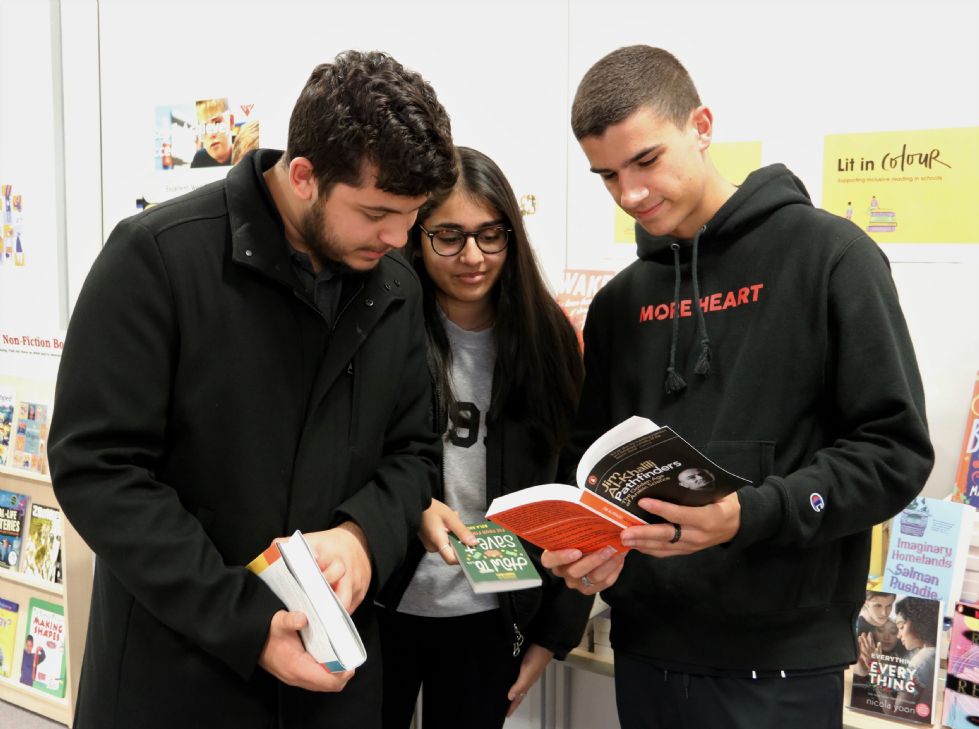 The second column.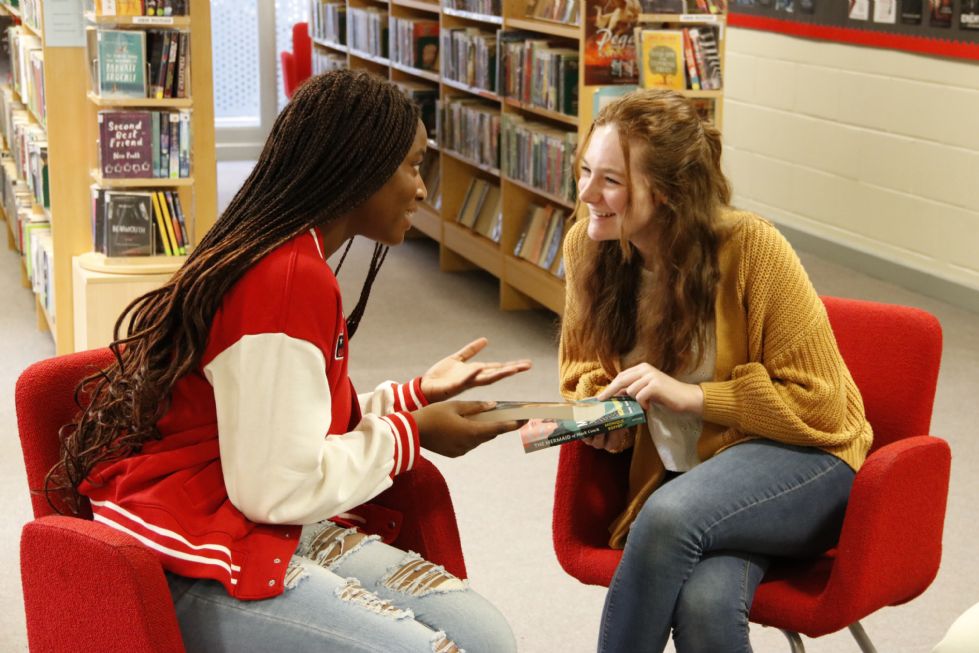 Students enjoying a first look at the books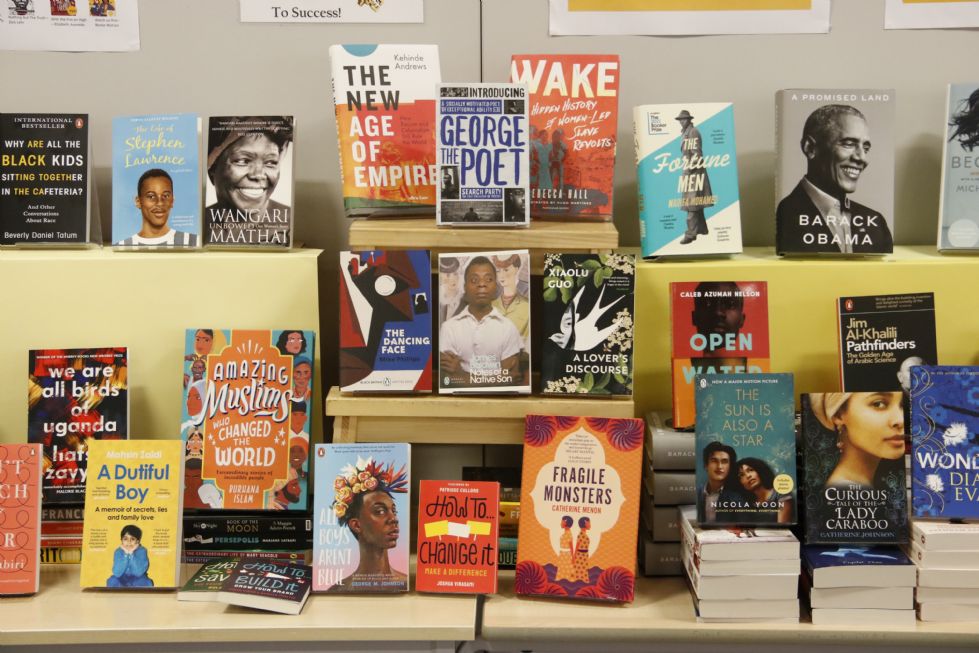 Thank you @PenguinUKBooks for their kind support for our library.