'The Shop of Broken...' Y10 Performance Project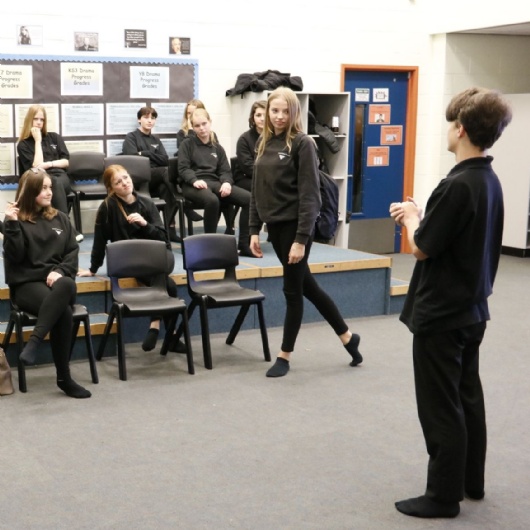 Y10 Performing Arts students have worked on a response project 'The Shop of Broken...' with Sheffield Theatres this half term. The project began with a workshop at The Crucible where students were shown a piece of set (a structure of different sized frames with broken 'glass' within it) which would become the stimulus for their piece.
After working through activities on the day, the students came away with lots of fantastic ideas. With support from their teachers - Mrs Masson-Wilson and Ms Pollard - students then worked in lessons and at after school rehearsals over the past six weeks in order to create a piece of theatre.
The piece shaped into a wonderful immersive piece of theatre. Everyone starts life with a pristine pane of glass and through life and poor choices, the glass can crack and break. Sam's pane is completely broken. The Guides take Sam on a journey to relive some of the choices she's made in the past and take the audience along for the ride too. We see Sam accept those mistakes and decide to 'buy' a new pane of glass, a fresh mindset to try better!
(As we were not able to take photos during the performance, the students recreated scenes in the drama studios for the photos below)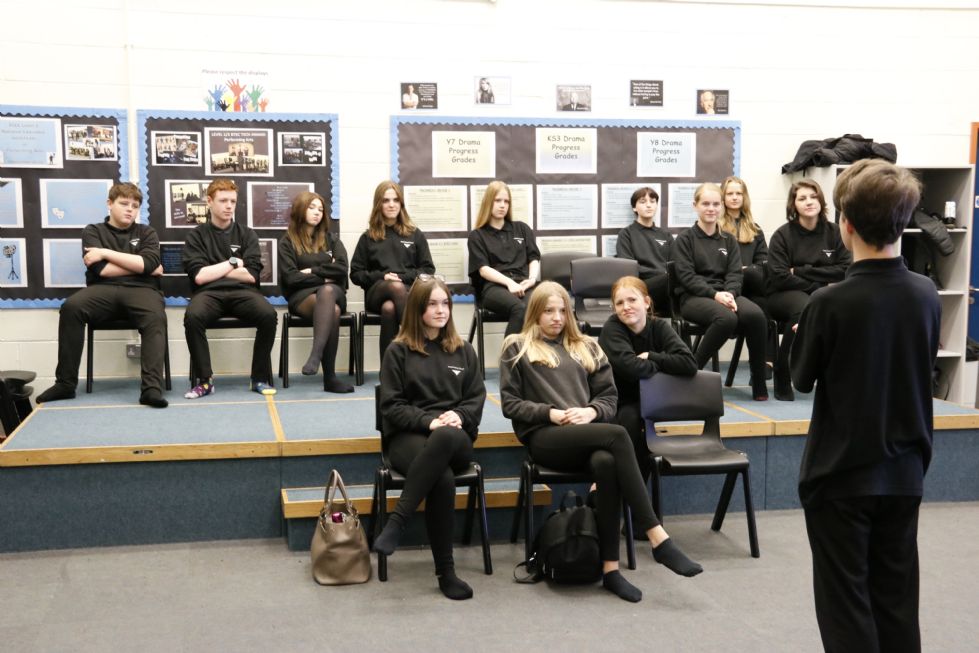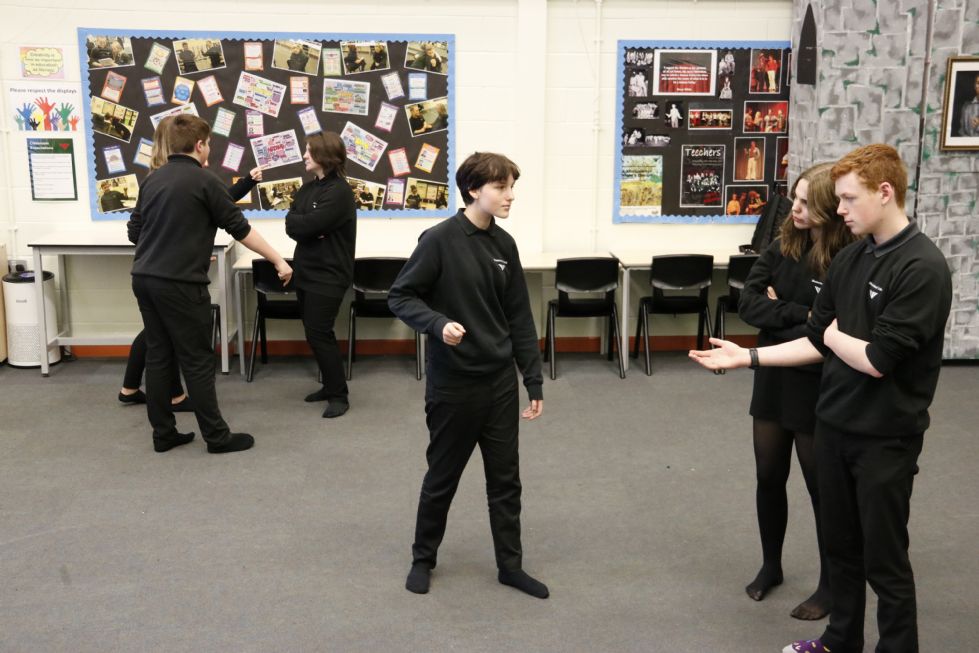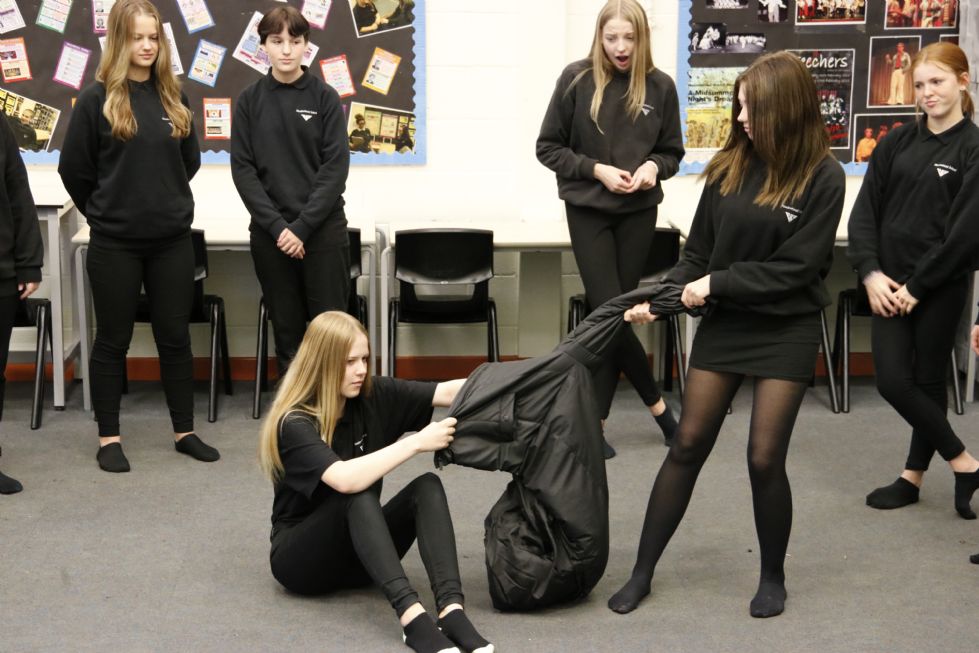 The students handled the very long final day at The Crucible (Tuesday 19th October) incredibly well and worked professionally during both the technical and dress rehearsals! Students then performed the piece they had created to an audience of family members, Mr Lawrenson and theatre staff who were all blown away by the standard of their work.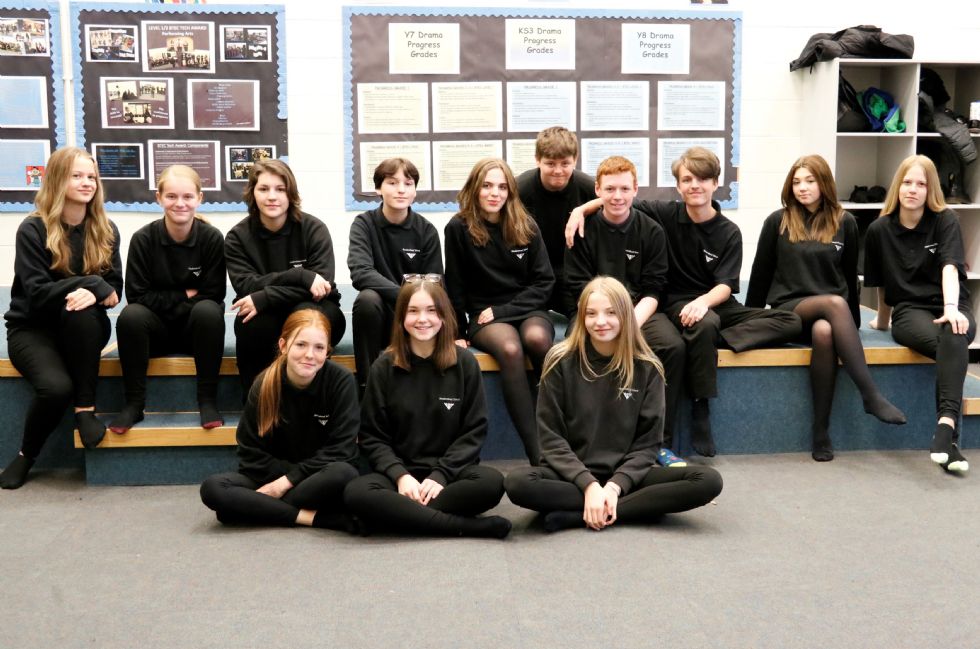 Mrs Masson-Wilson said
'I am beyond proud of the Y10 students and all the hard work and creativity they have put into the piece. Every student had their time to shine, and it was so wonderful to see them experience, first-hand, what it can be like for a professional actor to be creative and perform in the theatre'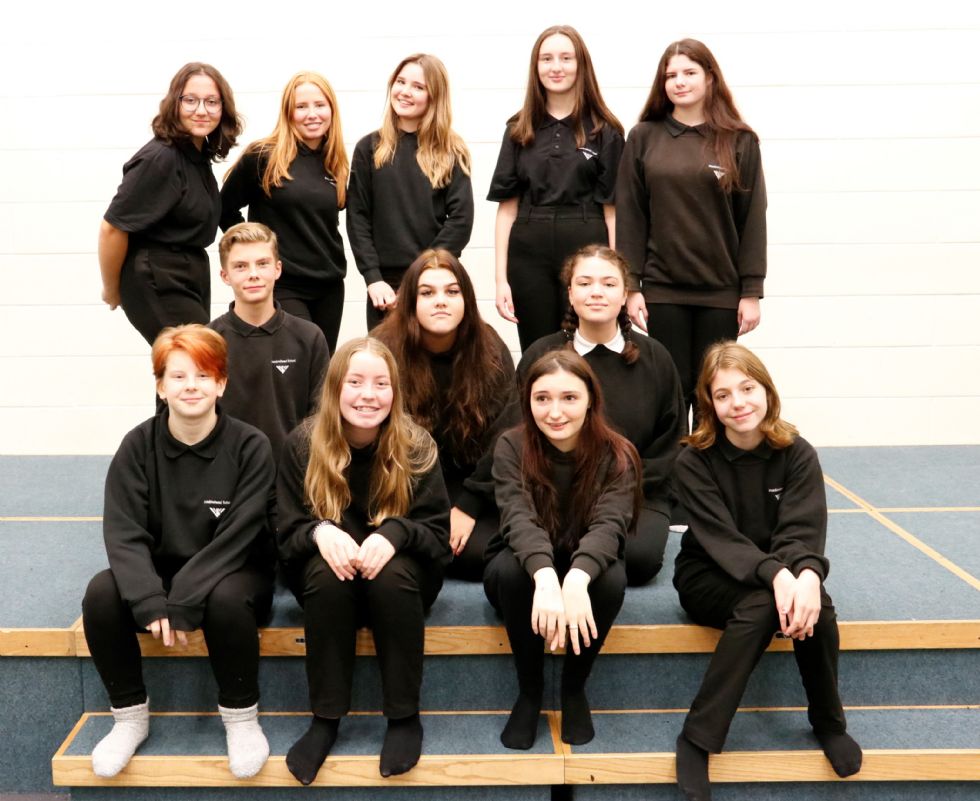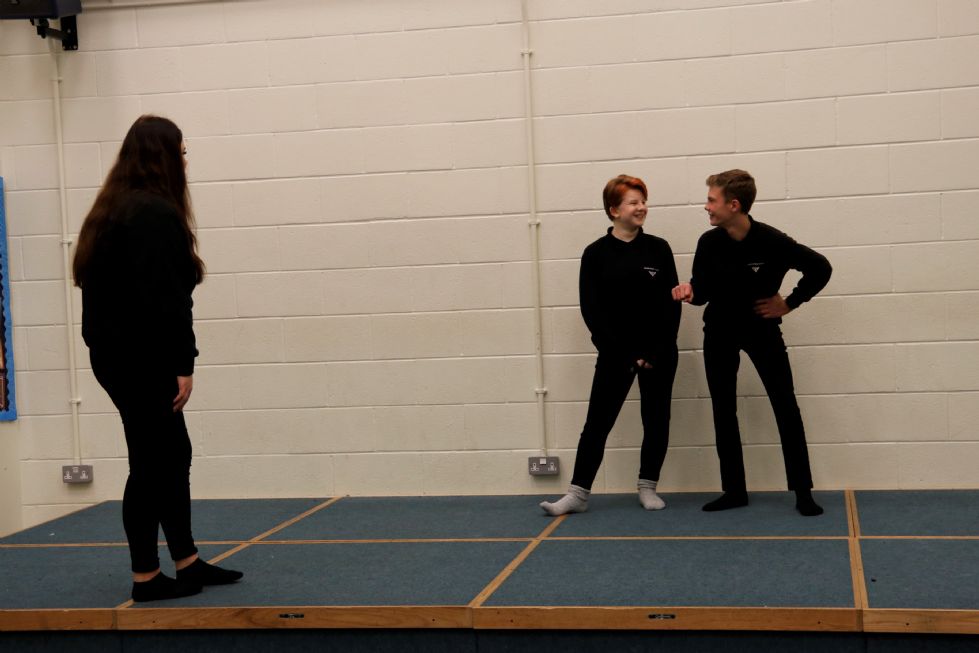 The students gave this feedback:
'It was a really exciting experience' Macy-Mae
'It gave me a chance to build my confidence' Felicity
'Performing immersive theatre, which involves the audience was really fun' Eva
'An 'enlightening' experience' Anne-Marie
'It gave me a good insight into the theatre industry' Sophie
'All our hard work and the hours rehearsing paid off - it was such an enjoyable experience performing in the theatre' Lauren