Kooth Support for Young People - awareness sessions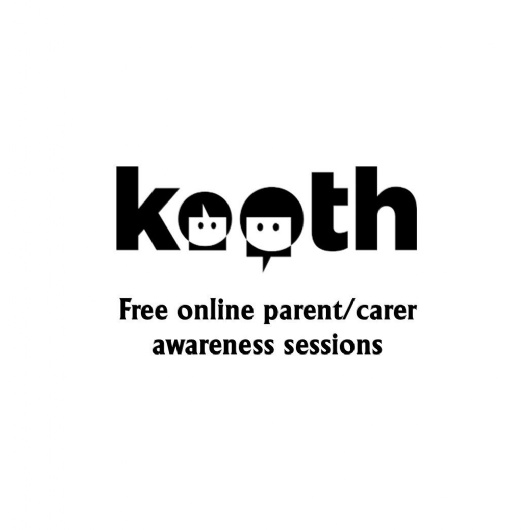 We would like to draw our Parents/Carers attention to Kooth, a service designed to support the wellbeing and resilience of young people. It is available in Sheffield for children and young people aged 11-18 (up to 25 if in care or coming out of care).
Kooth is running two free online parent/carer awareness sessions in June 2021. The sessions are designed to help you understand how Kooth can support your child with their mental health and wellbeing. Each session will cover:
A Presentation on Kooth
A Live tour of the Kooth site
An opportunity for Questions & Answers about Kooth
Please use the link below to sign up to one of the events.
Introduction to Kooth for all PARENTS & CARERS in Sheffield
Kooth provides a safe, secure means of accessing help via the internet. By accessing Kooth, young people can benefit from:
A free, confidential, anonymous and safe way to receive support online.
Out of hours' availability. Counsellors are available from 12noon to 10pm on weekdays and 6pm to 10pm at weekends, every day of the year on a drop in basis.
Online Counselling from a professional team of BACP qualified counsellors is available via 1-1 chat sessions or messaging on a drop in basis or via booked sessions.
Discussion Boards which are all pre-moderated allow young people to access peer to peer support.
Online Magazine which is full of moderated articles many of which are submitted by young people offering advice and guidance on a huge range of topics.
No referral is required. Young people can register for Kooth independently at www.kooth.com
To find out more visit www.Kooth.com You can also view a short video about the service by following this link: Kooth Video
Richard Chisem
Kooth Engagement Lead for Sheffield