It's World of Work Week 2021!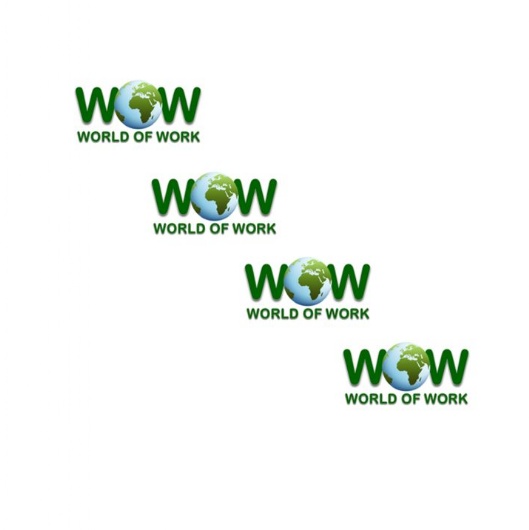 We are delighted that so many employers have taken the time to send us in videos about their work places, the opportunities for employees and their career progression.
In form time and in lessons this week (March 22nd- 26th) students will learn about the wide range of jobs available, how employees got started and their top tips.
All the videos are available to watch here, together with details of other careers events this week.
There are also two After School Virtual Events:
Yorkshire Water Careers Talk - Wednesday 24th March 4.00-4.45pm
•Y9-13 students and parents/carers
•Learn about the vast number of roles across Yorkshire Water, including STEM and non-STEM jobs
•Opportunities from apprenticeship up to graduate level
•Join the Teams live event https://tinyurl.com/45etnaxv
Green Skills Careers Talk - Thursday 25th March 5.00-6.00pm
•Y7-13 students and parents/carers
•Jenny Lowthrop grew up in an off-grid house in the woods in Derbyshire, has lots of experience working in the charity sector and is a successful travel blogger. She believes all businesses should put our environment first and find ways to help both people and our planet.
•Hear about business, happiness at work, green skills, charity sector, blogging
•Join the Teams live event: https://tinyurl.com/33bv4h2w
Get Up To Speed - STEM Virtual Experience
As part of World of Work Week, our Science department has signed up for the Get Up To Speed with STEM Virtual Experience. It starts at 08:00 on Monday 22nd March and ends at 17:00 on Friday 26th March 2021. It's a chance to see and hear from some of the UK's most exciting Science, Technology, Engineering and Manufacturing (STEM) businesses, inventors, apprentices, graduates and education providers in an event like no other.
Get inspired with some great careers ideas and advice from those who really know! There are a wide variety of topics, including company tours, real-life career stories, meet the expert sessions, company information, challenges and much more. There is a di­fferent spotlight on great areas of industry each day to give some fantastic insights and advice.
The site has been adapted so that all attendees from our school community (teachers, staff, students, and families) can access via this same unique login. Multiple users can login and use the same details at the same time and return on more than one occasion.
Watch this video for a short explanation on how to login and navigate the online platform:
LOGIN DETAILS ARE ON OUR CLASSCHARTS ANNOUNCEMENTS
PLEASE NOTE: Your login will only be active between 08:00 on Monday 22nd March and 17:00 on Friday 26th March 2021. If you attempt to login before or after this time the event space will not be accessible.
The live and pre-recorded sessions will last around 10 minutes delivered by key speakers and will make a great addition to your lessons; you can use the attached event schedule (download at the foot of this page) to help you plan - we want to inform and inspire students to consider a career in science, technology, engineering or manufacturing.