Lateral Flow Home Testing for Students 16.03.21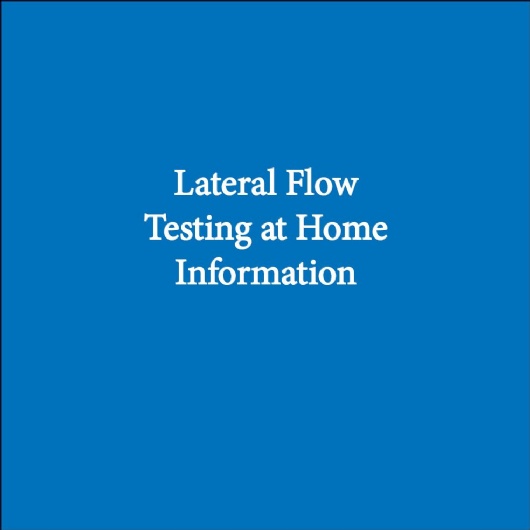 Lateral Flow Testing will now be completed at home from the end of this week. It is a crucial part of keeping us as safe as possible. Each student will be provided with two home test kits from Thursday 18th March 2021. Each kit will contain 3 swabs.
New instructions will also be provided, which will replace any instructions found in the test kit.
It is recommended that the tests are completed either Sunday evening or Monday morning and then on a Wednesday evening or Thursday morning. Do not eat or drink 30 minutes before taking the test.
A parent or guardian will need to report the results of the Home Test completed, both to the NHS and Meadowhead School.
Negative, positive and void results must all be reported to both NHS Test & Trace and the school using the following link https://mhsch.uk/studentlftresult

A negative result does not guarantee that you are not carrying the virus. This means you should continue to follow social distancing, and other measures to reduce transmission such as wearing a face mask and regularly washing your hands and observing social distancing.
Below you can read the full letter from Mrs Grewal-Joy, the NHS Test and Trace Leaflet, our Privacy Notice and and a Test Yourself easy read guide. You can also watch a 'How to' video.
May 27th 2021 update - Please continue twice weekly testing over the May half-term (letter here)
How to do a Covid-19 Lateral Flow test:
A guide to regular rapid Covid-19 testing: