March 8th School Re-Opening Information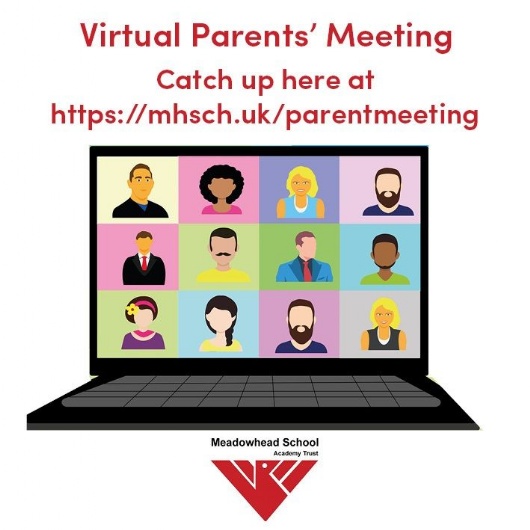 Thank you to those of you who were able to join us for the Virtual Parents' Meeting on Tuesday 2nd March at 5pm. If you were unable to join or want to watch it again please visit https://mhsch.uk/parentmeeting
We have put together comprehensive information regarding our re-opening below. Letters to parents, the full re-opening schedule details and the Covid-19 student contract are available to download as a PDF at the foot of the page.
The email address for parents to use if there is a case of Covid-19 at home is: covid@meadowhead.sheffield.sch.uk
Uniform Update
Uniform can play a valuable role in contributing to the ethos of a school and setting an appropriate tone. This is particularly important when re-establishing routines, structures and boundaries following a prolonged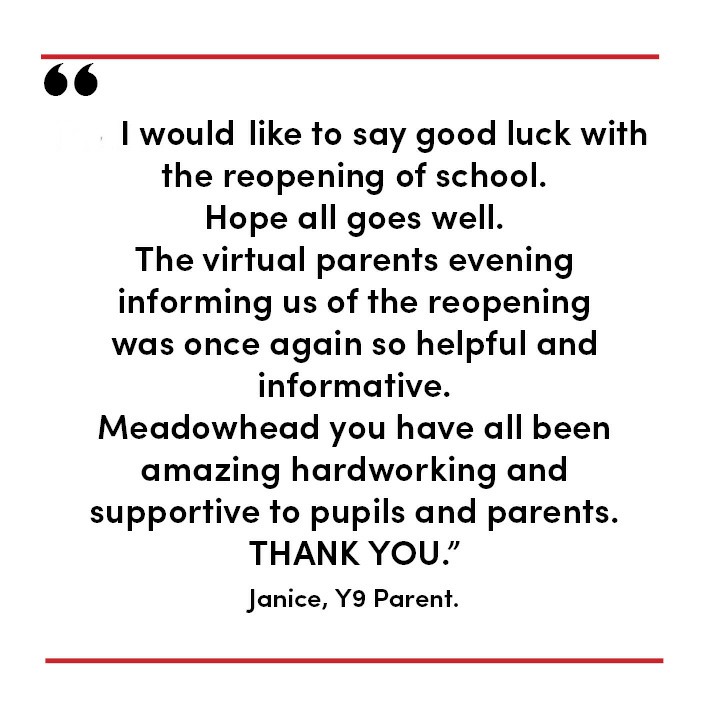 period away from school. The DfE recommends that schools maintain their usual uniform policies and we need to remind parents and carers that the Meadowhead School sweatshirt is compulsory. This means that all students should have the sweatshirt with them every day. We would also ask that students do not wear hoodies to school at all. They should wear their Meadowhead sweatshirt and a waterproof jacket/coat should the weather require it. In light of the lockdown restrictions a reasonable adjustment has been made and all students will temporarily be able to wear black trainers/plimsolls if they have out grown their school shoes.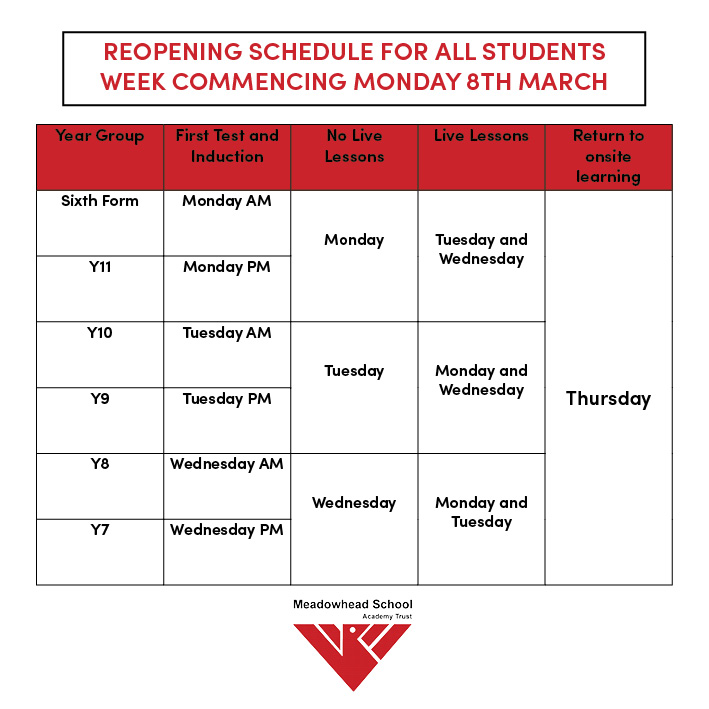 Details of the above re-opening schedule (can also be downloaded as a pdf at the foot of this page)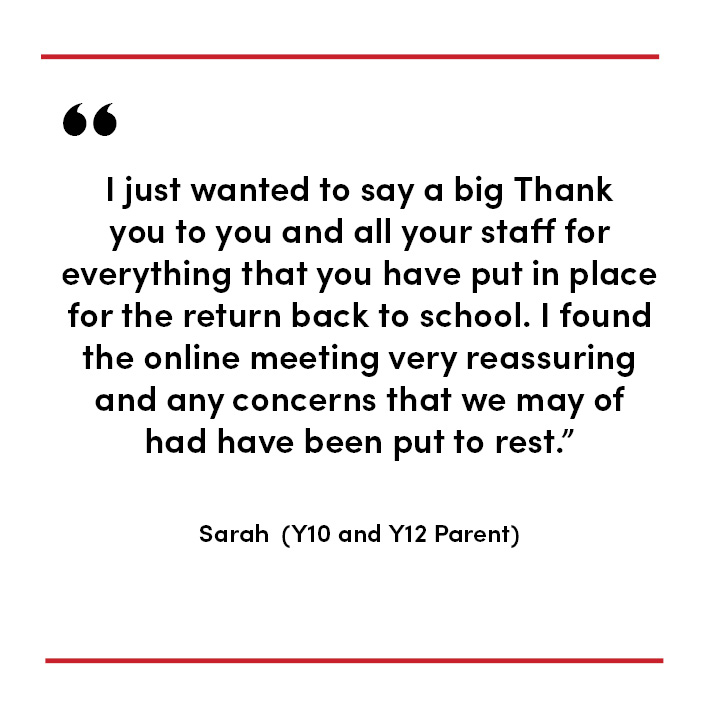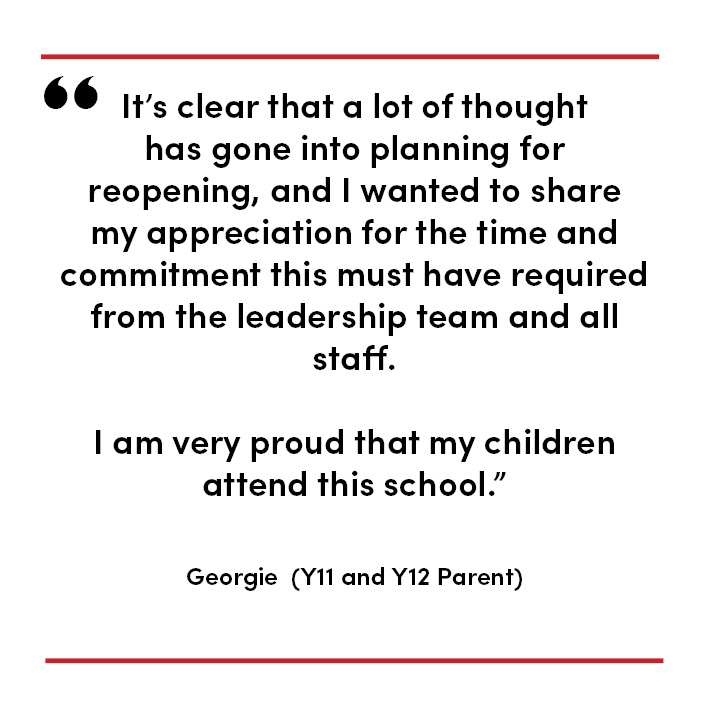 Roadmap out of lockdown - Cabinet Office publication Spring 2021 (pdf version at the foot of this page)