Everyone A Writer and 'The Year the World Stopped'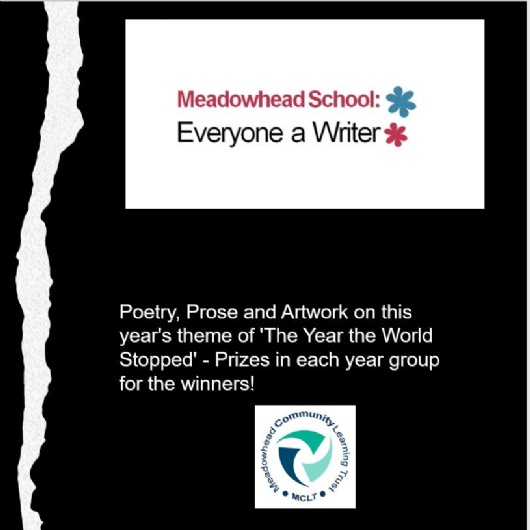 Last year in school all of our Key Stage 3 students started working on their submissions to the Everyone A Writer competition. This is a yearly event, where creative entries from Meadowhead students and local primary schools are celebrated in an anthology, with prizes in each year group for the winners.
This year's theme is "The Year the World Stopped". Key Stage 4 and 5 students (and staff!) are also encouraged to enter - poetry, prose and even artwork is accepted!
Just use the Everyone a Writer email address to make your submission - everyoneawriter@meadowhead.sheffield.sch.uk , or you can submit entries in person to your teacher when we return to school. The deadline for submissions is Friday 26th March 2021
Feel free to visit the blog for last year's event that took place remotely, where you can find a copy of the anthology for inspiration, video entries recorded at home and our winners!