The Sheffield Children's University Home Learning Challenges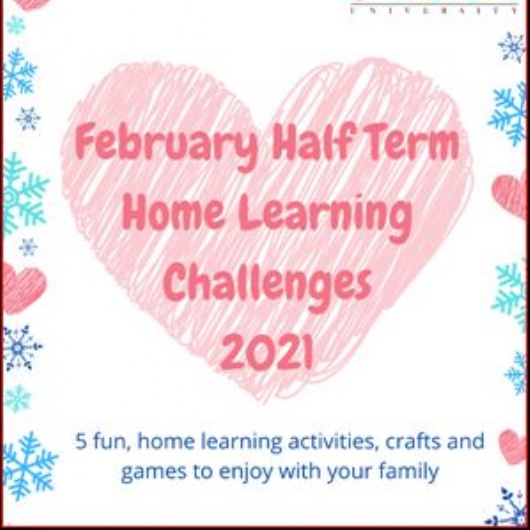 The challenges for the February half term are now available!
The booklet contains 5 fun, home learning activities, crafts and games for families to enjoy, and collect CU credits for taking part too! You can download a copy of the entire booklet at the foot of this page or the individual activities.
With the libraries closed, we know its difficult for families to get a Sheffield CU Passport to Learning at the moment. Families can now order these online from The Sheffield Children's University directly: https://bit.ly/SCUOrderPassporttoLearning. These Passports will cost £4.50 (incl. postage). (Due to restricted access to their offices at the moment, there is likely to be a delay in postage but they aim to send them out as soon as possible.)