Support for Children and Young People's Mental Health and Wellbeing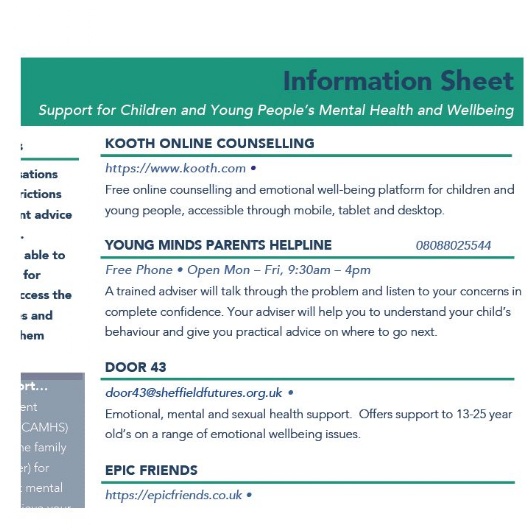 We hope you find this information sheet helpful. It has clear links to the support that is available outside school from well known and trusted organisations. These are still offering support during the Covid-19 restrictions.
The document is also available to download from the foot of this page. May be remind you that we also have a dedicated Wellbeing section on our website with lots of comprehensive information and resources.