Black Lives Matter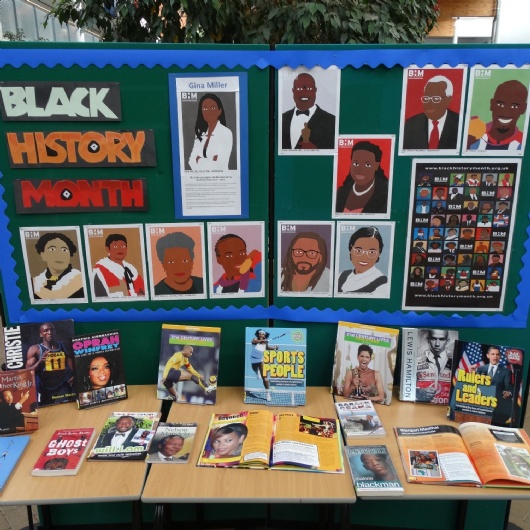 The recent Black Live Matters protests sparked by the death of George Floyd have made all of us consider the issue of racism. While the protests began about police brutality in America, the unfair treatment of black people is very much in evidence in the UK. As a school we are committed to eliminating this unfairness and to challenging racism whenever we encounter it.
We have been thinking hard about some of the specific issues that have been highlighted by the protests and discussions. For example, we know that we need to spend more time in our lessons covering issues and concepts that reflect more closely the diversity of the United Kingdom. We also know we need to expand the number of black historical figures, writers, artists and musicians we teach Meadowhead students about.
English, Ethics and History teachers have been working to create resources that include the recent protests in their lessons. This will give you an opportunity to learn more about the issues the protests have raised and to reflect on how recent events have made you feel. You will see these activities in your home learning activities and in classroom lessons when you return to school.
We have also put together this list of recommendations of reading, watching and listening to help you understand and learn more. We have mainly chosen fiction and non-fiction texts that explore racism here in the UK.
Read Malorie Blackman's classic young adult novel Noughts and Crosses. You can also watch the recent BBC adaptation if you haven't managed to yet.
Listen to an episode of the About Race podcast with Reni Eddo Lodge. You can also read her book Why I'm No Longer Talking to White People About Race. Suitable for Y10 students and above.
Watch this interview with the poet and hip hop artist Akala. You can also read his semi-autobiographical book that he is discussing Natives.
Watch Sitting in Limbo - the BBC's drama about the recent Windrush scandal.
Read historian David Olusoga's article about the removal of the Edward Colston statue in Bristol. The recent series of his TV programme A House Through Time also addresses the issue of how British cities became wealthy from the slave trade.
Read Jackie Kay's autobiography Red Dust Road. Kay is the Scottish poet laureate ("makar") and a writer whose work we study in a number of English units. In her autobiography, she explores her experience as a mixed race woman who was adopted.
Listen to Radio One DJ Clara Amfo explain her response to the death of George Floyd, attitudes to race in the music industry and her own mental health.
Read the Booker Prize Winning Novel - Girl Woman Other by Bernardine Evaristo about black British women. Suitable for Y10 students and above.
Watch this documentary 13th on Netflix about the prison system in the US. There is some more shocking footage towards the end of this documentary. Suitable for Y10 students and above.
Read the classic American novel To Kill a Mockingbird, Harper Lee. The novel was also turned into a film in 1962 which you could also watch.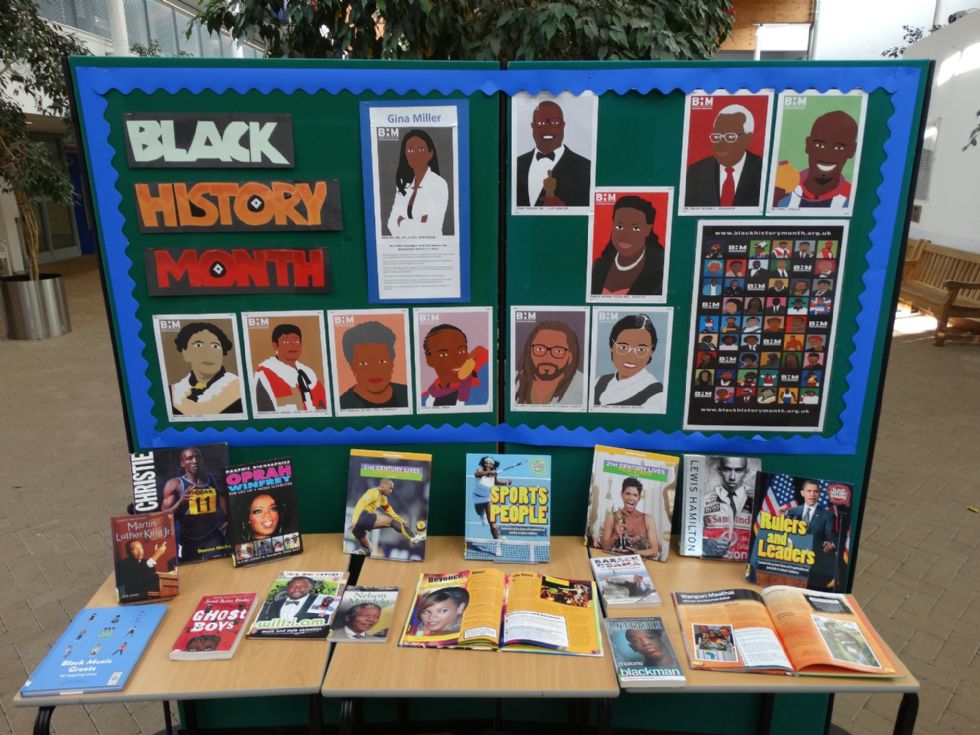 Our display for Black History Month October 2019