Y8s' work gets published on The Student View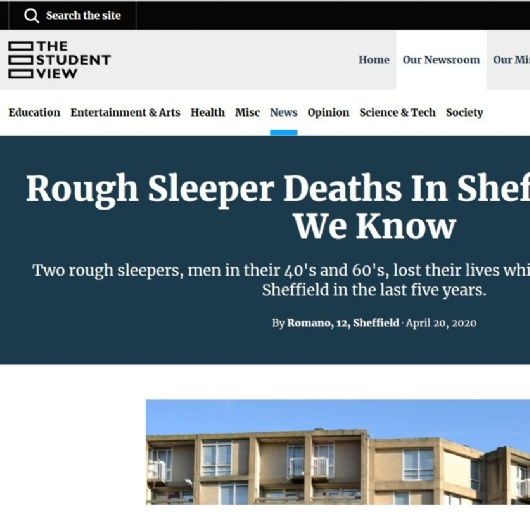 We are proud and delighted to be sharing these articles written by some of our Y8 students. Over the last two terms, the boys were part of an Investigative Journalism project in school led by The Student View. They also got to meet journalists from Channel 5 News.
Our students completed a 12 hour media literacy course over 3 sessions, learning how to spot fake news and disinformation as well as learning the skills to find good information and write their finished articles.
This charity aims to give young people "a chance to share their world through words" and our students investigated local issues that mean a lot to them. Their finished articles are now published on The Student View website and the links are below. We are confident that some of the students will be nominated for The Student View Awards this year – they have certainly done very well, so fingers crossed!
Miss Parra has this to say:
"It was an absolute pleasure to work with both The Student View and our Y8 boys who worked enthusiastically to create the articles. It was great way to get our young students into the world of journalism and I couldn't be more impressed with the finished articles. I know how proud our Y8 boys and their families will be and I hope this has inspired some of them for a future in journalism. Well done boys, your hard work paid off."
and Solomon Elliott, CEO, The Student View added:
"Working with the boys at Meadowhead was a pleasure. They gained anti-misinformation skills that are hopefully proving useful during the current pandemic, and we look forward to them helping their peers spot it too. Their articles reflect the passion they have for Sheffield and their community, and we expect great things from them in the future!"
There are also articles from three more students that will be published shortly...watch this space!