Art Work for Hallamshire Hospital - calling all our young artists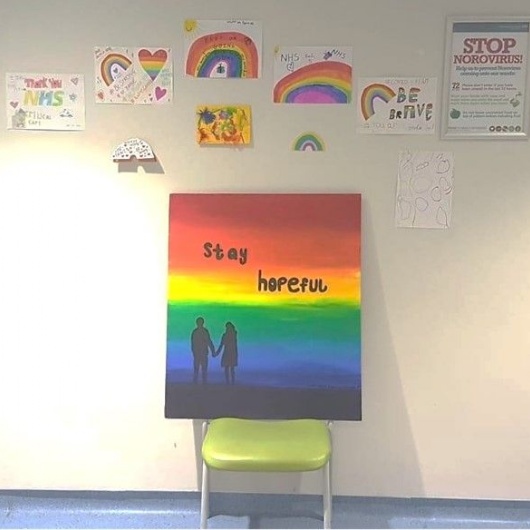 Calling all our young artists at Meadowhead..... we have a challenge for you! The Intensive Care Unit at the Hallamshire Hospital wants your artwork! Read on if you would like to make a difference to the patients and staff in ICU by filling its walls with bright, colourful art work you can do at home.
The picture here is one of the walls in ICU at the moment. The staff and patients really appreciate passing bright, hopeful images during the tough time they are experiencing. Join us in using your creativity to make a difference to their days!

Anyone can take part - look at the images below for some inspiration!
Post your artwork by 15th May, marked 'Rainbow artwork challenge' to;
Reception Team
Meadowhead School
Dyche Lane
Sheffield S8 8BR
To email, you will need to either scan your work, or take a good photograph. If you are taking a photograph, make sure you fill the frame with your image and take the photo in good lighting so it is a clear and of good quality. You might need to take a few photos and then choose the best.
Email your artwork by 15th May to : art@meadowhead.Sheffield.sch.uk
Don't forget to write your name on the back of your rainbow artwork.