Share Your Shakespeare
The anniversary of Shakespeare's birthday is celebrated every year on the 23rd April. In the absence of live theatre, the Royal Shakespeare Company are marking his birthday with a campaign called Share Your Shakepeare.
Actors such as David Tennant have got involved and you can see some of their pictures and videos on their social media accounts @thersc https://twitter.com/TheRSC https://www.facebook.com/thersc/
Shakespeare's writing is incredibly important to us at Meadowhead - our students might read and study up to five of his plays as part of the English and Drama Curriculum. Therefore, we are asking students and their families to get involved to mark Shakespeare's birthday. Based on your knowledge of his writing you could:
Take a picture of you and your family acting out one of the famous scenes in a play you have studied. What about Macbeth trying to clean his hands or the fight between Tybalt and Mercutio in Romeo and Juliet?
Film yourself reading one of the speeches you have studied. What about Juliet's "O Romeo Romeo" speech? Or the witches spell over their cauldron in Macbeth?
Draw a representation of a memorable quote. For example, Macbeth's "life's but a walking shadow" or the Friar's advice to Romeo that "Young men's love lies truly not in their hearts but in their eyes".
Share an image of any creative response homework you have made for a Shakespeare unit during your time at Meadowhead.
The RSC also have some more suggestions here.
To get involved you or your family member can either post on Instagram or Twitter and tag in the school account. Or you can email your picture or video to english@meadowhead.sheffield.sch.uk.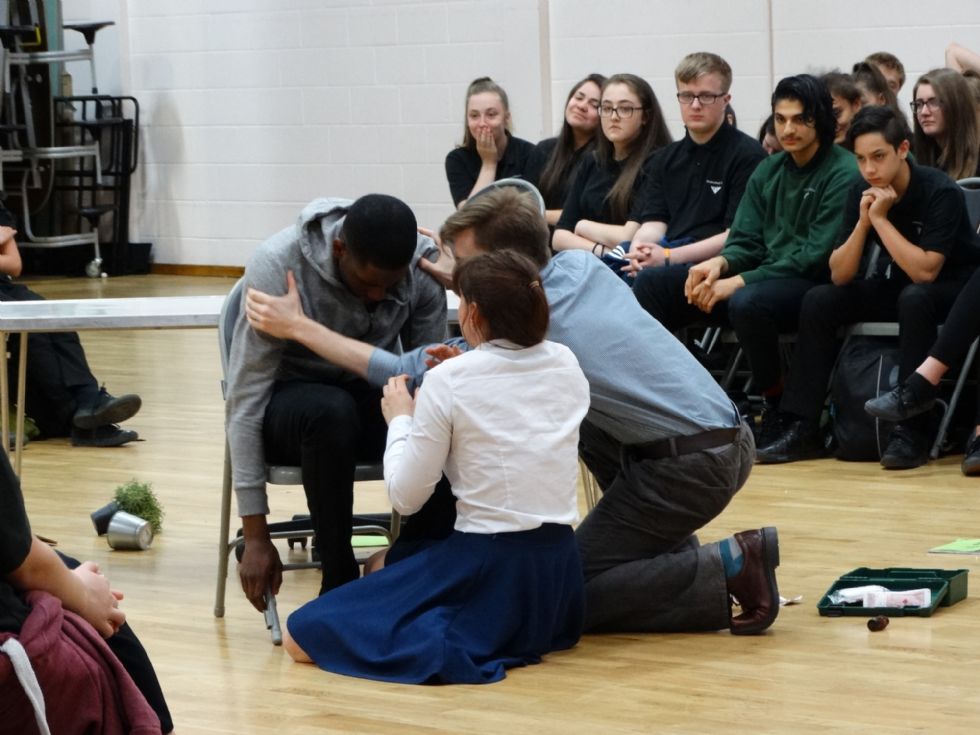 Here is our first share, a performance by the Young Shakespeare Company of Romeo and Juliet when they came to Meadowhead School.